Heading out the door? Read this article on the new Outside+ app available now on iOS devices for members! Download the app.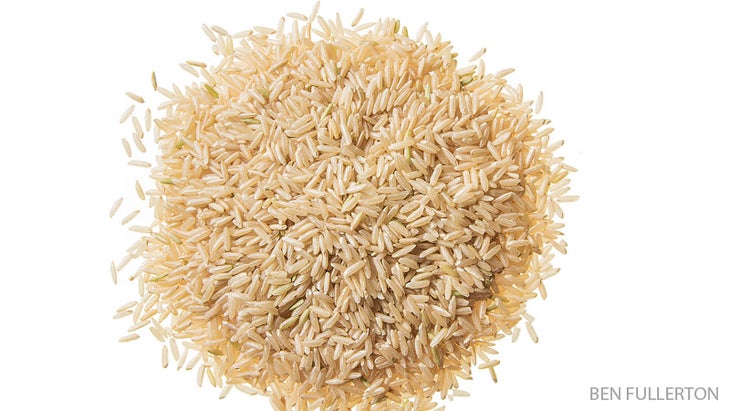 Basmati rice plays a large role in Ayurvedic cooking. Should you be eating more of it?
In India, rice is considered "the foundation of all nourishment," says Julia Mader, who teaches <a href="/health/Ayurvedic cuisine at Rasayana Cove, an Ayurvedic retreat in Ona, Florida. "It is given to both the ill and the healthy, because it's easily assimilated into our bodily tissues."
While many health-conscious Westerners value brown rice for its high bran and fiber content, Ayurveda embraces white rice, particularly long-grained, fragrant basmati rice, because it is lighter and easier to digest. White basmati rice is also sattvic (pure) and balances the three doshas: pitta, vata, and kapha.
See alsoStoke the Digestive Fire: A Detoxifying Sequence
"Basmati rice builds body tissue and is very high in prana [vital life energy]," says Vaidya Ramakant Mishra, former director of product research and development at Maharishi Ayurveda Products International in Colorado Springs, Colorado. Basmati rice fills many roles in Ayurvedic nutrition. Its rasa, or quality of taste, is sweet and offers a deep satisfaction. As the body digests it, its virya (energetic impact on the digestive fire) is cooling. Finally, its vipaka (post-digestion effect) is also sweet and provides a sense of satisfaction and comfort.
The finest basmati rice is from the Himalaya Mountains, says Miriam Kasin Hospodar, who wrote the Ayurveda cookbook Heaven's Banquet; it's called Dehra Dun, after the Himalayan city. Texmati and calmati—less expensive hybrids—are grown in Texas and California, respectively.
How you prepare rice contributes to its nutritional benefits as well. Ayurveda suggests avoiding rice that is instant or precooked, because it has less nutrition and less prana.
Here's one way to prepare basmati, according to Mader:
See also Kitchari
Basmati Rice Cooking Directions:
In a medium pot (glass or stainless steel is best, because these materials distribute heat evenly), combine one part rice and 2½ parts water and bring them to a gentle boil. Cook the rice uncovered until a small amount of water remains in the bottom of the pot. "Remember never to stir rice as it is cooking," Mader says. "Each grain expands with the water around it, and stirring can disrupt the cooking process." Remove the pot from the heat and immediately cover it. Let the rice stand for 10 to 15 minutes before serving it.
To test if the rice is properly cooked, press a few grains between your fingers: Most people prefer separate and fluffy grains, not sticky or hard.
See also7 Ways to Renew Yourself from the Inside Out for Spring