10 Things Most of Us Don't Do When Trying to Achieve a Goal—But Should
Want to go from a dreamer to a doer? Get on the fast track to creating the life you want with these 10 tips from Jenna Kutcher, host of The Goal Digger Podcast.
Heading out the door? Read this article on the new Outside+ app available now on iOS devices for members! Download the app.
Looking to sign up for that yoga teacher training, launch a new business, or even stick to your daily meditation practice—but can't seem to hold yourself accountable to these goals? If so, do you know what's holding you back?
Turns out the secret to going from being a dreamer to a doer is identifying your ambitions, setting deadlines, surrounding yourself with supportive people, and refusing to listen to self-limiting beliefs, says Jenna Kutcher, a 30-year old self-made millionaire and yogi. Kutcher should know: She hosts The Goal Digger Podcast (which gets a whopping 1 million downloads a month), where she mines her guests for productivity tips, social media strategies, business hacks, inspirational stories, and other entrepreneurial advice for a mostly young, female audience.
"A lot of times, women are more afraid of success than of failure," says Kutcher. "We have limiting beliefs of what we're capable of. We allow a negative inner narrative to come true."
An important first step toward achieving your goals is to control your thoughts and the way you speak to yourself about what you believe to be possible, she explains. If you're feeling stuck or like you're in a state of perpetual slow-mo as you try to hit your personal and professional goals, here are Kutcher's top 10 tips to get on the fast track to creating the life you want.
See also 6 Goal-Setting Tips for the Entrepreneurial Yogi
10 Things Most of Us Don't Do When Trying to Reach a Goal—But Should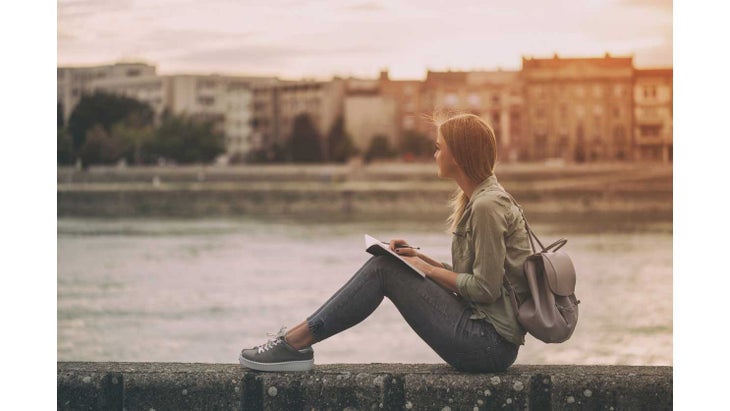 1. Ask yourself, "Why?"
To get at the root of what you really want rather than what society has influenced you to strive for, try asking yourself "Why?"—and then asking again. This self-inquiry helps you dig deeper and create goals you're truly excited about and can follow through on, says Kutcher.
2. Set measurable goals.
Make sure your goals are very specific and understand how you can fulfill them. "For example, if you want to run a marathon, you don't run 26 miles the first day of training," says Kutcher. To set yourself up to be successful, you might begin working with a trainer, and start with running a mile or two. In the same way, if you want to create more social media content, give yourself a quota of a certain number of posts a day, and build up to doing more.
3. Create before you consume.
It's critical to make time for total, uninterrupted focus on your goal. "Limit what you allow in during that time and space," says Kutcher. "I don't open email until noon. Instead, I teach that you should set your goals for the day [in the morning]. Often, we're all about serving others, before ourselves. Yet if you're not achieving your own goals because you're helping others, you're not going to live a fulfilled life."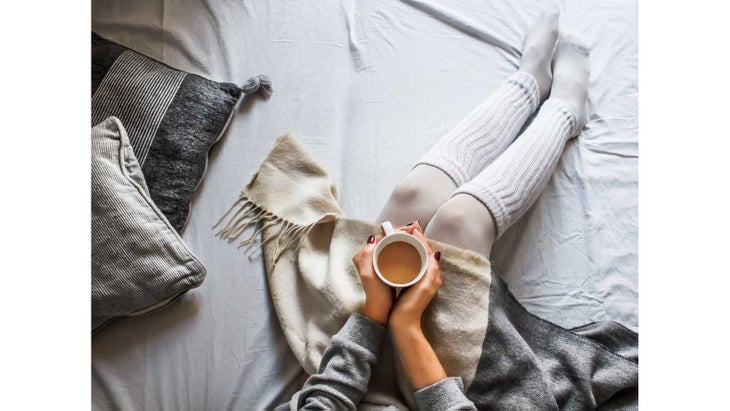 See also Silence the Noise: 3 Ways to Build More Quiet Into Your Daily Life
4. Turn off the "noise."
Be mindful of the impact of social media, and remember what's important to you. "I'm very careful about what I allow to influence me—who I follow or how much I stake on Instagram likes," says Kutcher, who often shares photos of her self-described "curvy" body on her social platforms, inspiring her 600K followers with messages of self-love and body-positivity. Yoga also helps Kutcher quiet the "noise" of society. "Before bed, my husband and I usually unwind with a five-minute yoga practice as a couple. We'll do Downward-Facing Dog, Salutations, stretch, or do breathing exercises and relax. It helps us to pay attention to the thoughts going through our heads and to be more aware of the areas we want to work on in our lives—financial, employment, family."
5. Center yourself (and shut off your screens).
Taking both mental and physical breaks is crucial to staying centered. "I love to get out and walk the dogs," says Kutcher. "It helps me to remember what I need to get done, and not what everyone else is doing or what everyone else has. My husband and I also shut off our screens at dinner and don't go back [to them] until 8 a.m. It helps connect us together and allows us to unwind."
6. Be accountable to yourself.
Remember: the only person who can make your goal happen is you. "Your goal is yours and yours alone; the success or failure of it depends on you," says Kutcher. "Don't blame others for not achieving your goals." However, since pursuing your dreams and goals on your own can get a little lonely and isolating, consider finding an "accountability partner" who can help you stay on track. "Inviting someone to challenge you and make sure you're sticking to what you're striving for actually makes it more likely that you'll see it through," says Kutcher.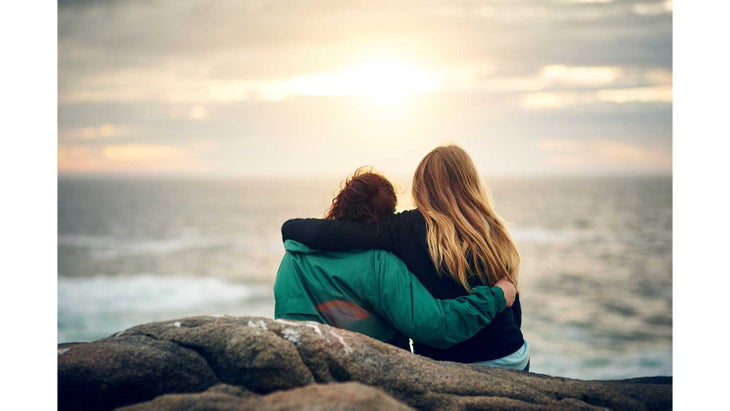 See also A Better Way to Reach Your Goals
7. Share your goals.
If you haven't told anybody about your goals, they're less likely to happen. So, ask yourself: How am I manifesting the things I want to happen and putting them out in to the universe? "The more you can [voice] your goals, invite people in, and share what you're working toward, the more you commit to yourself," says Kutcher.
8. Know your Big Three.
What are the top three things you need to do to inch closer to your goal? Identifying these core priorities can help keep you focused, says Kutcher. "Our team writes down our 'Big Three' every day," she says. "We share this actionable list within our channels and it helps us hold ourselves accountable to finish them on a daily basis."
9. Don't compete with other women.
Did your best friend from college just get a promotion? That's good news for her—and it's shows that it can happen for you, too. "Don't look at everyone else's success as your failure. This is a limiting belief," says Kutcher. "When another woman is successful, it's just a reflection of what's possible for you."
10. Celebrate milestones.
Set check-in dates with yourself to see how far you've come, and cheer yourself on. It's important to stop and reflect on the progress you're making toward reaching your goals. "Celebrating is usually an afterthought for a lot of achievers," says Kutcher. "Pausing and thinking about how you've kept promises to yourself reaffirms how you can keep moving forward."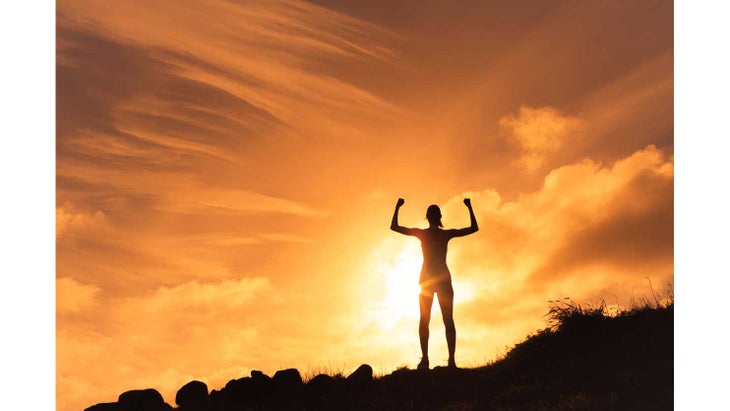 See also Setting Intentions and Goals
About the Author
Erika Prafder is a veteran writer for The New York Post and the author of a book on entrepreneurship. A longtime yoga enthusiast and Hatha yoga teacher, she edits kidsyogadaily.com, a news source for young yogis.