3 Creative Spins on Sun Salutations: Mix Up Your Next Sequence
Try these variation-mixes of Sun Salute A, B, and C to spice up your yoga practice.
Heading out the door? Read this article on the new Outside+ app available now on iOS devices for members! Download the app.
Ashtanga Sun Salutation C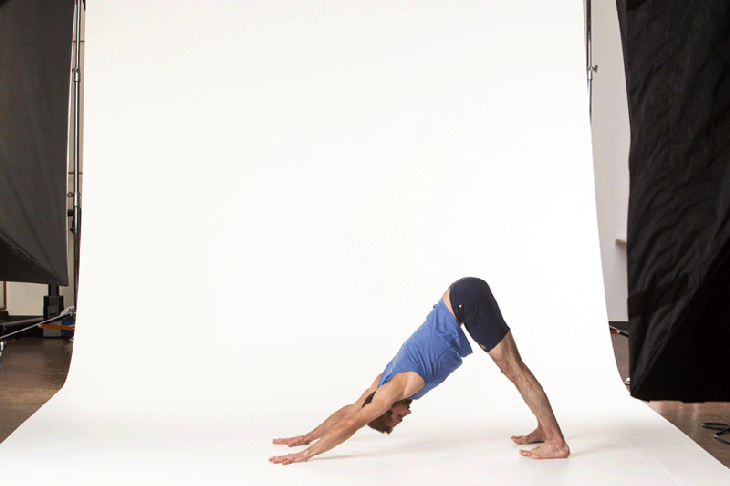 Turn up the heat with a challenging sequence from Tim Miller

Ashtanga Yoga is already rich with Sun Salutations in the form of two sequences: Sun Salutation A and Sun Salutation B, which weaves in Chair Pose and Warrior I. Tim Miller, director of the Ashtanga Yoga Center in Carlsbad, California, was inspired to play with the form and to invent his own take on the Sun Salutation. "I call it Sun Salutation C; it's like an improvisational jazz riff, using the basic structure of Sun Salutation B and then expanding it in interesting ways." Miller practices Sun Salutation C within Sun Salutation B once a week to keep things fresh, and also practices it on its own from time to time—it's a complete practice unto itself. Sun Salutation C has lots of challenging twists, so try it if you're looking to move a bit beyond your comfort zone.
See also Two Fit Moms' Tree + Sun Salutations
Kundalini Sun Salutation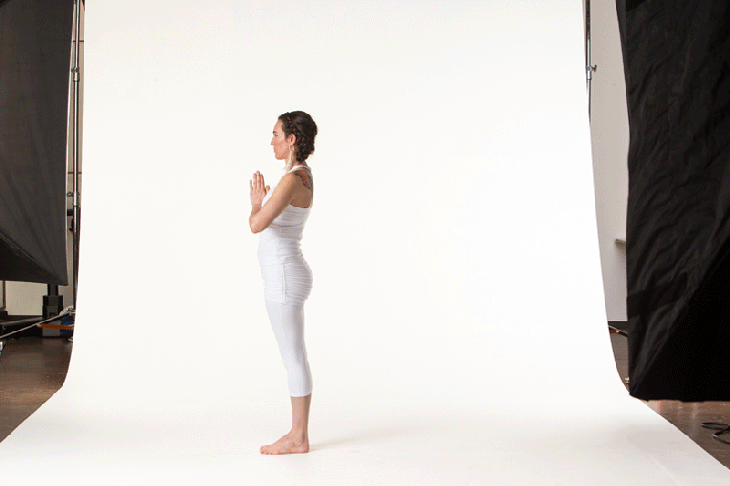 Practice a full-body prayer

Joan Shivarpita Harrigan, a brahmacharini (Vedic nun) and director of Patanjali Kundalini Yoga Care USA in Knoxville, Tennessee, teaches a Kundalini Sun Salutation that is tied to reverence, prayer, and pranams, Sanskrit for "bowing in reverence." As such, the form likely looks more like the Sun Salutation the rishis of old might have practiced than what we see in most studios today.
See also Kundalini Yoga: Deep Meditation for Positive Transformation
Viniyoga Sun Salutation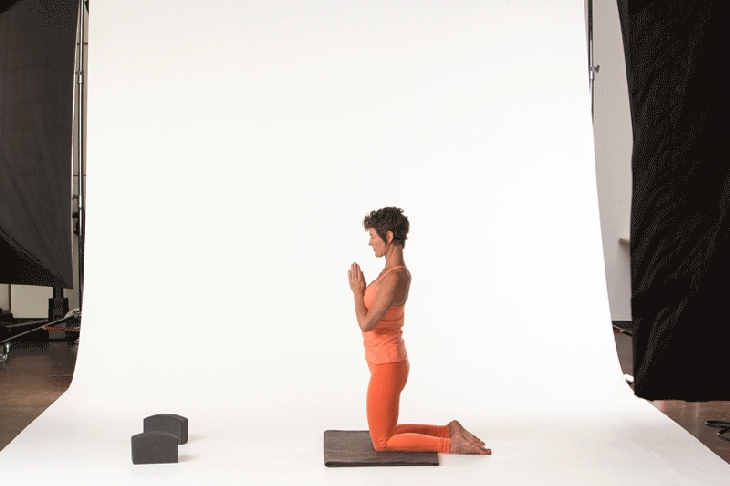 Restore your body with this gentle sequence from Robin Rothenberg

Robin Rothenberg, director of Essential Yoga Therapy in Fall City, Washington, has developed a floor-based Viniyoga Sun Salutation that takes weight-bearing out of the picture and pressure off joints. Even if you want to move into your regular sequence, Rothenberg's practice can serve as warm-up to prep your shoulders for safer transitions between Chaturanga, Upward-Facing Dog, and Downward-Facing Dog. Though the promise of Viniyoga is to help the individual where he or she is, this gentle routine works for many.