Meet the Developer of Power Yoga: Beryl Bender Birch
Birch's method is the yoga of choice for many athletic Americans.
Heading out the door? Read this article on the new Outside+ app available now on iOS devices for members! Download the app.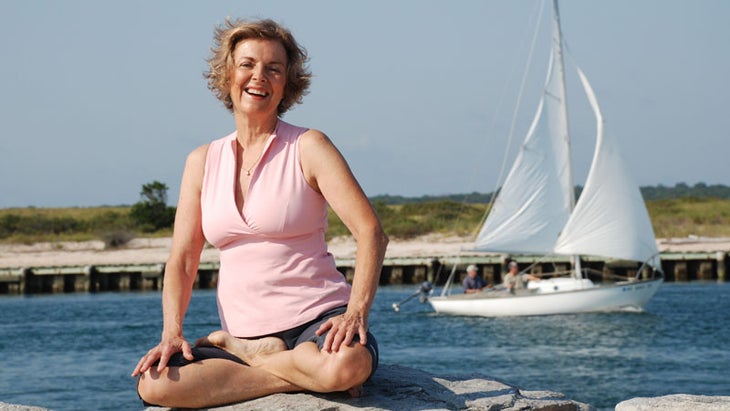 Beryl Bender Birch developed Power Yoga in the '80s. This style of yoga that remains popular among the athletic community.
Beryl Bender Birch has been a student and teacher of the classic eight-limbed path of ashtanga yoga for nearly 30 years. In the early '80s she introduced the vinyasa flow of postures and dynamic breathing of her trademark Power Yoga method to the traditional athletic community. The high-heat, high-energy workout of Birch's Power Yoga has become the yoga of choice for many young, athletic Americans and for mainstream Americans.
Birch's book Power Yoga was the best-selling yoga book of 1999. Her second book, Beyond Power Yoga: Eight Levels of Practice for Body and Soul, presents the eight-limbed journey of the classical ashtanga system. She is the founder and codirector (with husband Thom Birch) of The Hard & the Soft Astanga Yoga Institute of New York.
Musing on the need for yoga in our lives, Birch says, "Last year there was a beautiful open meadow down the street from our home. That meadow is now a chemically assisted front lawn for a 12,000-square-foot home with 11 bathrooms, for two people who plan to live there two months out of the year. When I think of all the people in the world who have no bathrooms or even clean water to drink, the momentousness of fundamental principles like aparigraha (nongreediness) become poignantly clear."
See alsoFind Out, Is Yoga Cardio?