6 Things You'll Want to Know Before Planning an International Yoga Retreat
Planning a retreat is a big undertaking—and this is especially true if your destination is abroad. These expert tips will help you avoid every common snafu.
Heading out the door? Read this article on the new Outside+ app available now on iOS devices for members! Download the app.
From visas and vaccines to delayed flights and unexpected changes in plans, there is much to consider when planning an international vacation. And this is particularly true for yoga teachers planning retreats abroad, says Erika Veley CEO and Founder of Blissed Yoga Retreats. "The more research you do before you start planning, the better, as there are so many details to consider," she says.
See also 6 Steps to Planning the Ultimate Yoga Retreat
6 Tips for Planning an International Yoga Retreat
Here, Veley and Carol Dimopoulos, president and creator of Perillo's Learning Journeys, share their top tips for yogis planning an international retreat, plus a few destination-specific pieces of advice to keep in mind.
1. Research the weather.
Sounds simple, but getting familiar with the weather patterns of your chosen destination before you choose your dates is crucial, Veley says. "Traveling during monsoon season, or when the chance of rain is high, is likely to get you cheap rates—but it can also ruin an experience," she says. "For example, don't go to Costa Rica in September, when there's crazy rain. Even if a retreat center gives you the best rate in the world, you won't want to be there." For cheaper-than-high-season rates, minus the risk of bad weather, research a destination's "shoulder season"—the time of year just before or after the ideal time of year to visit.
2. Consider partnering with pros.
Researching various destinations, reading up on retreat centers, and planning soul-fulfilling teaching is the fun part of planning an international retreat. Dealing with all of the details like collecting money from your students, helping them book flights, and spending time troubleshooting issues that pop up in foreign countries? Not so much fun. That's why Dimopoulos says working with a travel company like hers can not only make your life easier, but also help save you (and your students) money in the long run. "Travel companies book so much travel, that we're often able to score incredible deals, as well as offer steep discounts on things like travel insurance and city guides," she says. "Once a trip is planned, it's all about deposits and liabilities and insurance, so working with a professional company can help save you money, time, and energy on all of this."
3. Do as much work ahead of time as you can.
Veley recommends planning multiple phone calls with your hotel or retreat center before your retreat. You'll want to review your schedule with the team on location to work out any kinks and troubleshoot potential problems. "This will also help you create a comprehensive resource document for your clients, so they know what to expect when they arrive," she adds.
4. Be ready to adjust your teaching plans in real time.
When yoga teachers Lauren Eckstrom and Travis Eliot led a Blissed Yoga Retreat in Cambodia, they took their group of yogis to Angkor Wat at 4 A.M. for what everyone thought would be a sunrise asana class. When the group arrived, though, they were told they'd need to pay $1,500 to go ahead with their practice as planned. "So we pivoted," Veley says, "and turned it into an opportunity to do a walking meditation." Even better, Eckstrom and Eliot knew how to use the surprising change of plans—something that happens often when traveling internationally—as a teaching moment, emphasizing the importance of non-attachment. "When leading an international yoga retreat, I think part of your message is likely going to be how to go with the flow and release expectations, because when you're traveling abroad, so much is out of your control," adds Veley. "If you can turn this fact into a lesson on yoga and life and living in the moment, that can help."
See also What You Didn't Learn in YTT: How to Skillfully Modify Yoga Classes on the Fly
5. Designate one person as a "logistics leader."
When traveling abroad with a group, emergencies can pop up, students can get sick, and plans for excursions can get canceled last-minute. Assigning one person to take responsibility for dealing with all of these logistics is crucial, Veley says, since it can be time-consuming and distracting. "The key is that if something happens, you don't want to divert your students' attention away from their experience," she says. "As a teacher, you want to maintain a positive energy within the group," which may be harder to do if you're the point person for handling all of the potential snafus that can pop up.
6. Understand a few destination-specific tips.
Many common yoga retreat destinations present specific situations and have certain requirements that may not come to mind immediately as you're planning your retreat. Here, Veley and Dimopoulos share their top tips on what to know if you're planning a retreat in one of the following countries:
Bali
Trip insurance is a must. There are multiple, active volcanoes in Bali, which have erupted in recent years—and closed the country's airports as a result. Trip insurance will give you peace of mind, knowing that you (and your students) won't lose thousands of dollars as a result of a natural disaster.
See also Bali Promotes Spiritual Tourism
Cambodia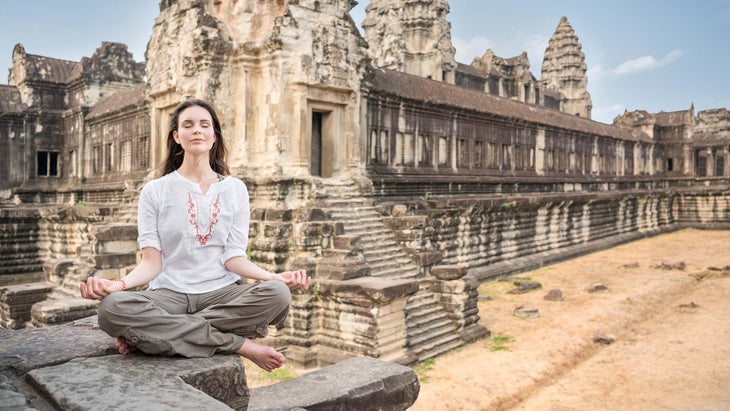 You'll need a visa for entry to Cambodia, and if you opt for the e-visa, you'll avoid long immigration lines when you land.
See also 10 Destinations for Your Yoga Travel Bucket List
Iceland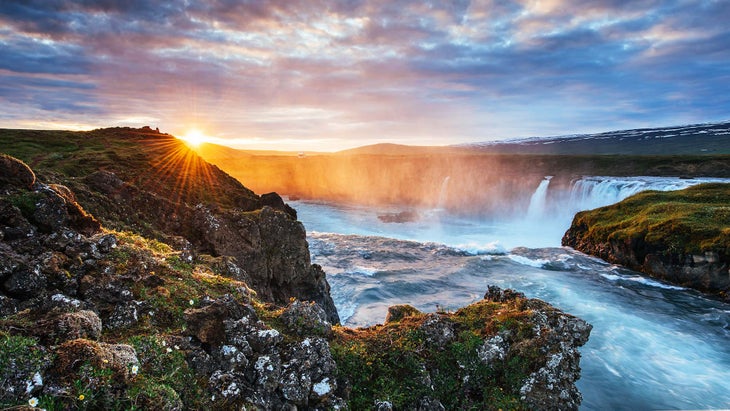 While flights to this country tend to be surprisingly cheap, the cost of food and activities can be astronomical. "Airfare is cheap, but then you get there and have to spend $40 for breakfast and $160 for dinner," Dimopoulos says. "It's important to look at this cost so you can budget appropriately."
See also 4 Travel Destinations Unexpectedly Packing Deep Yogic Lessons
Central America, South America, Caribbean, Africa, SE Asia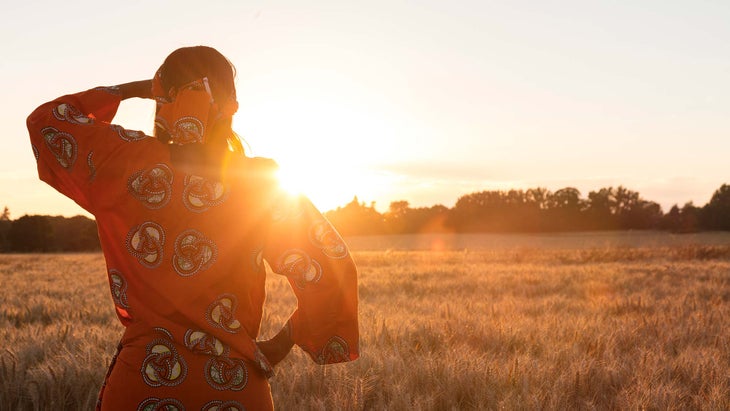 Costa Rica, Puerto Rico, and many other countries in tropical locales around the globe are on the Centers for Disease Control (CDC) list of places where the Zika virus is present. Carried by infected mosquitoes, the Zika virus can cause birth defects in unborn children. If you have a lot of female students who may be considering having children in the near future, you might want to avoid these destinations (and others where Zika is prevalent).
See also 4 Travel Yoga Photos From Reader Adventures