9 Must-Pack Essentials for Yoga Festivals
Heading out the door? Read this article on the new Outside+ app available now on iOS devices for members! Download the app.
Summer yoga festival season is finally in full swing. (Mark your calendar: Yoga Journal LIVE! San Diego kicks off July 10!) But stressing over what to pack in your yoga bag kind of defeats the purpose of taking a bliss break to begin with. Don't waste precious time you could be spending in Savasana shopping for your getaway. We've done the homework for you. Here's what you'll need to get into your festival flow.
1. Stay fresh-faced.
Refresh your skin between sessions with these post-workout facial wipes infused with aloe, cucumber and green tea extract. Yogi Wipe, $40, available at yogiwipe.com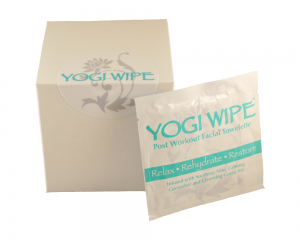 2. Get green juice to-go.
Green juice in powder form—finally. These travel-friendly packs are perfect for keeping up your healthy regimen on the road. Mix ORAC Green SuperFood Packets from Amazing Grass with juice or water for 5 to 9 daily servings of fruits and vegetables. No blender needed. Green SuperFood Packets-15 count, $21.99, available at amazinggrass.com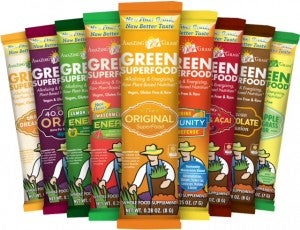 3. Upgrade your mat. 
This super slip-resistant mat comes with a detachable strap that can be used for stretching or to tote it over your shoulder. Plus, lines down the center help you with proper alignment as you flow from pose to pose. Stick-e yoga mat, $49.95, available at stick-e.com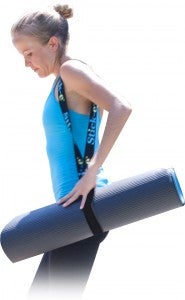 4. Tame your mane. Stray hairs don't have to stand between you and Scorpion. This silicone headband is guaranteed to stay in place during the most vigorous Vinyasa. Fly Away Tamer Headband, $12, available at lululemon.com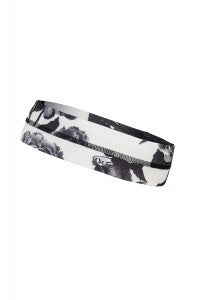 5. Keep your cool.
Kicking off your day with a hard-core class can leave you looking like a sweat-stained slob by your second session. Beat the heat with these stylish tie-dyed moisture-wicking shorts. Liberty Shorts, $54, available at daubanddesign.com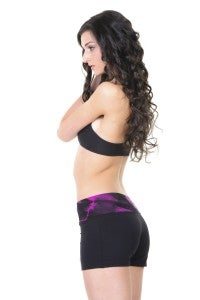 6. Stick to it.
Your yoga mat doesn't have to feel like a Slip 'N Slide. These fun socks not only provide traction but also strengthen your feet and increase blood circulation. Full Toe Bella Grip Socks, $16, available at toesox.com
7. Keep hydration handy.
This collapsible, foldable water bottle is lightweight, BPA-free and will keep you hydrated without hogging all of your luggage space. Vapur .5L Shades, $9.99, available at vapur.us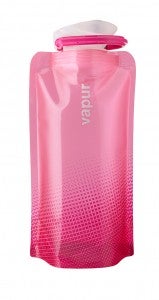 8. Green your guy gear.
Guys, these comfy lightweight practice-ready pants are made from 87 percent recycled polyester and moisture-repellent material. PrAna Flex Pant, $75, available at prana.com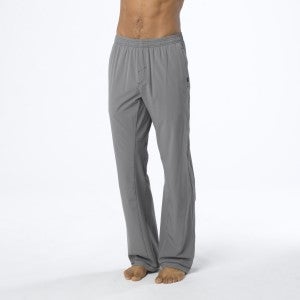 9. Clean up.
Spritz your yoga mat post-festival with these biodegradable, organic essential oil sprays. Choose from Tranquil Lavender, Energizing Gingergrass and Soothing Citrus. Mat Renew Spray, $10, available at manduka.com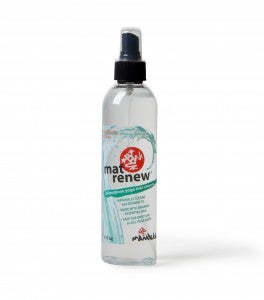 —Dana Meltzer Zepeda