4 Yoga Decks to Put Your Practice in the Palm of Your Hand
These handy, colorful card collections are like a yoga class you can carry in your pocket.
Photo: Elizabeth Fernandez / Getty Images
Heading out the door? Read this article on the new Outside+ app available now on iOS devices for members! Download the app.
There are dozens of popular yoga sequencing decks on the market to help us plan our asana practices. But these beautifully designed decks are specialized to help us go deeper into an aspect of our yoga practice. Take a peek at these yoga cards designed to help you gain insight, regulate your mood or just add variety to your yoga experience.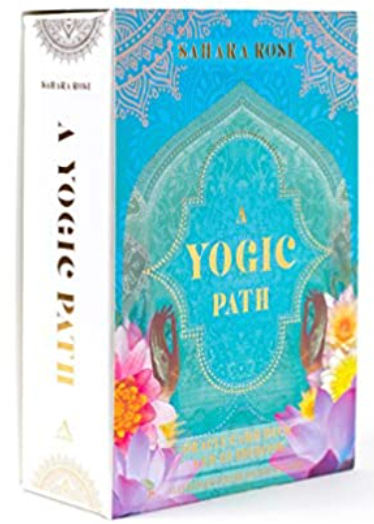 By Sahara Rose Ketabi with illustrations by Danielle Noel  
If you are looking for insight into your life and guidance for your future, this deck is designed by Ayurvedic influencer Sahara Rose to help you connect with your inner wisdom and intuition. Each of the 54 cards represents the energy of a chakra, a Vedic concept or a sacred figure, and suggests how that energy might be important to you. Colorful, intricate artwork highlighted in gold makes the cards a pleasure to work with. The lovely set comes nestled in a keepsake box with a guidebook that describes each card and explains how to use them.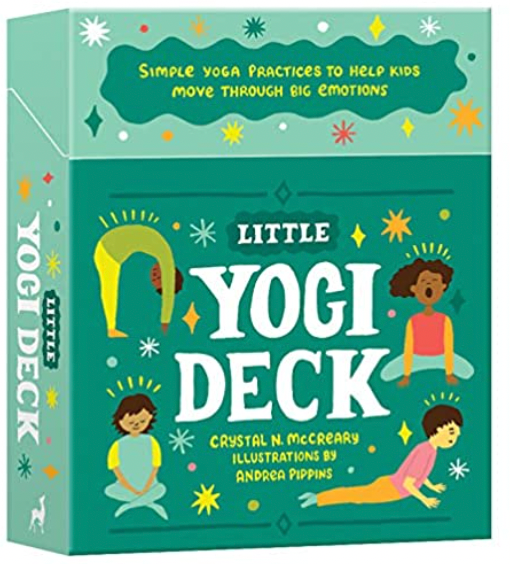 By Crystal McCreary with illustrations by Andrea Pippins
Little ones have lots of feelings—but they don't always have the words to express them. This deck offers yoga and mindfulness tools to help children process their emotions through movement, breath and mindful practices. Bright illustrations are fun and engaging for kids; parents will appreciate the focus on difficult emotions like anger, worry, excitement, sadness, joy, jealousy, shame, and peace. Using the 48 cards can help everyone feel calmer and more in control.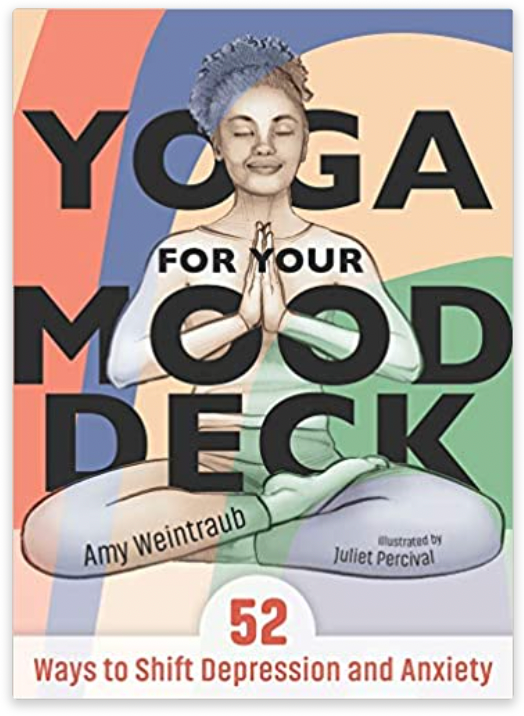 By Amy Weintraub with illustrations by Juliet Percival
Yoga therapist Amy Weintraub, author of Yoga for Depression, has been a long-time evangelist of yoga's benefits for mental health. Her new mood deck offers guidance for cultivating inner balance and mental stability. These beautifully illustrated cards offer simple pranayama techniques, asana, and mudras. Select a red card when you need a mood boost, a blue card to soothe anxiety, or a green card for balance and focus.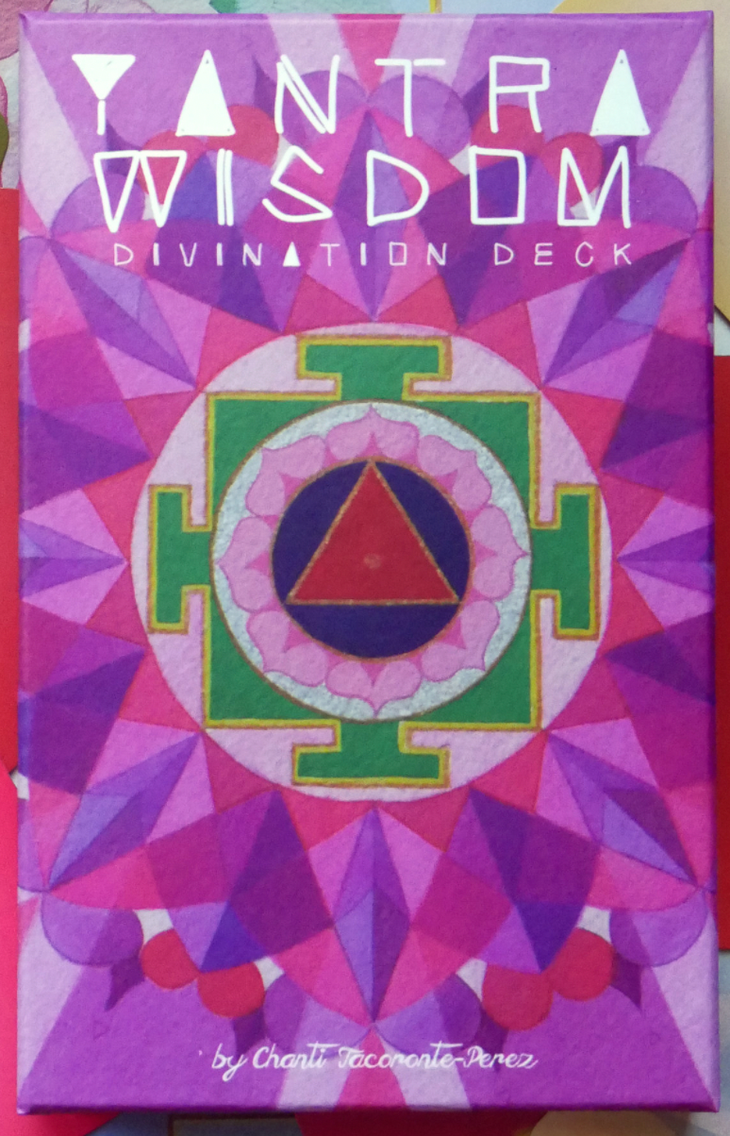 Yantras are ancient geometrical patterns associated with elements or deities. They're considered "machines," each with a different meaning and each connected with a different intention. In Vedic cultures, people may meditate with them to remove obstacles, lift sadness, attract love, achieve goals, or to gain insight and self awareness. Chanti Tacoronte-Perez, a self-described "ritual artist," has painted each intricate design with gouache and watercolor on paper. The result is 40 jewel-like cards, each representing a different element or energy. This deck comes with a booklet with information on each yantra, mantras and affirmations, and suggestions on how to work with the cards. The box they come in doubles as a traveling altar.