10 Crystals to Tap for Creativity and Inspiration
Crystals offer guidance and signs of possibility. Let these 10 stones open you up to a landscape of creativity and inspiration.
Heading out the door? Read this article on the new Outside+ app available now on iOS devices for members! Download the app.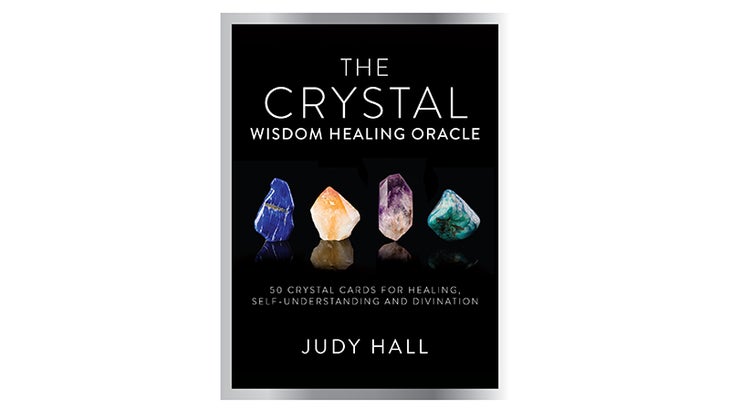 Before tea leaves, there were crystals, offering guidance and signs of possibility. Let these 10 stones open you up to a landscape of creativity and inspiration.
Crystals have been used for thousands of years for divination and inspiration. In Ancient Greece, crystals were cast onto a board as a kind of dice or held in the hand to invoke assistance of the spirits. Many board games, crystals, and polished-rock crystal mirrors, which could well have been used as oracles, have been found in early graves. And a beautiful dodecahedron rock crystal with symbols on each of its facets that could be rolled for an answer was found in an ancient Greek cave.
Crystal balls have been consulted throughout history. And a source from the 6th century BCE tells us that the emerald gives knowledge of the future. But divination, or the practice of using signs, offers guidance—it does not tell you what to do. Crystals point to choices and possibilities. They give answers that can be interpreted in several ways. When you receive an answer, remain open to all possibilities.Belief in the power of stones continued well into the Middle Ages.
See alsoA Yogi's Guide to Finding the Perfect Mala Beads
There have always been skeptics, though. When first-century Roman geographer Pliny the Elder wrote a treatise on stones, his intention was to ridicule the beliefs concerning crystals. However, he inadvertently informed us just how common and wide-ranging their uses were. "The abominable falsehoods of the Magi … have gone far beyond providing an alluring substitute for medical science," he wrote in Natural History. Pliny's comments perfectly mirror what someone unattuned to crystals today says when faced with glowing accounts of what they can offer. The fact remains that it is precisely because crystals take you out of everyday reality that they are so valuable and are able to open you up to a landscape of creativity and inspiration.
How to Use Crystals as Oracles
The following is an excerpt from my Crystal Wisdom Healing Oracle, which was the fruit of extensive research into the history of crystals. It is a useful way to work with stones if you don't have any on hand. The superb photography helps you connect to the energies of the mineral kingdom and develop your own intuition. Each card has a self-understanding insight and a divinatory meaning to assist you in navigating your soul path.
To receive clear answers from the crystals, focus on yourself and your highest good as you ask clear, open questions—and not too many of them. Seek understanding and clarity rather than rigid answers.
10 Crystals to Tap for Creativity
Citrine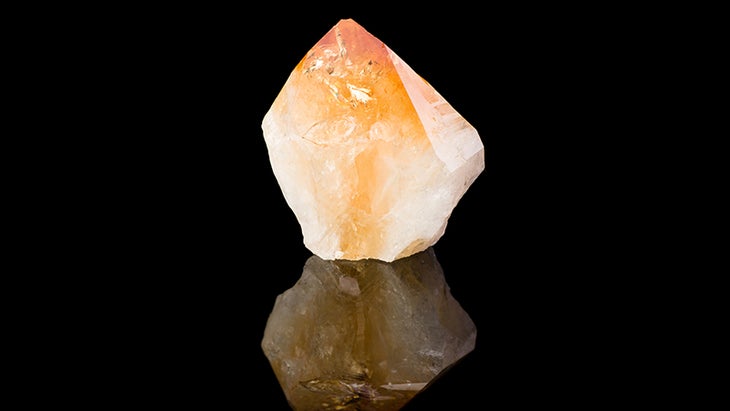 A stone of joy and abundance, Citrine helps you to interact creatively with the world. It promotes inner calm.
See also 11 Poses to Ignite Your Second Chakra and Spark Creativity
Mookaite Jasper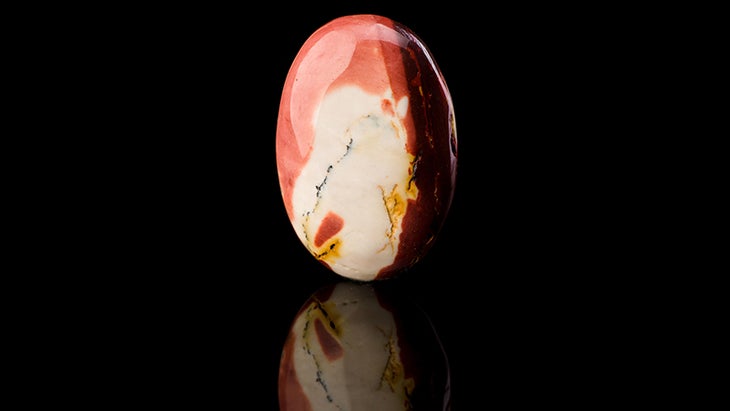 Mookaite Jasper balances inner and outer experiences. It encourages versatility and openness to new experiences, helping you to choose the right path.
See alsoMary Beth LaRue on Finding Creativity + Making Shift Happen
Carnelian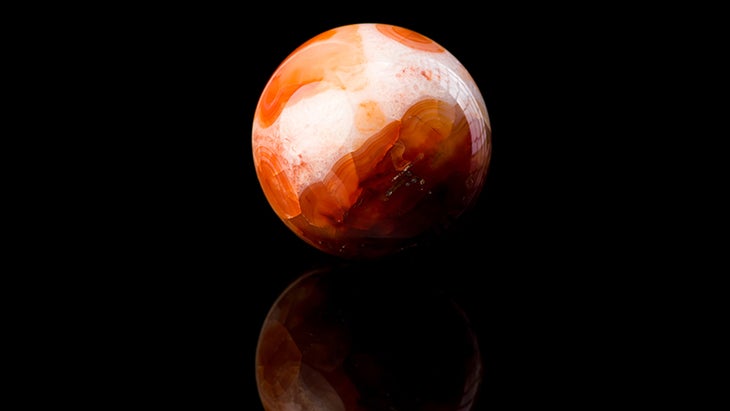 Carnelian protects against "glamours" (spells), envy and the Evil Eye. Bringing good fortune to the wearer, it prevents blood from rushing to the head to cause precipitate action.
See also4 Ways You Squash Your Own Creative Potential
Garnet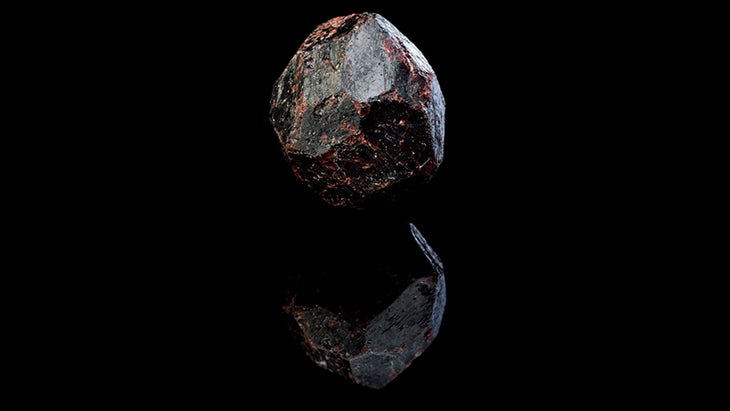 Garnet is a rejuvenating stone, believed to protect against evil and terrifying dreams and to attract love.
See alsoThe Unexpected Ways Yoga Stimulates Creative Thinking
Tiger's Eye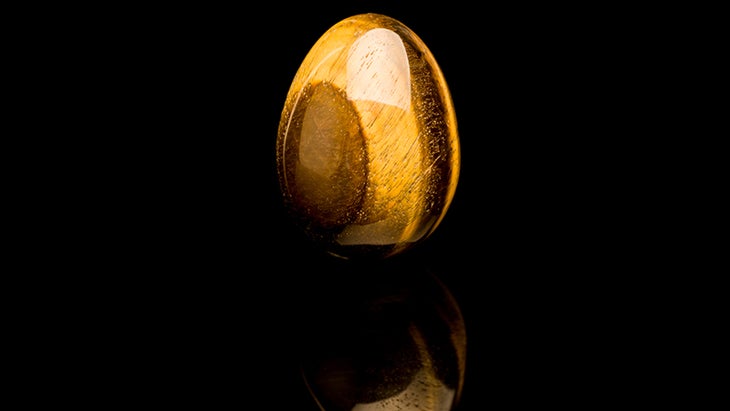 Tiger's Eye symbolizes prosperity and encourages right use of power. It balances your needs with those of others, finding solutions.
See alsoMary Beth LaRue's Favorite Poses to Trigger Creative Thinking
Blue Lace Agate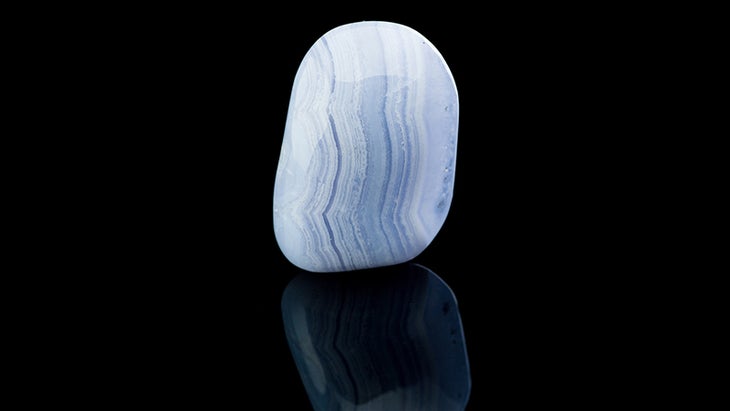 Blue Lace Agate connects spirit with intellect. Highlighting integrity, it enhances the ability to communicate effectively what is in your mind and heart.
See also Test Your Integrity in 5 Questions
Herkimer Diamond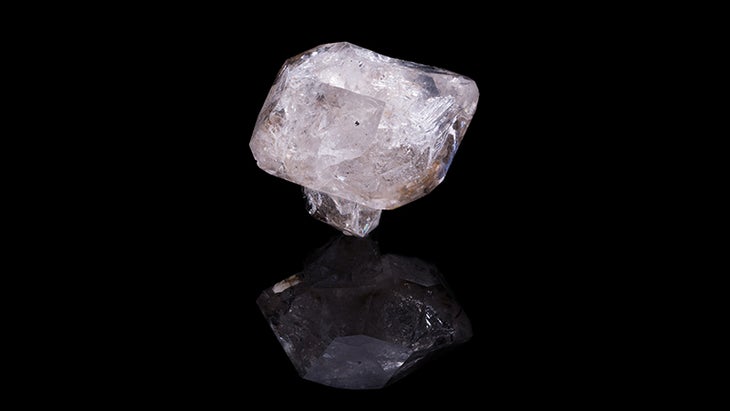 Powerful energy generators that access and release past-life information, Herkimer Diamonds make excellent shields against geopathic stress and electric and magnetic fields. This crystal works beyond the physical levels of being to bring harmony to the energy bodies and the soul.
See alsoWhat Are Mala Beads? + How Do I Use Them?
Lapis Lazuli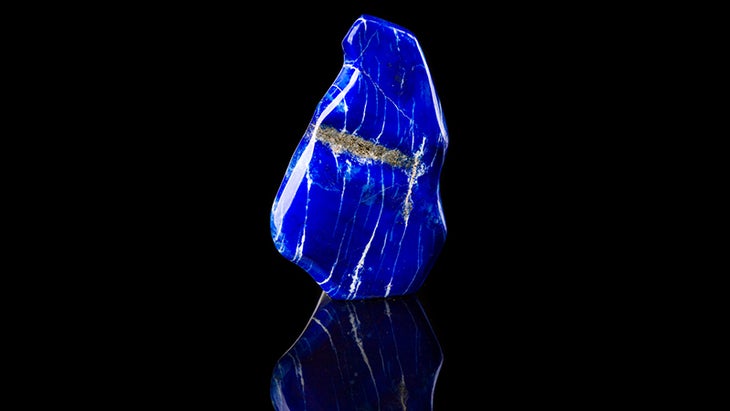 Lapis Lazuli wards off calamities of all kinds and was one of the most auspicious stones in the ancient world.
See also Meet Your Mala: 7 Intention-Setting Strands
Bumble Bee Jasper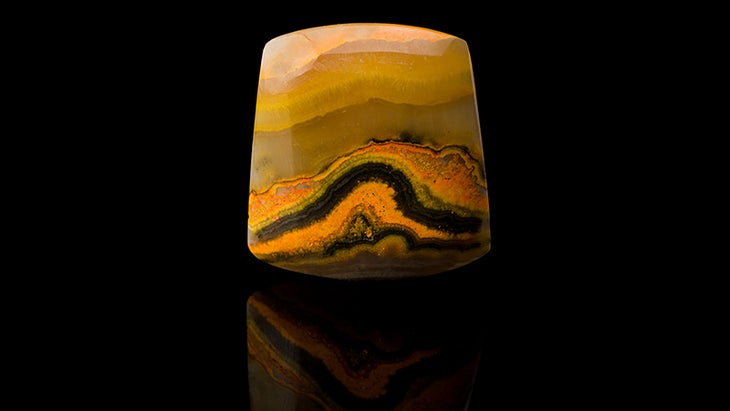 Bumble Bee Jasper's startling colours instil a new vibration. The stone stimulates new projects, bringing you the message that you must have honesty in your life.
See also5 Yoga Tricks to Smooth Out Stressful Relationships
Auralite 23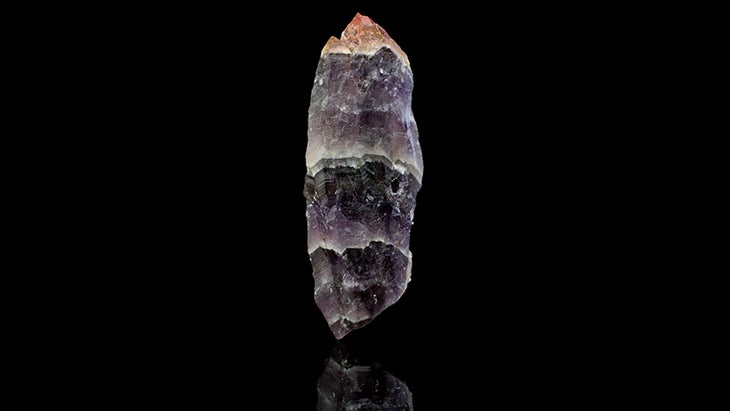 Auralite 23 has a sedative effect on the mind, stilling it so that profound healing and conscious connection with your soul, the universal mind and higher dimensions occurs.
See also Hone Your Intuition: 12 Poses to Activate Your Third-Eye Chakra
Excerpt adapted from The Crystal Wisdom Healing Oracle by Judy Hall © Judy Hall 2016, published by Watkins, London Kit $19.95