10 Pop Music Covers by Yoga Rock Stars
A growing number of "yoga rock stars" seem to be repurposing pop songs with positive messages for yogis. Check out our favorite covers and practice to the playlist.
Heading out the door? Read this article on the new Outside+ app available now on iOS devices for members! Download the app.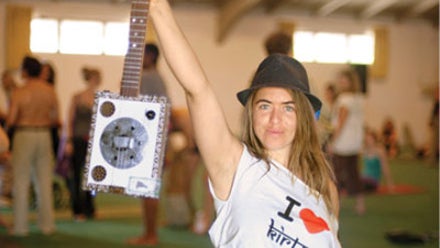 There's a new trend in the yoga world: A growing number of "yoga rock stars" are repurposing pop songs with positive messages and inspiring us to groove to them on the mat. We picked our favorite covers by artists like DJ Drez, Krishna Das, and Madonna's longtime backup singer, Donna De Lory, who reimagine songs by the Beatles, the Police, Leonard Cohen, and other artists who might surprise you. Some of the artists bring an Indian flair to a popular tune, while others sprinkle in mantras. Learn more about what makes our favorites so unique, then grab your mat and practice to the playlist!
See also 10 Best Yoga Tunes of the Year
"Norwegian Wood" by the Beatles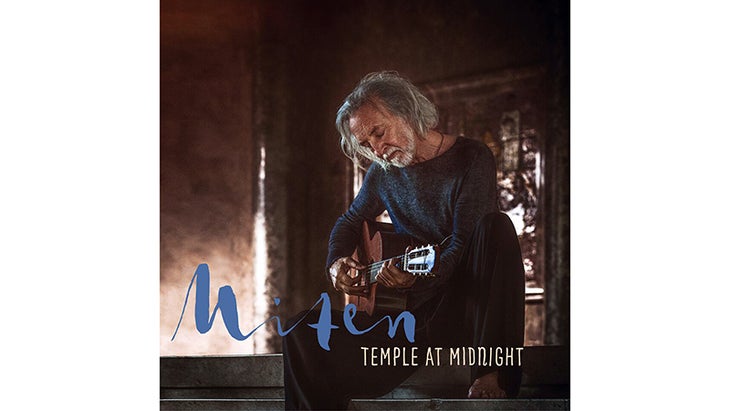 Covered by Miten on Temple At Midnight (Prabhu Music)
The British troubadour known as Miten toured with Lou Reed, Fleetwood Mac, and The Kinks before landing in an ashram in India in 1981, where he met his longtime love, Deva Premal. Since then they have shared "the healing power of mantra—particularly the Gayatri Mantra—with the world," Miten says. Now, in his 60s, Miten revisits a tender moment from his youth in his poignant new rendition of the Beatles' tune "Norwegian Wood," which incidentally was one of the first pop songs to feature a sitar.
Miten drops the key and slows down the tempo to give the song more gravitas in this one-of-a-kind rendition. Unlike the twangy, sitar-centric original, his version is an acoustic guitar-driven rendition with deep, whispery vocals that inspire the listener to contemplate the mysterious, smoke-screen lyrics in a new light. Deva Premal sings haunting backup vocals and appears as an apparition in the duo's new music video for the song, which was recorded earlier this year at Jivamukti Yoga co-founders Sharon Gannon and David Life's house in Woodstock, New York.
See also Going to a Concert? Study Shows Live Music Reduces Stress
"Tomorrow Never Knows" by the Beatles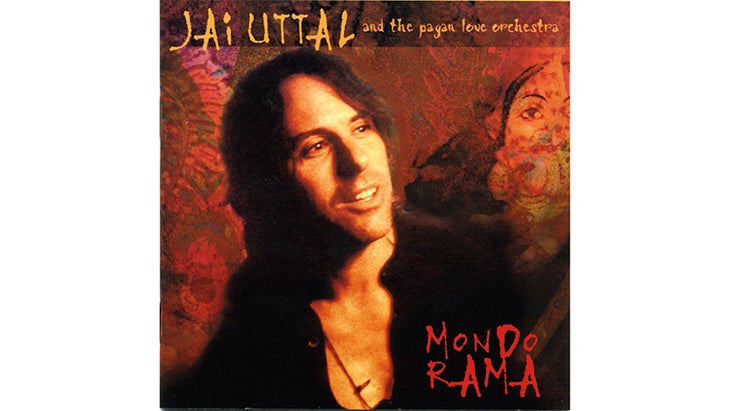 Covered by Jai Uttal on Mondo Rama (Narada/Virgin Records)
An oldie but a goodie! Bhakti yogi and world fusion pioneer Jai Uttal released his rocking rendition of the Beatles tune "Tomorrow Never Knows" on his 2002 album Mondo Rama—the first mantra music album to be nominated for Grammy. His version is more dub-like than the trippy, distortion-rich original, adding harmonium, looping electric guitar, and a chorus of mantra singers.
"Lennon's song was inspired by his reading of the Tibetan Book of the Dead," Uttal says. "It speaks of the transient nature of human life and urges us to relax and surrender into the flow of existence. What could be more yogic than that?"
Uttal weaves in a mantra to the Hindu deity Shiva, whom he describes in an email as "the Lord of Transformation, Time, and Destruction, as well as the protector of all devotees. Invoking Him seemed to fit the overall concept and context of the original song." Uttal's voice, which effortlessly oscillates between rock-star-rendered English lyrics and steely, Indian-style vocal improvisations, takes the listener on a journey from West to East and back again.
See also Sadie Nardini's Yoga Playlist: Get Hooked on Her Original Music
"My Sweet Lord" by George Harrison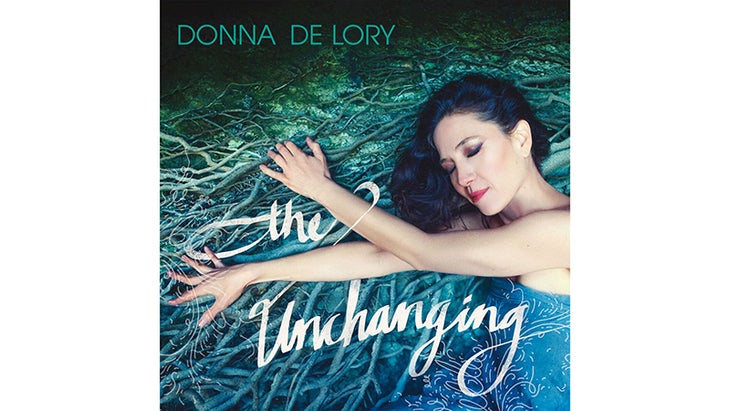 Covered by Donna De Lory on The Unchanging (White Swan Records)
Donna De Lory toured the world with Madonna as a dancer and an accompanying vocalist, rocked the dancefloors with her own pop album, and crooned on records with Belinda Carlisle and Carly Simon before launching a career in world devotional music. On her cover of George Harrison's "My Sweet Lord," she says, she created a "funky mid-tempo dance groove [with] a drum loop and electronic dance textures" that are buoyed by the minor-key melody of a sitar and her pure, pop-friendly vocals. The song speaks to the universal longing "to be with God, Spirit, Love, in every moment," she says.
"This song is clearly written from the perspective of a person on a spiritual path wanting to connect with the Divine in a deep way," she observes. "I interpreted the song from the same place…" Like Harrison's original, De Lory's cover features English lyrics and the Maha Mantra.
See also Did You Know Beatle George Harrison Was a Yogi?
"For Your Love" by The Yardbirds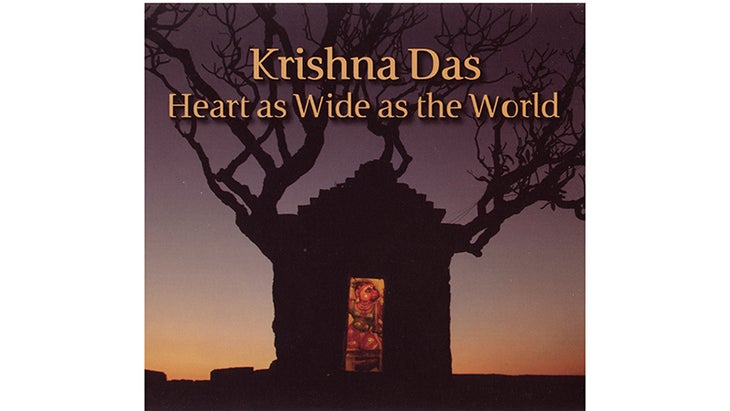 Covered by Krishna Das as "Narayana/For Your Love" on Heart as Wide As the World (Nutone Music)
Krishna Das made yoga music history in 2013 when he performed a mantra-infused rendition of "For Your Love" by the British invasion band the Yardbirds at the 55th GRAMMY Awards Pre-Telecast Ceremony. (He was invited to sing because his album Live Ananda was nominated for a 2013 GRAMMY Award for Best New Age Album.)
His version, which originally appeared on his 2010 album Heart As Wide As The World, is slower and more meditative than the original. The first half of the song is a harmonium-centric call-and-response chant to Narayana, who is considered to be the Supreme Lord in India's Vaishnavite tradition and sometimes a name for the deities Vishnu or Krishna. Then Krishna Das's baritone voice launches into some slightly modified lyrics from the Yardbirds' song. Instead of singing to woman, we can't help but wonder if Krishna Das calling out to his guru, Neem Karoli Baba (a.k.a. Maharaj-ji), or to Narayana himself, as he yearns to feel the presence of a higher love.
See also 4 Mindful Cardio Moves With Mantras + Music
"Music Is Love" by David Crosby (and later recorded with Crosby, Nash and Young)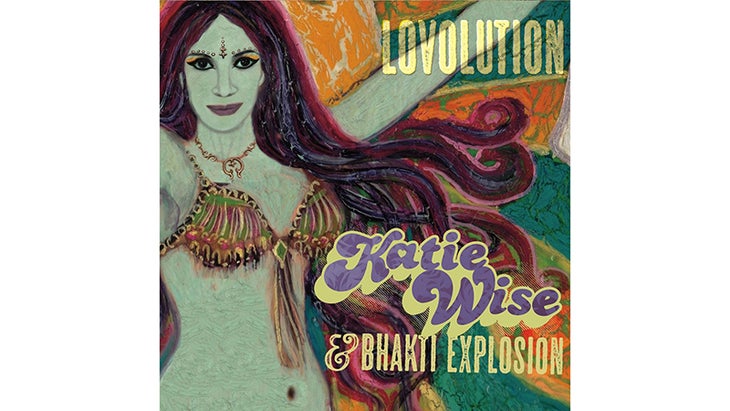 Covered by Katie Wise and Bhakti Explosion as the song "Lokha Love" on Lovolution
The Boulder-based "mantra rock" band Katie Wise and Bhakti Explosion loves making mantra-and-pop-music mash-ups. (They have three on their new album, Lovolution). On "Lokha Love," they blend their own version of David Crosby's 1971 tune "Music Is Love" with the mantra Lokah Samasta Sukinoh Bhavantu, which means "May all beings everywhere be happy and free from suffering" and the peace mantra, Om Shanti Om.
"The yogic message of Crosby's tune is pretty direct," says lead singer Katie Wise, the founder of Yo Mama Yoga. "Music is love." And music, she points out, is a central component of bhakti yoga, the path of devotion. "The more music I make, the more love opens up in me," she says.
Wise and her band turn the folk-rock, falsetto original into a sultry, soothing tune supported by a bass groove, guitar, and "chick power" vocals by Wise and bandmate Kristin McLean. "The words have a high vibration, an inspirational message," Wise says.
See also Study Measures How Much Music Enhances Practice
"For What It's Worth" by Buffalo Springfield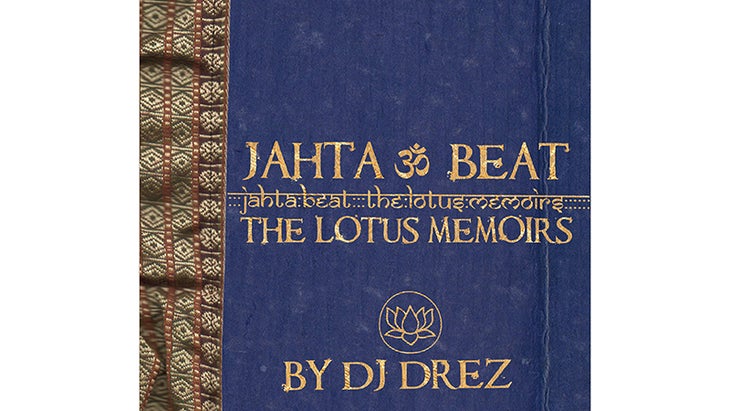 Covered by DJ Drez as "For What It's Worth (India Dub)" on Jahta Beat: Lotus Memoirs (Black Swan Sounds)
Hollywood hip-hop producer and mixmaster DJ Drez (who has worked with yoga-practicing stars like Moby and Ziggy Marley, along with Eminem and the Black Eyed Peas) was inspired to cover "For What It's Worth" by Buffalo Springfield guitarist Stephen Stills after he heard Public Enemy sample the song. "It made me go back for a deeper listen," he says.
And since he often DJs in yoga classes, he saw that the famed line of the song, "There's something happening here," becomes relevant on the mat when students, and sometimes, entire yoga classes, experience an "awakening of the revolution within." Drez's version is mixed with Indian instrumentation and is "dub-influenced, so you only get pieces of the original vocals that echo out into the ethers."
See also Q&A with Beyonce's Guitarist and Yogi Musician Bibi McGill
"Spirits in the Material World" by The Police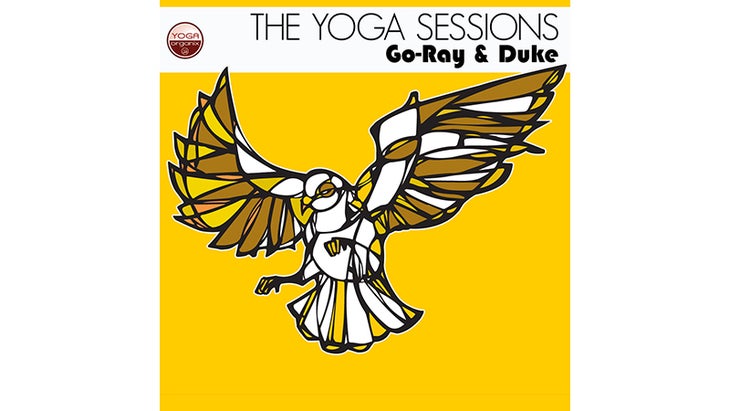 Covered by Go-Ray & Duke on The Yoga Sessions: Go-Ray & Duke (Black Swan Sounds)
The devotional dub duo known as "Go-Ray" (a.k.a. Rachel Golub) and "Duke" Mushroom (a.k.a. David Schommer) bring deep grooves, Indian melodies, and eerie vocals to the 1981 hit "Spirits in the Material World" by the Police. Their East-West cover is mellow but rhythmic—the place, they say, where the Ganges and the Harlem Rivers converge.
"Duke and I are both big Police fans," Go-Ray says. "We took the fiery, angsty, reggae tune…and turned it upside down, to find the deep underbelly of the song's sentiment of unrest. The song is about seeking answers from humanity (and beyond)…essentially, it's a song about not being satisfied, about being a political as well as a spiritual seeker."
Oh, and fun fact from Go-Ray: "It was my wonderful luck to be on a gig with Sting while we were mastering [the record that this cover appears on,] and I got to play it for him—which, as you can imagine, was a highlight of my career. He not only assured me it was beautiful; he promised to put it on his yoga playlist!"
See also 6 Mindful Cardio Moves With Mantras + Music for Self-Love
"Higher Love" by Steve Winwood
Covered by Radharani on Just One Drop (White Swan Records)
When yoga teacher and singer Radharani started traveling in India to study with spiritual teachers in Vrindavan and Gangotri, she says that music would start playing on her "inner radio." The 1986 hit "Higher Love" by Steve Winwood was one of those songs. "It helped me understand the karmic nature of my relationships, and my deeper relationship with God/Soul/Self," she says. "I added the mantra 'Om Gurudeva' to the song, because I think that mantra sums up the prayer for enlightenment. It's translated as 'Om, remover of darkness, light.'"
Radharani turns the '80s tune into a soulful, stripped-down supplication, solely relying on her pure, breathy vocals, a piano, and layered harmonies that soar as the song crescendos.
"People often tell me that they had no idea that 'Higher Love' was such a spiritual song," she says. "I think that's because the music is so celebratory, poppy, and lighthearted. Yet the words are very deep." When Radharani sings it, she says, "It's a prayer from the center of my heart. Later on, the choir joins me and we expand our view to see the hearts of many people, all calling out for that divine love to appear, descend, and reveal itself in our lives."
See also Yoga for Dancers: Poses that Build Strength + Focus
"Hallelujah" by Leonard Cohen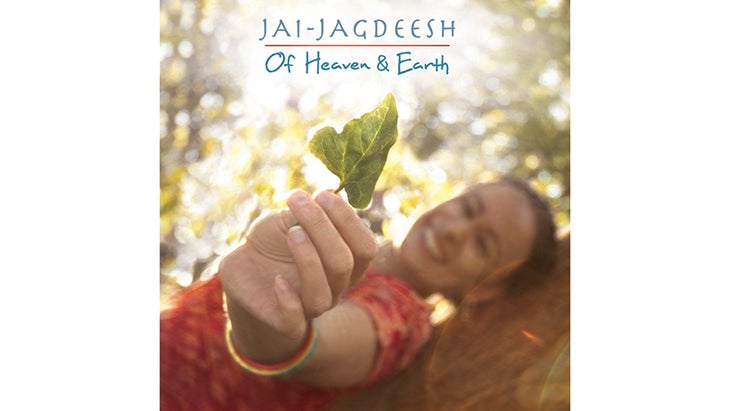 Covered by Jai-Jagdeesh on Of Heaven & Earth (Spirit Voyage Records)
Kundalini Yoga singer Jai-Jagdeesh dishes up a soulful, Indian-inspired cover of "Hallelujah"—and when you're competing with renditions by Jeff Buckley and K.D. Lang, that's no small feat.
Jai-Jagdeesh is a moving storyteller; she sings Cohen's famed lyrics with a rare, raw vulnerability—changing a few words along the way and adding a verse of her own about singing and surrender to the Divine. Sitar and piano "bring both levity and gravity to the song," she observes. And by the third chorus, layered vocal harmonies bring depth and volume to the sonic space.
What's her yogic take on this song? "I hear a narrative about coming face-to-face with the ego, the identity, the structures of the mind," she says. "I hear a precious and necessary surrender to the beauty of this life, in spite of moments that expose us to each other, to the world. I hear a celebration of the Divine music within."
See also Use This Yoga Mantra to Evoke Abundance + Beauty
"Long Time Sun" by The Incredible String Band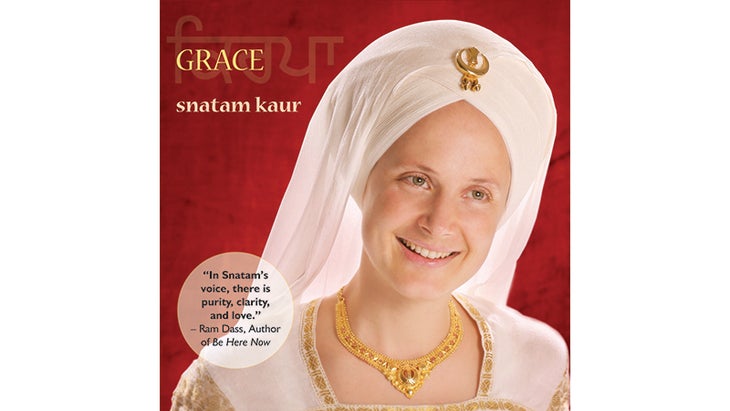 Covered by Snatam Kaur on Grace (Spirit Voyage Records)
According to Sikh songstress Snatam Kaur, the late Kundalini Yoga master Yogi Bhajan used to ask his students to sing "Long Time Sun" at the end of each class. (It's a popular Savasana song in Kundalini Yoga studios around the world.) But how many people know that the original tune, which appears at the tail end of The Incredible String Band's playful, psychedelic "A Very Cellular Song," was released in 1968?
When sung as a soothing lullaby, Kaur says, "This song is a…blessing that can be sung for yourself, your loved ones, even the ones you are having challenges with." It helps us "set our intentions to come from a place of love and service." And it helps us surrender in Savasana.
See also 3 Kundalini Yoga Meditations to Release Anxiety
Listen Now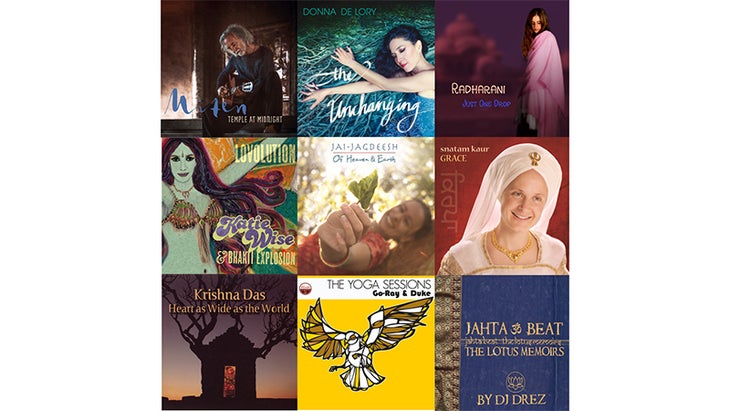 Roll out your mat and practice to the best pop music covers by yoga rock stars.
https://open.spotify.com/playlist/user:yogajournal:playlist:7iXEp5qo5JtbeK5U4th1z8