6 Inspiring Stories: How the Practice Changed these Yogis Lives
When a crisis hits, you have to dig deep. Yoga helps people tap into reserves of inner strength to find new hope, resilience, and happiness.
Heading out the door? Read this article on the new Outside+ app available now on iOS devices for members! Download the app.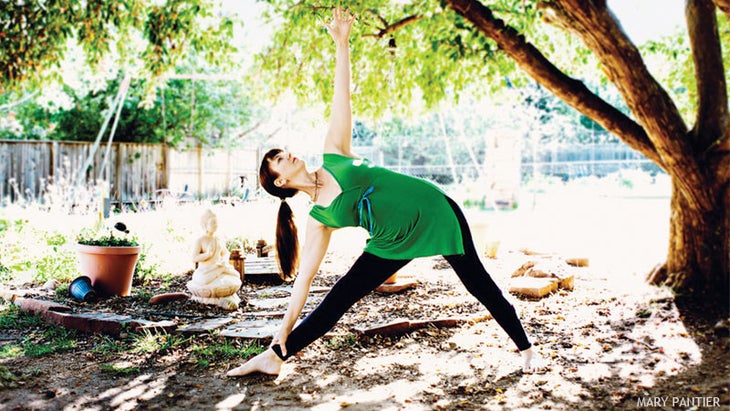 There are experiences in life that call on you to find a strength you never thought you had. To have to bury your soulmate or beloved parent, to live in a body wracked with pain, to lose mobility and independence—these are trials that can elicit the hidden potential of the human spirit to fight on through suffering, and to keep faith with what is good, with light and love. For many who practice, yoga is the lifeline that connects us with that power within.
"When we practice yoga, we clear the space to begin to touch base with who we truly are, beneath the story, beneath the tragedy," says Amy Weintraub, founding director of LifeForce Yoga Healing Institute and author of Yoga for Depression. "And that can infuse us with a sense of hope."
Yoga's philosophy teaches that all the levels of our body and mind are connected—the musculoskeletal, the breath, the emotional, mental, and spiritual. When you go through a crisis or tragedy, Weintraub explains, your muscles tighten and the breath can become chronically constricted. "The body remembers the places we've held trauma and loss, even if we think we've let it go," Weintraub says.
Practicing yoga with attention to breath and sensation can release what's constricting your physical body, letting you tap into—and work through—what's happening on an emotional level, and giving you access to your true, blissful nature.
See also 6 Mindfulness Meditation to Master Emotions + Stress
"No matter if your practice is gentle or vigorous, it can have a profound effect," says Weintraub. "Yoga can calm an anxious state, elevate a depressed mood, and generally allow us to cope better with whatever life brings. And, as an act of self-care, it's empowering."
A growing body of research shows that yoga can measurably improve the lives of people who've experienced trauma. Researchers working with PTSD sufferers have shown that yoga can improve heart-rate variability (a measure of chronic stress and PTSD), emotional regulation, and pain.
The research is powerful evidence, but often, real-life stories are even more compelling. The six people whose stories are featured in these pages experienced some of life's most grueling tribulations. Let their stories of resilience, courage, and healing inspire you to tackle your life's challenges—both small and large—and live with hope and faith even when times are tough.
Joe Dailey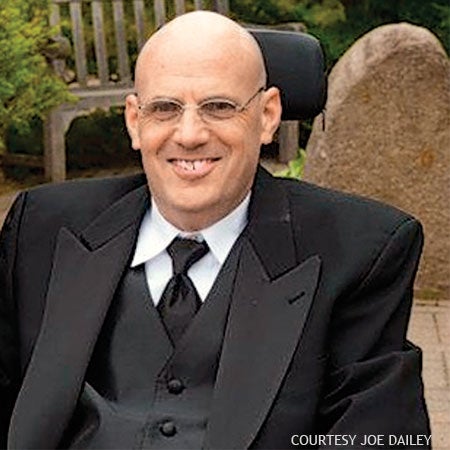 Minneapolis, Minnesota
Confined to a chair, he learned to feel alive in his body again.
In 2002, at age 38, Joe Dailey had his life take an irrevocable turn. A father of two teenage boys, competitive runner, and construction manager, he was in a near-fatal car accident that paralyzed him from the chest down. Joe spent a month in intensive care, the next nine months in rehab, and had to breathe through a tracheostomy tube for almost two and a half years after that. In rehab, he was taught to use his upper-body strength to maneuver in a wheelchair. The message he kept receiving: "Focus on your upper body, on what you have, and forget about the rest of your body."
But Joe had always loved being active, loved the physical thrill of playing basketball and of running—he'd competed in three full marathons and several half marathons. He mourned this loss of physical prowess, feeling a pang of grief when he'd see runners out on a sunny day. So in 2006, he went looking for an activity he could do despite being unable to move his legs. At a local rehab center, he found an adaptive yoga class taught by paraplegic Iyengar Yoga teacher Matt Sanford.
Joe was hooked on day one. Sanford directed the students to get on the floor, and four class assistants helped Joe get out of his chair and laid him on a mat. In the four years since his accident, Joe had lived his life suspended three feet in the air, in his chair or in bed. "When I got on the floor, I felt connected again," he says. "I don't know any other way to describe it. The able-bodied walk on the earth every day, touching the ground. A person in a wheelchair is always hovering above it."
Joe started taking yoga weekly and began to regain a sense of whole-body awareness that he'd thought was lost to him forever. He learned how to do many yoga poses unassisted—twists, passive backbends, even modified Sun Salutations, which he does by pressing his hands into the back of a couch to stretch into versions of Downward Dog and Cobra. With help, he experiences many other poses, including sitting upright on the floor in Dandasana.
Sanford teaches his paralyzed patients using yoga cues similar to those you'd hear in any class, like: "Sit up tall and push down through your feet." When he initially heard this, Joe says, "My first thought was, 'I'm paralyzed from my chest down; I can't push through my feet. I don't know what this guy is smoking!'" But he tried, and inexplicably it worked. He experienced an awareness of pushing his feet down into the floor, or into his wheelchair foot pedals. And this awareness has been transformative, improving his balance and body confidence so much that he can now transfer himself from his chair to his bed without assistance, making him much more independent.
The sensation Joe most misses from his pre-accident life is that of crossing the finish line of a marathon: "You've run 26.5 miles and there's not a part of you you're not aware of. You're in this place where everything's quivering and alive and you can feel everything. After my accident, I thought I'd lost that feeling for good. But in yoga, I've found it again."
See also Yoga and Healing Trauma

Claire Copersino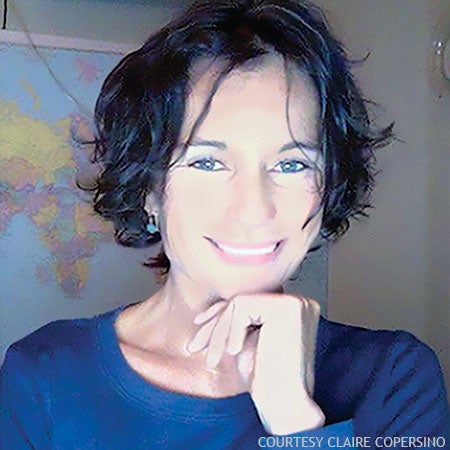 Long Island, New York
She lost a soulmate to cancer, but found new motivation to live her life fully.
Claire Copersino's first date with her late husband, Rocco, was at a yoga class in 1997. "Yoga quickly became an integral part of our relationship," she says. When they met, Rocco was in remission from Stage 3 Non-Hodgkin's lymphoma, and after his initial round of treatment, he was doing well and determined to embrace life. They married three years later, when Claire was 31, and opened a health food store in North Fork on Long Island in early 2000.
In March of that year, Claire was planning to attend a month-long teacher training at the Kripalu Center in Massachusetts. But right before she was scheduled to leave, Rocco's cancer came back and he started a new course of aggressive chemotherapy. "It was hard to leave, but he insisted that I continue to live my life," Claire says. She did the training, and as soon as she got back, Rocco helped her open a yoga studio in the space next to their store. They had two more precious years together before Rocco died in August of 2002.
Overnight, Claire's entire world changed. "He was everything to me," she says. That winter, she struggled to face life without her best friend and anchor. A new Ashtanga Yoga studio had opened nearby, and Claire threw herself into the rigorous practice. She'd arise daily at 5 a.m. to sweat through Sun Salutations, often after sleepless nights spent thinking about and missing her husband. "Yoga gave me a purpose, a reason to get up in the morning. It was a ritual, like going to church," she says. "No matter what, I'd say to myself each morning, 'OK, this is the starting point.'"
The demanding nature of the Ashtanga practice became a way for Claire to process her grief on a physical level—and saved her from sinking deep into despair. Every day she cried on the mat, releasing emotion. "There was a purifying quality to the practice," she says. "It allowed me to move the grief through my being, rather than getting stuck."
Step by step, Claire gradually rebuilt her life. She returned to teaching with support from her yoga community. People she barely knew outside the studio would show up with food, gifts, or simply to offer their company. "There was this circle around me that was lifting me up," she says. In 2006, she started a new chapter of her life, giving birth to a son whom she loves as deeply as she loved Rocco. This year, she reopened her yoga studio, after a few years' hiatus, and has already developed a strong student base. "Yoga was the first thing Rocco and I ever did together," she recalls. "I knew I had to live my best life in his honor. I always had that in the back of my mind, even in the darkest days."
See also 5 Poses That Make a Bad Day Better
Nick Montoya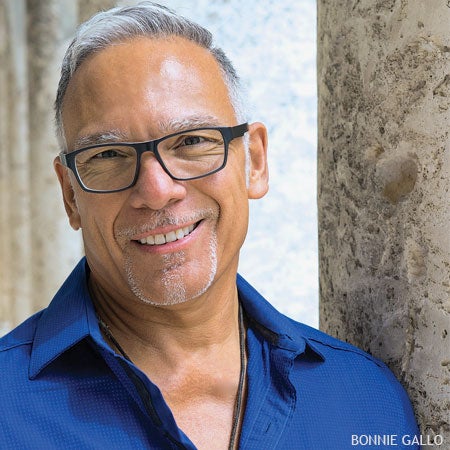 Fort Myers, Florida
When stress nearly destroyed his health, his daughter gave him an ultimatum.
One morning five years ago, Nick Montoya, 56, woke up to leg and back pain so intense he could barely move. He'd been struggling with it for months, trying to contain it with painkillers, but this was different. The doctor told him he had damaged cartilage in two of his lumbar vertebrae and would likely need surgery. Two days later, Nick went to the hospital for an epidural treatment to alleviate the pain.
On the way home, his daughter, who was driving, pulled the car over, turned off the ignition, and told him she wouldn't go any farther until he promised to go to a yoga class with her. His daughter was right to be worried about him, Nick says. He never made time for self-care or exercise. He worked a high-pressure job as a manager at a technology firm, was coping with a messy divorce, raising three daughters, and helping run the local Hispanic Chamber of Commerce. He kept up his energy with caffeinated diet sodas—up to 10 a day. He was 50 pounds overweight. "I could see I couldn't keep it all together," Nick says. "It was scary."
Two weeks later, he went to a heated vinyasa yoga class. "As I was walking to the car after class, I realized my body felt better," he says. That was enough to convince him to go back for more classes, and he soon became a regular at his local studio in Sacramento, California, where he lived at the time. Yoga helped loosen his back and strengthen his core, relieving his pain. Best of all, it gave him resilience to cope with his overloaded life.
"During that hour and a half in class, there was no focus other than the practice itself," he explains. "I could leave the world as it was and just breathe."
A few months later, Nick signed up for a 200-hour teacher training program, with no intention of becoming a teacher. By the end of three months of training, he'd lost the extra weight, gotten off most of his medications, and just felt happier. Since then, he hasn't needed any more epidurals (let alone surgery) for his back.
Nick started teaching yoga on the side—just friends and family at first. A year after that first vinyasa class, he decided the money and prestige were no longer reason enough to continue his high-powered corporate job. He quit to focus on what truly mattered to him: helping people get healthy. He now brings yoga and wellness programs into big corporations like the one he left behind. And he keeps up his own practice: "Yoga is what's keeping me healthy so that I can be around for my daughters as long as possible," he says.
See also The Stress-Busting Sequence to Conquer Tension
Karen Blanc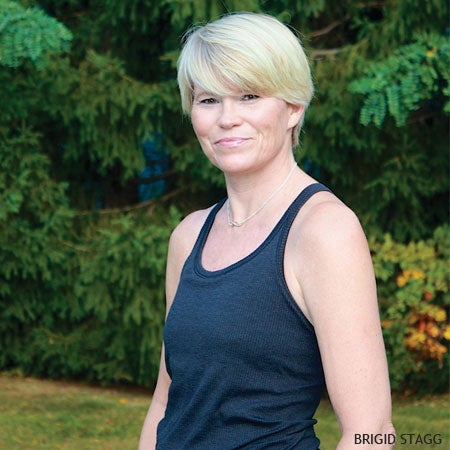 Chester, NY
Chronic pain threatened to immobilize her, but she fought the odds.
Karen Blanc was 34 when she began having severe joint pain and stiffness. Her hands became so stiff she couldn't do everyday things like braid her daughter's hair or brush her own teeth. Soon, she started to lose her athletic ability. She'd always taken intense pleasure in running and was even training for a marathon. "I remember the moment when I realized I wasn't going to make it home from an easy six-mile run," she says. "I got very depressed. I didn't know what was wrong with me."
Soon after, a specialist diagnosed her with rheumatoid arthritis and, even with medication, told her intense physical activity was off-limits because it could increase inflammation and further harm her joints. She had to limit herself to low-impact exercise like walking. In 2010, Karen had a partial replacement of her right hip, hoping it would improve mobility, but she spent two more years in pain before discovering that she'd had a bad reaction to the metal implant and needed to have the surgery redone.
Six weeks after the second hip surgery, Karen was given the green light to do yoga, and tried her first hot yoga class. The heat and flowing movement relieved the pain in her joints. Soon, she was attending class several times a week. For the first time in more than a decade, she was able to be active without pain, breaking the cycle that's so common for rheumatoid arthritis sufferers who avoid movement because of pain, which only makes their joints stiffer and more painful.
In yoga, Karen rediscovered the joy of setting and achieving intense physical goals. But with three hip replacements, she was afraid of falling and further damaging a joint that would be hard to repair. Gradually, she gained strength and confidence, mastering Tree, Crow, and finally Headstand. "I'll never forget the first time I did
a Headstand in the center of the room," she says. "It felt like a huge victory."
Two of Karen's children, now ages 19 and 13, have been diagnosed with juvenile arthritis. This has only fueled Karen's determination to stay active in yoga. "I've never wanted to be like, 'Woe is me, I have RA,'" she says. "I want to show my children that this disease doesn't have to define them or rob them of the things they love."
See also The Yoga Guide for Runners
De West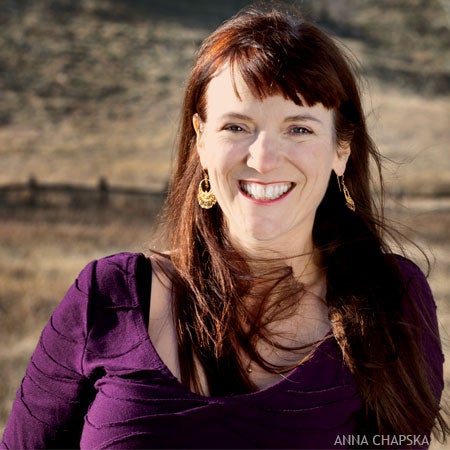 Boulder, CO
To become a mother after 4o, she transformed her practice—and surrendered.
Six weeks before her wedding in 2004, De West underwent surgery to remove ovarian cysts. At 39 years old, she desperately wanted to have a child and hoped she'd be able to get pregnant after recovering. And she did, just a year into her marriage, but she miscarried—while teaching yoga. "I was inspired that I could get pregnant, but devastated by the loss," she says.
De started doing research and self-inquiry to understand fertility and her own body. For 10 years, she'd had a dedicated Ashtanga Yoga practice, doing two and a half hours of the vigorous, athletic form of yoga nearly every day. Now, she started adapting her practice to follow the rhythms of her cycle, rather than religiously following a set routine. For instance, in the phase after ovulation when pregnancy was possible, she would focus on restorative and yin poses, and more relaxation and meditation.
"The practice would change based on what I felt was most nourishing, what would make me feel more whole and grounded," says De. And, through this process of tuning into her feelings, she also learned to be more tender and patient with herself. "My practice became about loving my body, my ovaries, and my uterus, even when I was frustrated," she says.
Still, she didn't get pregnant. And that's when she began to rely on yoga's internal, spiritual teachings. "Every month, there would be a wave of grief," she says. "Through my practice, I would recognize the sadness, moving through it and allowing myself to hope again. Yoga helped me ride the uncertainty and deal with what was right in front of me. It helped me surrender."
It was only when she truly surrendered—giving up on pregnancy and making an appointment with an adoption agency—that De got pregnant again, a year after her miscarriage. Today, her biological daughter is seven, and she sees yoga as a tool to help her ride the waves of parenthood. "My attachment to my practice has changed," she says. "Now I do yoga in my kitchen while I'm making dinner because that's when I have time!"
See also Yoga for Fertility and Conception
Brettan Hawkins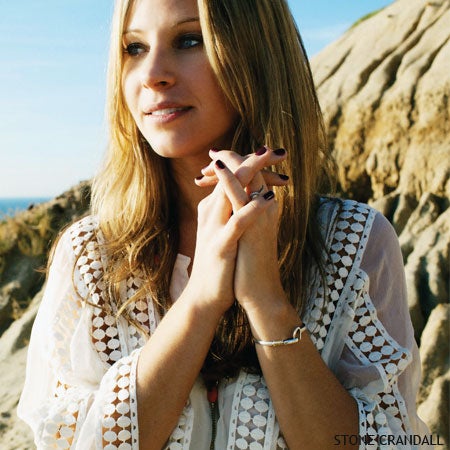 Nashville, TN
When a parent died too soon, she learned how doing nothing could change everything.
In November 2013, Brettan Hawkins, a vinyasa yoga teacher and writer, lost her father to cancer. Six days later, her mother-in-law died of heart disease. Brettan and her husband were devastated, and their lives felt chaotic and unfamiliar. Brettan, now 33, felt lost without her father, her "favorite person in the world." And, yoga, which she'd always turned to as an outlet on tough days, was suddenly not the answer. She went from a vigorous six-day-a-week practice to nothing. "I couldn't even touch my mat, which scared me," Brettan says. She didn't want to feel the sadness and anger she was afraid would come up during practice. "I could picture myself in Savasana in tears, and I didn't want to go there," she says. Instead, she and her husband leaned on each other, and their siblings, and tried to get help with talk therapy.
Three months passed before Brettan came back to yoga, and in an unexpected way. Before her loss, she'd been regularly sharing pose selfies and inspiring posts about her practice with thousands of online followers. When she shared that yoga wasn't helping her during this time, she was met with a swell of disappointment. "There were people who seemed upset—who were like, 'You have a bump in the road and you just stop practicing?'" she recalls. But one person had a helpful suggestion: "To take out my mat and just lie on it. Just see what comes," she says. And she did just that. She unrolled her mat, lay down, and simply felt what it was like to be there. "I realized that things didn't have to go back to being normal in X number of days or months," she says. "It felt good not to pressure myself to move on."
Brettan had just moved to Nashville, so she went looking for a new studio. She found
a teacher, with a mellower practice than she was used to, who encouraged her to listen to her breath and slow down. She began to be more gentle with herself. "Yoga is about letting go of your ego, not having to be perfect," she says. "I've learned you don't always have to be OK."
As for her online presence, she doesn't post yoga selfies anymore; instead, she's focusing on taking care of herself. "My yoga practice has helped me realize that every day is going to be different," she says. "My world isn't the same as it was a year ago, and I'm not the same. I'm grateful every day for my husband and our bond, and the family we do have left. And for putting one foot in front of the other."
See also Healing Heartbreak: A Practice to Get Through Grief