Heading out the door? Read this article on the new Outside+ app available now on iOS devices for members! Download the app.
You may have removed pesticides from your diet, but have you expelled them from your bed? Now you can. Thanks to a while host of companies producing organic cotton bedding, you no longer have to spend one-third of your life snuggling between sheets that pollute the planet.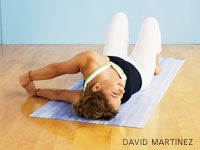 Conventionally grown cotton uses enormous amounts of pesticides and herbicides, and bedding made from it is usually processed with formaldehyde to make it softer. (These sheets often lose their silky texture when the chemicals wear off). Sheets free of harmful chemicals, on the other hand, get softer the more you wash them.
At the moment, organic bedding isn't cheap (about $150 for a queen-size set and around $3,000 for the works: organic mattress, pillow, and duvet). But prices are falling. Producers like Coyuchi (www.coyuchiorganic.com) in Northern California, A Natural Home (www.anaturalhome.com), a company in Ohio that works with Amish families, and Indika (www.indikahome.com) in Kalispell, Montana, all report a steady increase in sales, so more competition is entering the market.
And every set of sheets that's sold is like a service to the world: According to the Pesticide Action Network, if all cotton were grown organically, global pesticide use would decrease by 10 percent, and insecticide use by nearly 25 percent. That might help everyone sleep better.