Gear Guide: 14 Must-Pack Items for Your Summer Yoga Festival
Traveling to a yoga festival this summer? These picks will keep you comfy and stylish—and your luggage (and spirit) light.
Heading out the door? Read this article on the new Outside+ app available now on iOS devices for members! Download the app.
Yoga festival season is in full swing. Now that you've got your tickets and Airbnb or campsite booked, it's time to pack. While you could bring your 15 favorite yoga pants and go-to (read: heavy as heck) mat, we're here to help you streamline so you can focus on having an amazing experience. Here are 14 yoga festival must-haves that will keep you feeling (and looking) cool, comfy, and unencumbered.
See also 11 Can't-Miss Yoga Festivals This Summer
Gear Guide: 14 Must-Pack Items for Your Summer Yoga Festival
1. A sustainable, antimicrobial yoga mat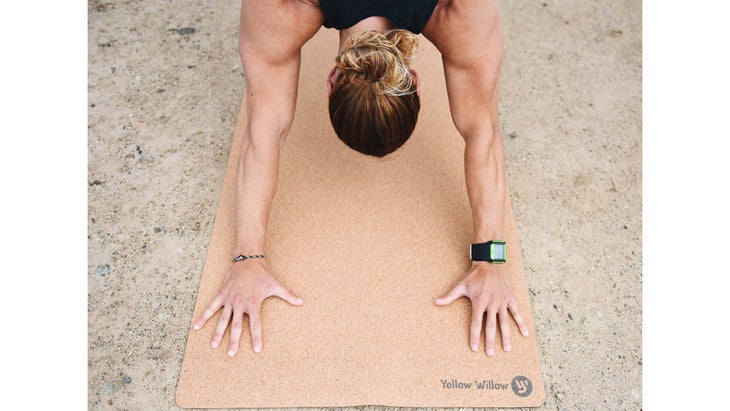 This slip-free, Neutral & Natural Cork Yoga Mat is made from a mix of natural tree rubber, cork, and recycled materials, making it biodegradable, moisture-wicking, and naturally antimicrobial—something that comes in particularly handy at a festival. $98.
See also Best of 2017: YJ Editor Top Picks in Yoga Pants, Props, Malas + Mats
2. Fashion-forward yoga pants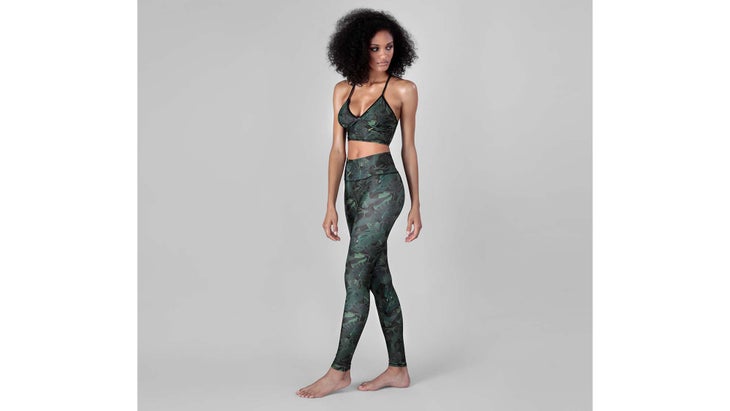 These Jungle High-Waisted leggings from Yogangster come in an eye-catching green jungle print inspired by the botany of Thailand. About $100.
See also 22 Travel Essentials for Your Next Yoga Retreat
3. A flow-friendly tank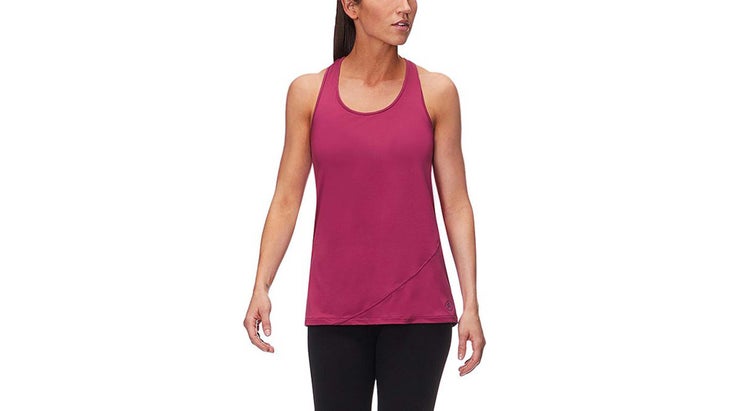 Feel confident in any pose with the Backcountry Flow Top. Made from moisture-wicking fabric, this cute twist-back top will keep you cool under the hot summer sun and stay put during inversions. $31.96.
See also 11 Fashionable, Functional Yogawear Pieces for the Curvy Yogini
4. Stink-proof mat bag (it's reversible!)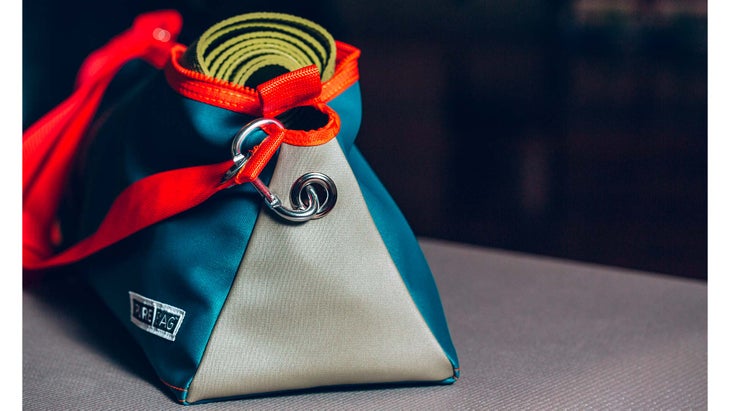 The stylish antimicrobial fabric of The Pure Bag is made from marine-grade, healthcare-quality vinyl and sewn with custom antibacterial thread for powerful protection from germs. Plus, an embedded silver component delivers an eco-friendly barrier against odor-causing bacteria. Bonus: The bag is reversible, so you get two looks in one. $148.
See also 14 Beach Yoga Retreats in Paradise
5. Comfy pants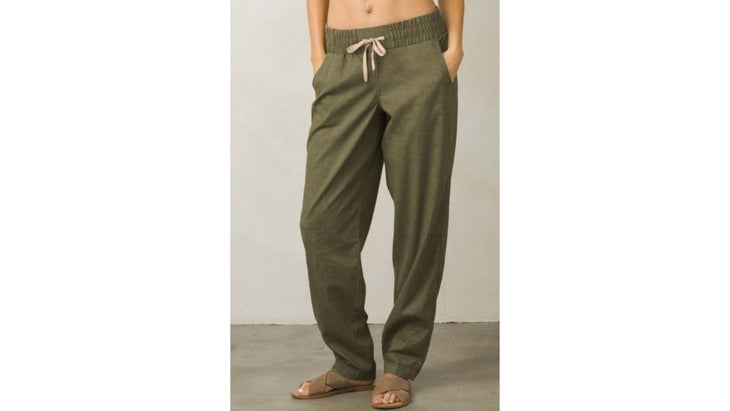 The Shala Pant from prAna, made from ultra-soft recycled hemp fabric with a touch of spandex for comfort and ease of movement, is ideal for restorative yoga or post-class lounging. Even better, the stretchy high waist provides enough coverage for a more vigorous class or outdoor adventure. $89.
See also How OHMME Wants to Make Your Yoga Clothes (and the Planet!) a Little Bit Greener
6. Cool wool tank
This super-soft Women's Tech Lite Tank from Icebreaker will keep you stink-free in even the sweatiest yoga classes, thanks to the odor-resistant merino wool and nylon fabric. It's also ultra-light, ideal for layering, and features original tree-inspired artwork by Jennifer Cooke. $70.
See also Then + Now: 40 Years of Yoga Gear
7. Tunes that travel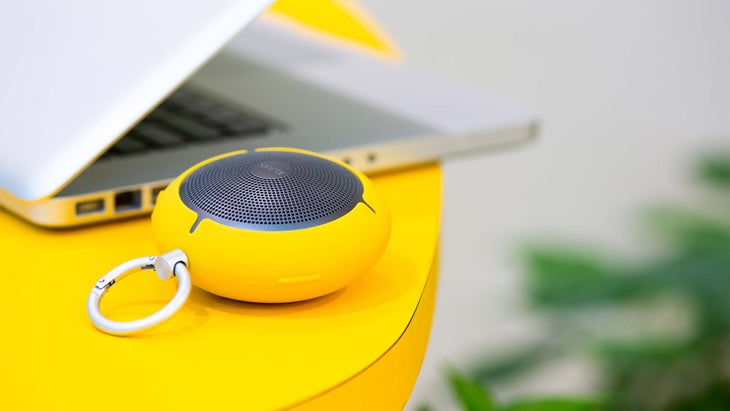 Whether you're crashing in a tent or a well-appointed room, this splash-proof, dust-proof, powerful, yet affordable Mini Bluetooth Speaker from Edifier comes in three fun colors and fits in the palm of your hand. Bonus: The charge lasts up to 20 hours, so you don't have to worry about finding a power outlet all weekend. $29.99.
See also Feel-Good Flow: A Yoga Playlist for Motivation on the Mat
8. Floppy knit hat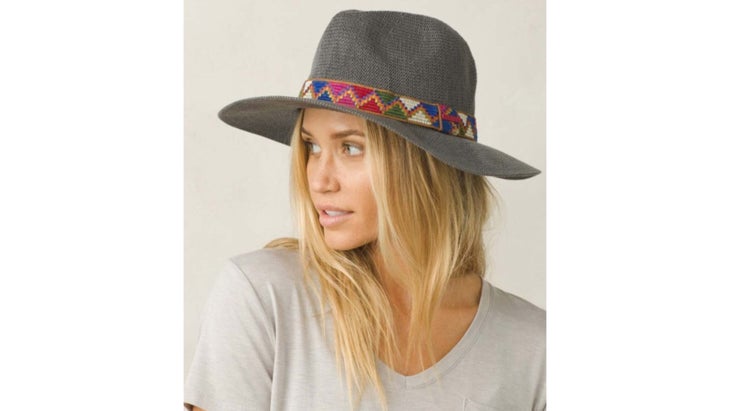 The Cybil Knit Fedora from prAna is made from organic cotton blended with a sustainable hemp material. Even better, this crushable, take-anywhere hat looks trendy while protecting your face from the sun. $55.
9. A gorgeous mala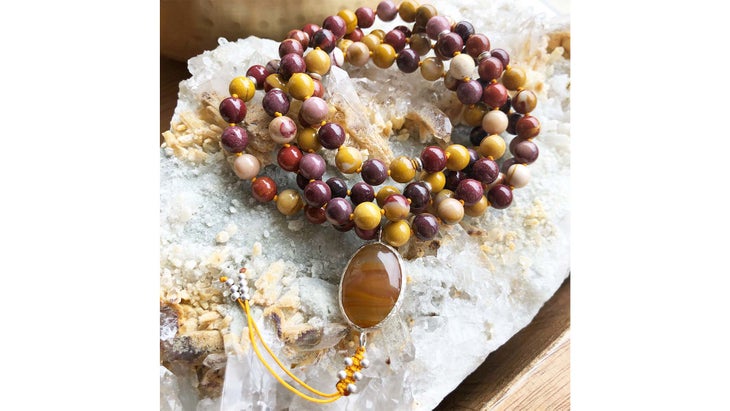 Use your festival time to set your intentions for the rest of the summer. This mala from Rana Nader featuring mookait jasper can help foster self-confidence and self-worth and support you as you work toward those goals. Carnelian, the guru bead in this mala, stimulates creativity and gives you the courage and motivation to change. $125.
See also Meet Your Mala: 7 Intention-Setting Strands
10. Non-slip yoga rug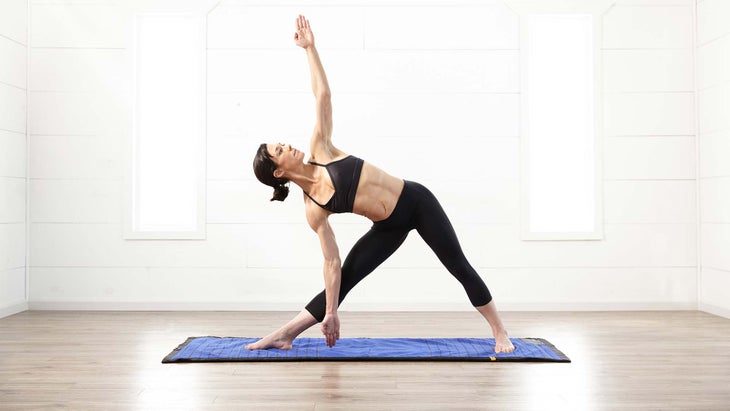 Featuring saffron gripper tape that keeps your rug glued to your mat, the Ridgeback Yoga Rug is handwoven from comfy cotton that feels good to the touch. Ridges on the top of the rug keep you stable while you practice, and a water-resistant pocket safely stores your keys, phones, and wallet during class. $139.
11. A backpack that holds (almost) everything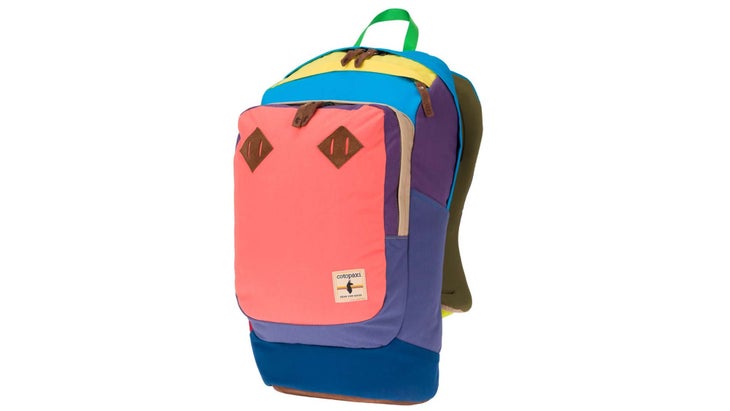 Though it doesn't have a yoga mat section, the versatile Cusco 26L Pack from Cotopaxi can stash all your stuff, including a laptop in a protective sleeve. Multiple pockets and two water bottle storage sections make this durable canvas pack as functional as it is cute. $99.95.
12. Multi-purpose headband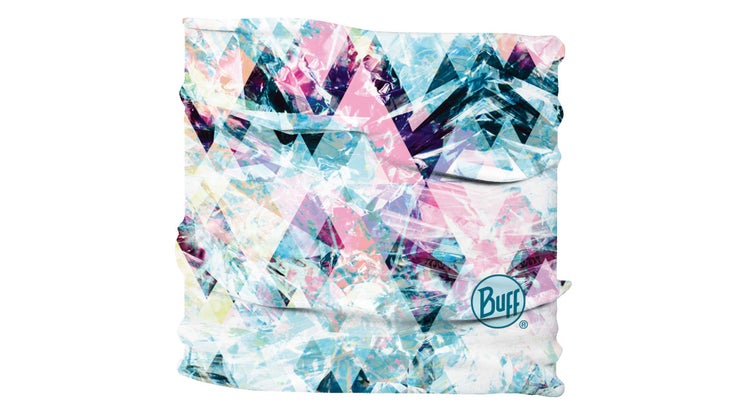 If you've gotta keep your hair out of your face, do it with a headband that provides UPF 50+ sun protection, wicks sweat, and can be worn in a multitude of fun ways. The Buff UV Multifunctional Headband comes in a variety of fun patterns made from COOLMAX® PRO performance fiber that dries in a flash. $15.
13. Natural sun protection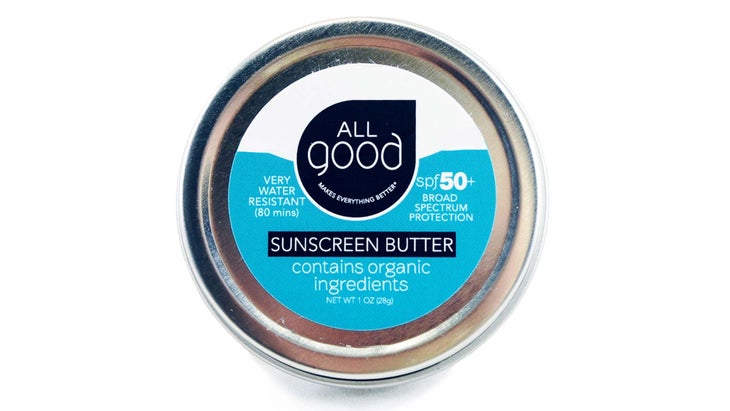 Designed for long hours spent in the sun or wind, All Good Sunscreen Butter SPF 50+ is made with only five organic ingredients plus zinc oxide, making it one of the best for sensitive skin. Plus, the 1 oz. metal tin will easily fit into a jacket pocket or in a small bag. $9.99.
14. Mineral salt deodorant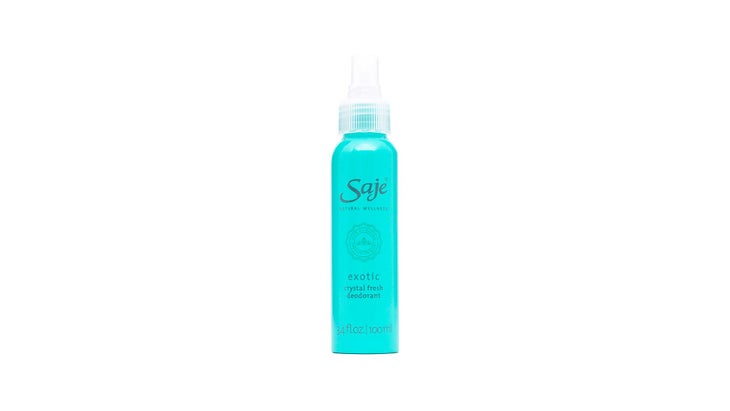 Sweat out toxins while still staying fresh with Exotic Crystal Fresh Deodorant from Saje, which features natural fragrances like patchouli, rosewood, and sandalwood that will leave you smelling gorgeous during and after class. $12.95.