The 18 Best Yoga Pants for Women 2021
From tried-and-true leggings to joggers and everything in between, we found the best styles to fit every kind of practice.
Heading out the door? Read this article on the new Outside+ app available now on iOS devices for members! Download the app.
The days where yoga pants were confined to your at-home or studio practice are long behind us. Yes, athleisure has gone mainstream—a trend that has only accelerated with our new remote-work routines. Nowadays, your yoga clothes are pulling double (or even triple) duty, taking you from a class to work to dinner and everything in between. So when it comes to finding the best yoga pants for women, you want something that lasts. Whether its leggings, joggers, or sweatpants, your yoga pants should also be able to be worn throughout the day without losing their elasticity or feeling too tight or uncomfortable.
See also: The 12 Best Plus-Size Leggings for Your Yoga Practice
What types of pants are the best yoga pants?
It's a trick question! While leggings have become ubiquitous with yoga in recent years, you don't need to don skin-tight pants in order to practice. In fact, you can wear just about anything—from flowy pants to shorts to sweatpants or even pajamas.
So what should you look for in yoga pants? Stretchability, durability, breathability, and affordability all play a role in determining the best yoga pants for women. For leggings, you want them to feel like a second skin so you can move freely while avoiding sagging waistbands and too-tight seams. For pants that are loose-fitting or flowy, you'll want to ensure that they don't impede your movements in any way—if the pants are so baggy that you trip over the hem while stepping through to Warrior I, they might not be the right pants for a vinyasa practice, but could be perfect for your restorative or Yin Yoga classes.
The best yoga pants for women 2021
No matter what you're looking for, we've got you covered. Here, we round up the 18 best yoga pants for women in 2021. Some were specifically designed for yoga, others were made with other active pursuits in mind, but all provide the right amount of athleisure that you won't miss a beat, whether on the mat, at your desk, or socializing with friends. Let's get shopping!
See also: Trade in Your Leggings for These Comfy Yoga Pants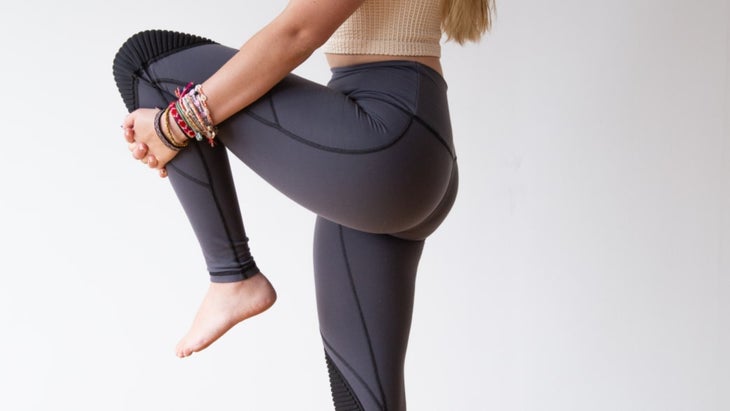 MAÄT Active 1.0 Legging
No more fidgeting around with blankets—these innovative legging have padding built right in. The pants offer a ribbed knee pad in front of the knee cap that also gently compresses around it, supporting you in poses such as Anjaneyasana (Low Lunge), Virasana (Hero Pose), and others that place a lot of strain on the knees.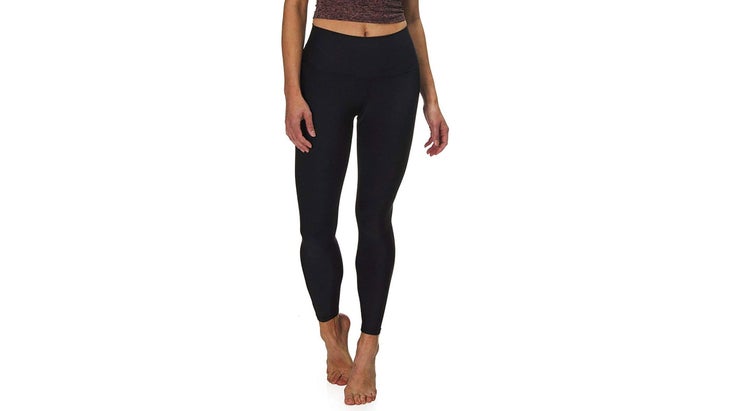 Alo Yoga 7/8 Airlift Legging
If you follow yogis on Instagram, chances are you've seen someone sporting these popular leggings. As the name suggests, they're soft and breathable, and feel like you're wearing nothing. But their stretch is what makes them perfect for any physical activity: They offer a gentle compression, moving with you without bunching up, making them perfect for any type of yoga, running, or weightlifting. Plus, the Airlift Leggings come with 16 color options, meaning you'll find a pair to coordinate with any outfit.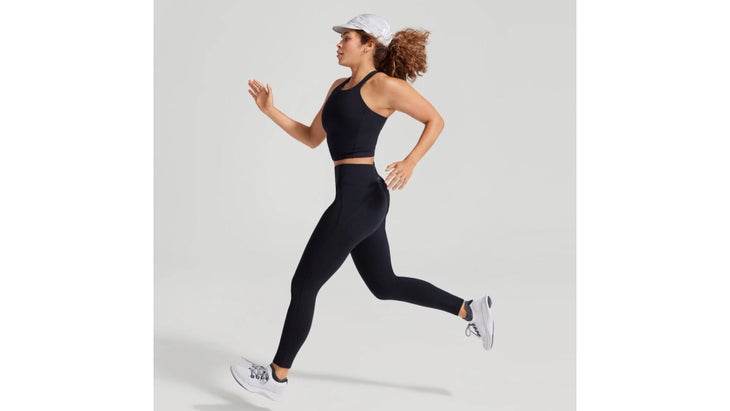 Allbirds Natural Legging
Sustainability is at the forefront of Allbirds. These leggings are made with recycled nylon and other sustainable materials, like eucalyptus tree fiber and merino wool, which makes them naturally quick-drying and moisture-wicking. But that's not all—Allbirds claims these leggings are both carbon-neutral, thanks to the company's sustainable practices, and ethically made, so you can feel as good wearing them as they feel on your skin.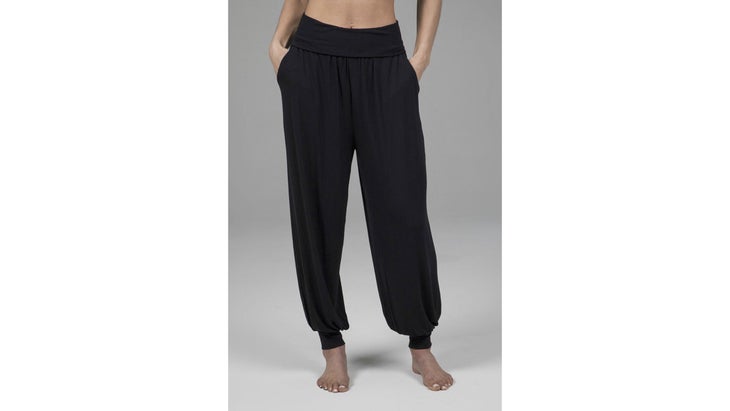 Kira Grace Seva Harem Pant
Part jogger, part yoga pant, the Harem—designed by Yoga Medicine founder Tiffany Cruikshank—is the ultimate mix of comfort and functionality. The fabric is derived from renewable wood sources with a touch of spandex, making it soft and sustainable, and the jogger cuffs not only keep your feet free while practicing, but prevent you from tripping on the pants' flowy fabric.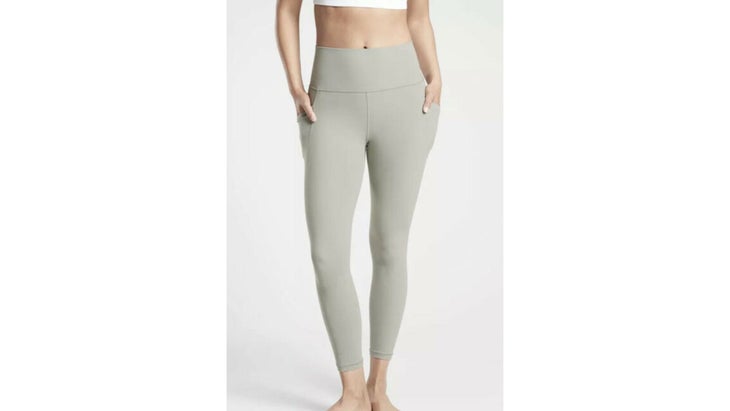 Athleta Salutation Stash Pocket || Cinch 7/8
Made with Athleta's Powervita fabric and complete with pockets, these leggings are the ultimate athleisure apparel. Powervita is an interlocking double-brushed nylon/lycra spandex that's buttery soft and breathable with mild compression. The Salutation can handle a vigorous Power Yoga class and keep you comfortable while you're running errands afterward.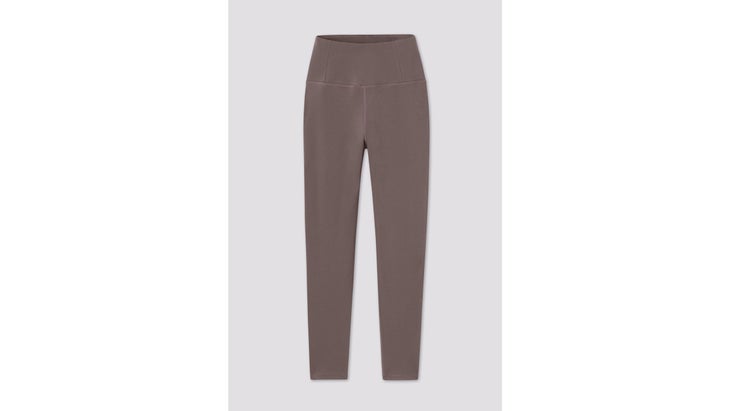 Girlfriend Collective Float High-Rise Legging
These ultra-lightweight leggings fit snugly around the waist so they feel like a second skin. You would never guess that they're made from recycled water bottles! Girlfriend Collective's focus on sustainability means that 17 water bottles are diverted from landfills with every pair of leggings made.  And when you're ready to part with them (eventually!), they too can be recycled through the brand's ReGirlfriend initiative—a win-win-win.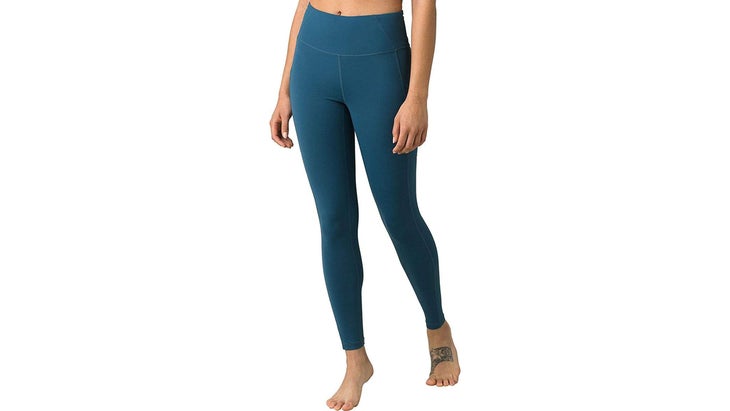 PrAna Electa
These pants are perfect for taking your practice outside. They're moisture-wicking, offer UPF 50+, and have a hidden key pocket so you can bring only what you need to your practice space. They're sustainable too, as they're made from recycled nylon and lycra elastane. They're known to run a little short, but stretch after a few uses.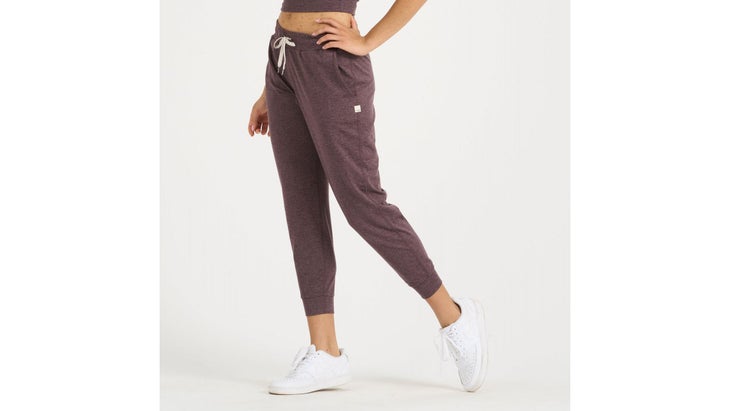 Vuori Performance Jogger
Vuori claims to make the most comfortable pants that you'll ever own, and they're not lying. A fan-favorite at Yoga Journal, their joggers are unbelievably comfortable and stretchy. They'll keep you warm on a chilly day and won't get in the way during your asana practice. What more could you ask for?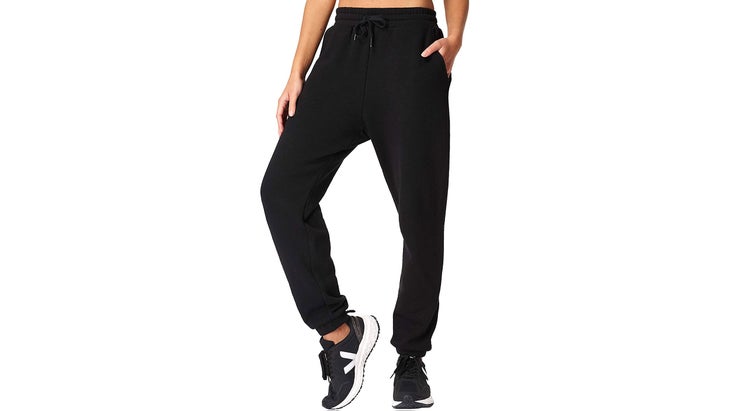 Sweaty Betty Essentials Jogger
Looking for warmth and comfort in your joggers? You found it. Made entirely out of cotton, these sweatpants feel like a warm hug when you slide them on for a slower Restorative or Yin Yoga class, or to wear around the house or to run errands on chilly days or nights.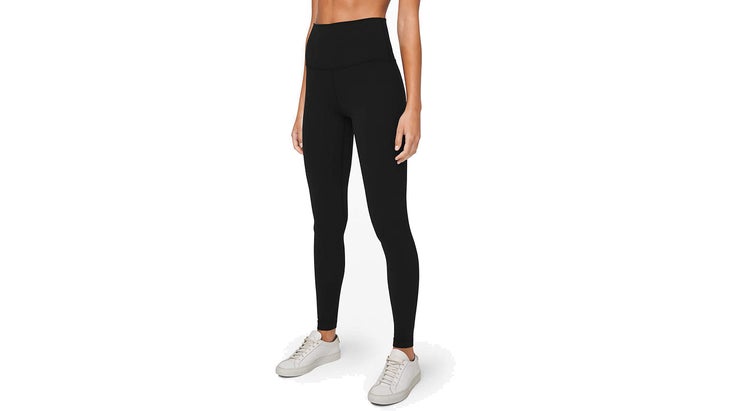 Lululemon Align Full-Length Yoga Pants
Made with Lululemon's Nulu fabric—a super soft blend of nylon and lycra elastane—these leggings were designed for yoga and do not disappoint. The material stretches with your body so it won't limit your movements in class. However, what it adds in flexibility it lacks in compression. Don't expect these leggings to hold you in while running or weightlifting, and save your super sweaty practices for another pair on this list.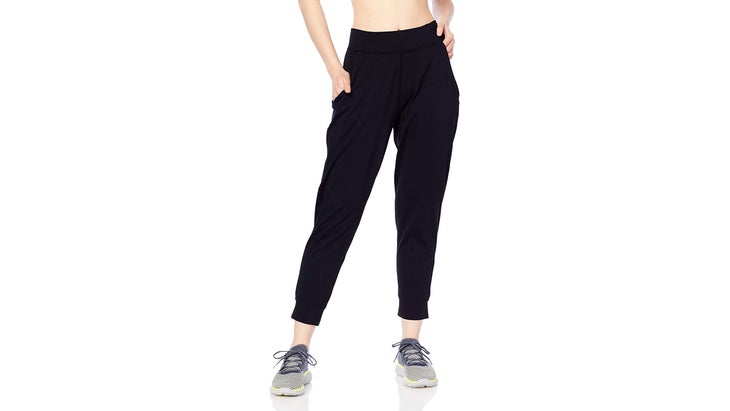 Under Armour Meridian Joggers
We all know that once you find a super cozy pair of sweatpants for around the house, they might not get washed as much as they should. After all, you're just lounging in them, right? Thankfully, these cozy joggers have anti-odor technology built into the fabric, so you can wear them for tonight's home practice and tomorrow's too, and your housemates will never know (we promise we won't tell).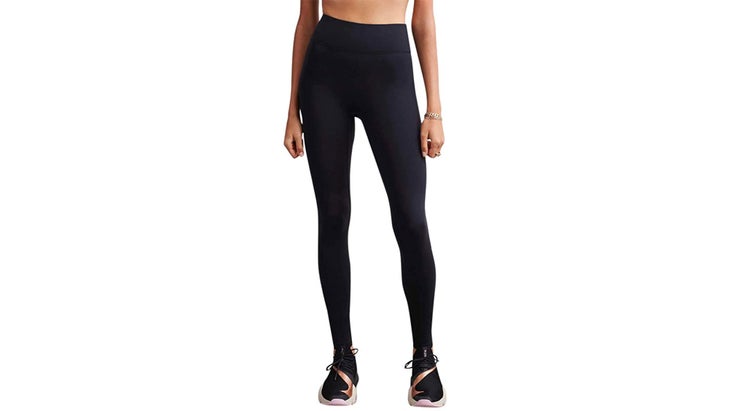 Bandier x All Access Center Stage
If you're looking for a little compression from your leggings, look no further. The slight pressure from compression is said to improve blood flow, and thus oxygen, to the muscles. This gives your muscles a little boost when exercising, and reduces inflammation to lessen muscle soreness when you're done. These leggings do the job during a vigorous practice, while providing a seamless, shape-sculpting fit. 
Outdoor Voices Core ⅞ Leggings
Made with TechSweat fabric—a blend of nylon, lycra, and polyester—these pants were designed to keep you cool in intense exercise, but they hold up just as well in any other activity, including yoga. The stretchy yet compressive waistband offers a snug fit that forms to your body without restricting movement. And even better, the waistband maintains its form time and again without sagging or becoming loose, which might just make these leggings your new favorites for your hot yoga practice.
Hemp Black Impact ecoFLX Legging
These American-made leggings are infused with full-spectrum hemp extract, which targets and eliminates odors. Plus, the seamless construction and double-knit rear allows for ease of movement (and full coverage) while you practice. Choose from regular or petite length to ensure that you get the right fit.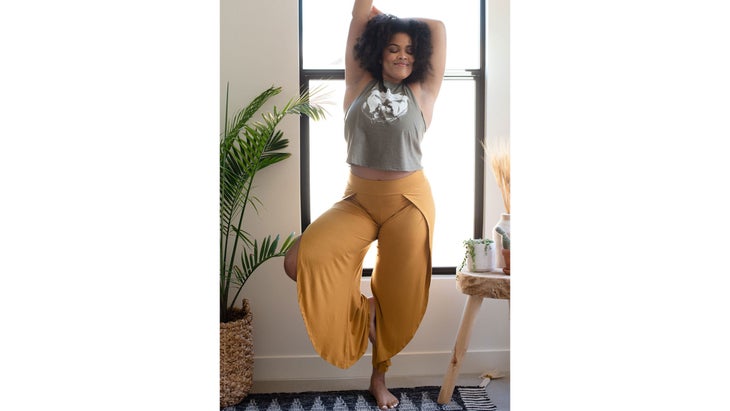 Jala Bhakti Pant
These yoga pants are a bit different than what you might see in most studio classes, but that's what we love about them. Made from a soft, heavy jersey fabric that are open along the legs to allow for maximum movement and breathability, these pants are perfect for your slow flow practice, look stylish, and feel amazing. Wear them open or tie them at the bottom so they don't get in the way of your practice. Jala manufactures all its products in Los Angeles and donates a portion of its proceeds from each purchase to Yoga Gives Back—so you can feel good about buying them, too.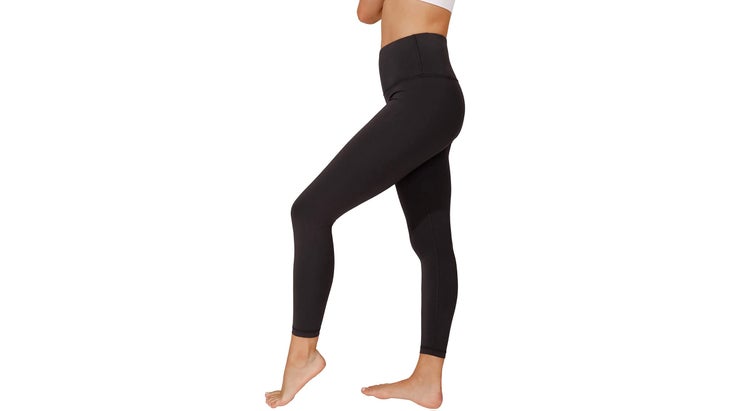 90 Degree by Reflex High-Waist Interlink Leggings
With eight color options, ease of movement thanks to four-way stretch (meaning you can move your legs in any direction and the pants won't constrict), and a reasonable price point, you can get multiple pairs of these leggings all for the cost of one name-brand pair—and you won't be sacrificing in quality.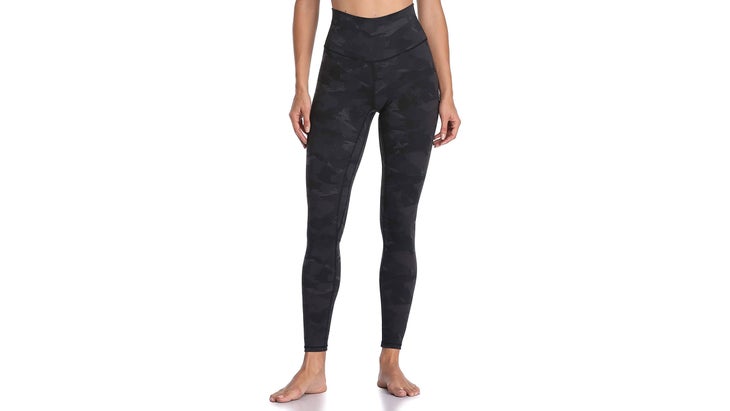 Colorfulkoala 28-Inch High Waisted Pattern Full-Length Leggings
These leggings have a seamless waistband that won't budge as you twist and fold throughout a yoga class. They're also at a convenient price point and offer a small hidden pocket for keys, AirPods, and other small items that you may bring with you to a class. Bonus: With over 30 color options, you're sure to find one that suits your style.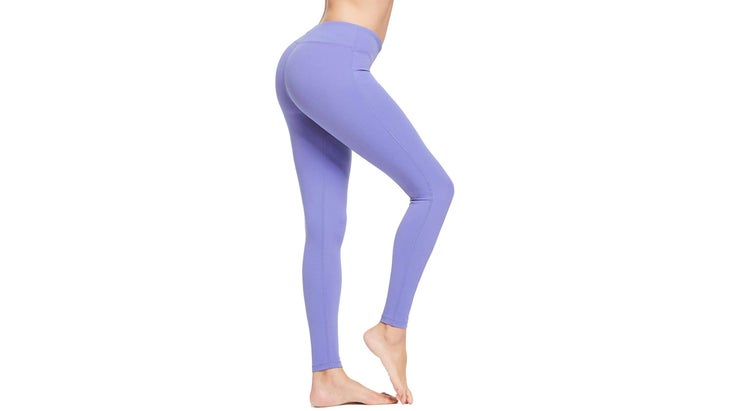 BALEAF Athletic Workout Leggings
Another affordable option, BALEAF leggings are great for running, hiking, and weightlifting, but still offer enough stretch to move with your body in a vinyasa class. They're lightweight and have ergonomic seams that won't feel constrictive, whether you're doing weighted lunges or Low Lunge. Keep in mind, they're known to run a little small, so order a size up. 
We independently source all of the products that we feature on yogajournal.com. If you buy from the links on our site, we may receive an affiliate commission, which in turn supports our work.
See also: The 12 Best Yoga Pants for Men 2021