Live Be Yoga: Top 10 Must-Do's for Yogis in Seattle
From aerial yoga to delicious, healthy eats to some of the nation's best coffee, we had a terrific time getting to know Seattle. Here are our top 10 must-do's for yogis when you're in town.
Heading out the door? Read this article on the new Outside+ app available now on iOS devices for members! Download the app.
Modo Yoga
Modo Yoga was founded by Ted Grand and Jessica Robertson with the idea of combining the best elements of a calming, traditional practice with those of a precise, therapeutic one. Expanding across North America and soon Europe, Modo Yoga has proven to have found a sweet spot among practitioners. We took co-owner Brandon Sutton's class, and it was fantastic. A healthy and challenging sequence in a heated room was just what we needed! Pro tip: Modo doesn't allow any late students entry to a class that's already started, so make sure you're on time!
Be Luminous Yoga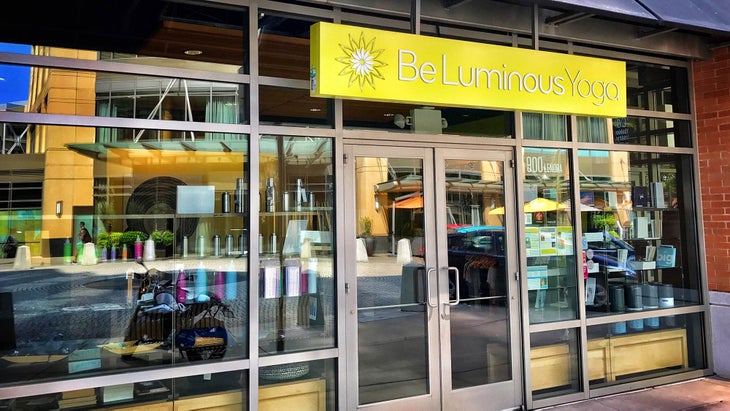 Be Luminous Yoga's philosophy is to offer classes in different styles that are all complementary, so each student can find the balance they need with a well-rounded practice. From meditation to slow-flow restorative to heated power flow classes, you can customize your weekly practice depending on what your body needs. Carley's Power Flow class was a well-structured sequence with a great combination of longer holds and movement. Pro tip: Be Luminous offers child care on Monday, Wednesday, and Fridays.
Flight Room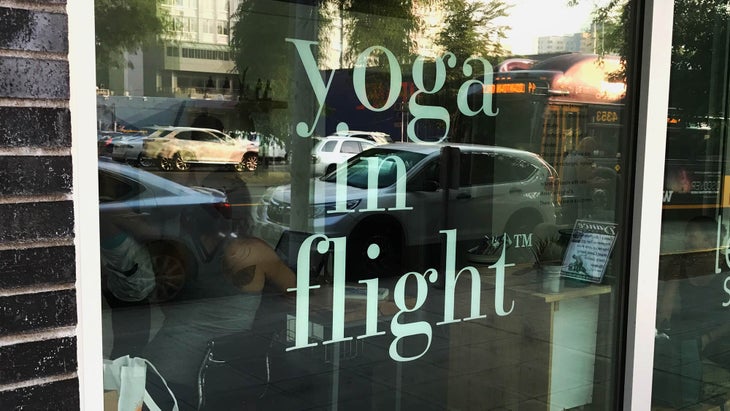 If you're looking to try something new and adventurous to spice up your yoga life, head to Flight Room for some of the best aerial yoga around. More than just a trendy yoga fad, aerial yoga allows you to use gravity to find growth and add new dimension to your practice. You're sure to see yoga poses you've done a thousand times in a brand-new light once you add the hammock factor. For my first-ever aerial yoga class, Flight Room provided a safe, playful, and well-instructed class that made me excited to find some aerial yoga back home in L.A.! Pro tip: Flight Room isn't just aerial–many students start off their practice with an aerial class, then head into one of Flight Room's Buti Yoga or Yoga Vibe classes to round it out!
Elm Coffee Roasters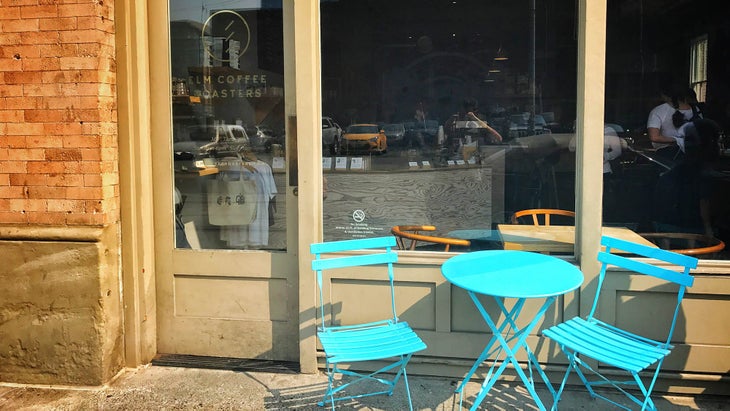 No Seattle trip would be complete without coffee. Lots and lots of coffee. Boasting many of the best roasters and cafes in the country, the competition in Seattle is stiff. Luckily for us, that means lots of great coffee and coffee shops to explore! I could spend every morning at Elm Coffee Roasters near Pioneer Square. Elm's bright, airy cafe perfectly complements their signature light-roasted coffee beans. A great combination of ambiance and perfectly pulled shots make this place a must-stop. Pro tip: Try the One of Everything. It's exactly what it sounds like: One shot of espresso, one drip coffee, and one macchiato.
goodnessKNOWS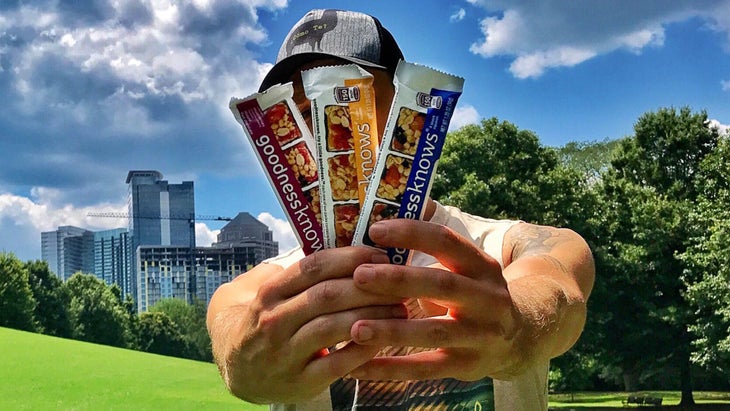 We'd like to take a second to thank goodnessKNOWS for their partnership with the Live Be Yoga Tour! Rosie and I have driven 10,000 miles so far, and we know firsthand that finding healthy ways to snack along the way can be tough. So having a snack partner on board who creates delicious, healthful snack squares made with real, whole ingredients is key to keeping us happy and healthy. We love sharing these with other yogis wherever we go!
Milstead and Co.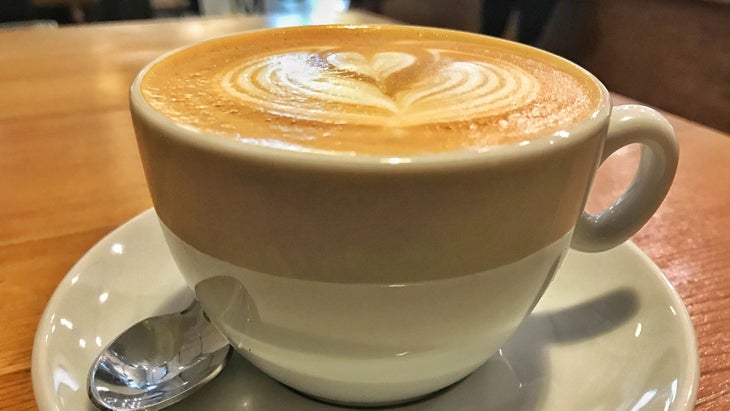 That's right, this list gets TWO coffee shops, because Seattle coffee deserves it. If you know me, you know I like my coffee snobby. I'll gladly put up with some pretension if it means the baristas are as dedicated to my cappuccino as I am. Food & Wine Magazine recently called Milstead and Co. in Fremont the "snobbiest" coffee shop in the nation–sounds right up my alley. Luckily, they didn't disappoint. Actually, what I really found was some of the best coffee I've ever had without an ounce of snobbery or pretentious air. I'm still dreaming about that cappuccino. Pro tip: After you're sufficiently caffeinated, walk two blocks up the hill to check out the Fremont Troll sculpture!
Plum Bistro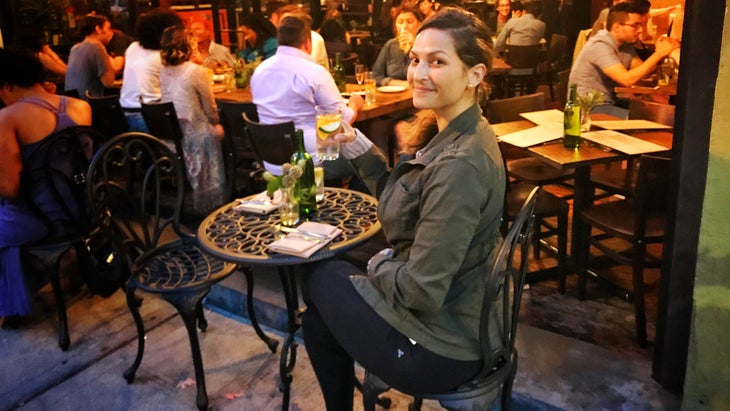 I really love food, but I'm neither vegan nor vegetarian. So whenever a chef is able to impress me while being heavily restricted on what ingredients he or she can use, I have to give credit where credit is due. I admit I had reservations (no pun intended) when someone recommended Plum Bistro, a local, sustainable, all-organic, all-vegan restaurant. But I didn't need to worry–the pan-seared Creole tempeh was fantastic, and the vegan blackberry ice cream was a perfect sweet end to a meat-free meal. Pro tip: Plum Bistro also has a food truck that stops at a few locations throughout the week.
Dahlia Lounge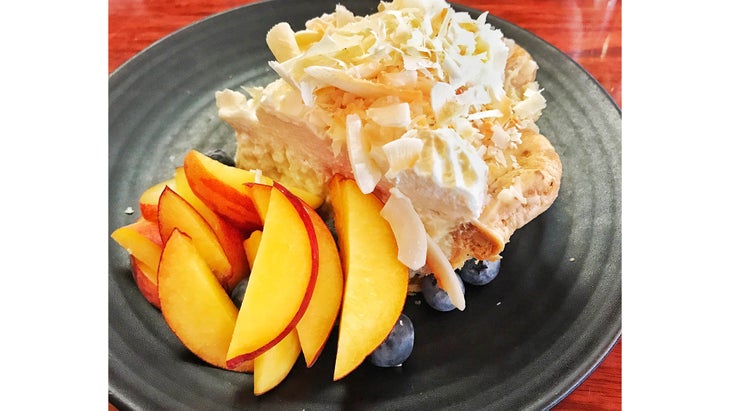 With a background in fine dining, I'm always curious about any restaurant that can last 20 years. In the case of Dahlia Lounge, it's because they're doing something really, really right. With a deceivingly simple lunch menu consisting of 8-9 "plates" and then 5-6 proteins you can add to those plates, my pick of roasted local king salmon on green beans, potatoes, and a blueberry-corn salsa made for one of the best meals I've had in months. After that, the triple coconut cream pie is required. Pro tip: Outside of catching it yourself, Dahlia has some of the freshest salmon around. Their salmon is "single boat" salmon, meaning they have a fisherman who takes his boat out every day and catches fresh salmon just for them!
Argosy Cruises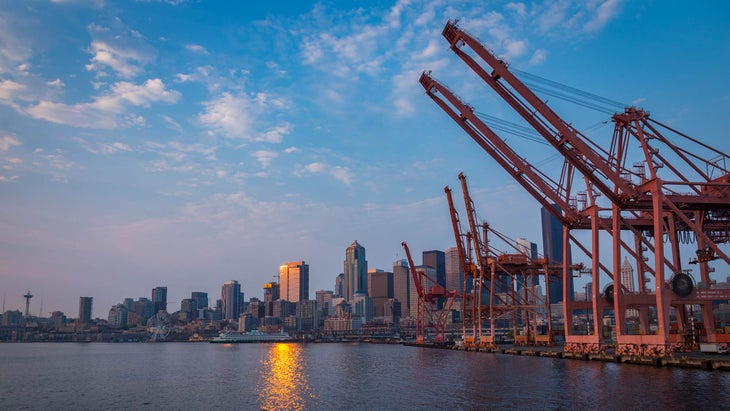 Sometimes it's hard to know which "touristy" activities in any given place are worth the hype, the crowds, and the price. We struck tourist gold with an Argosy Cruises harbor tour of the Puget Sound. A not-nearly-long-enough one-hour cruise with a guided tour of Seattle and the surrounding areas was a great way to get a new perspective of a city surrounded by water. Pro tip: I highly recommend reserving a cruise around sunset. The light and view are amazing!
Made in Nature
A big thanks to Made In Nature for meeting us all way out in Seattle to take some yoga and introduce us to their incredible lineup of healthy Super Snacks! I have to admit I'm a little addicted to their Choco Crunch Figgy Pops. Organic and non-GMO, these tasty little energy balls are made with figs, dates, power seeds, coconut, and cacao. Thankfully, Rosie is there to make sure I only eat one package at a time!
Gasworks Park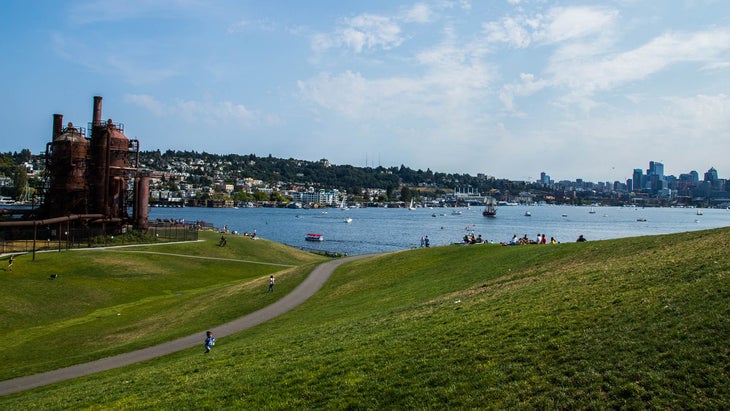 Jutting out from the north shore of Lake Union, Gasworks Park has commanding views of the entire Seattle skyline. The former site of the Seattle Gas Light Company plant, the park has been renovated to be welcoming to families, picnickers, and meditators, but still retains some of the defunct Seattle Gas Light equipment, giving it a friendly yet industrial chic feeling. Pro tip: The picnic areas are reservable.
Chihuly Garden and Glass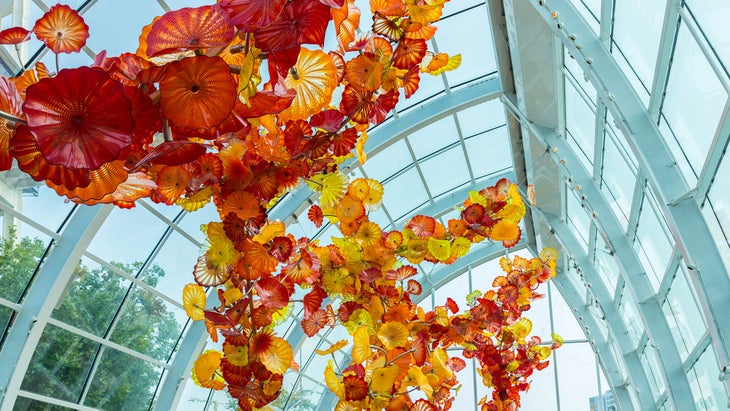 World-renowned glass artist Dale Chihuly has close ties to Seattle and the Pacific Northwest. Born and raised in the Tacoma area, Chihuly attended school at the University of Washington to study interior design before stumbling upon glass-blowing as a hobby. After studying in Venice with glass-blowing masters, he took what he learned and built upon those skills while creating art back home in Washington. Chihuly Garden and Glass features an absolutely incredible array of his work in the permanent collection. Almost alien-like, his work cannot be fully expressed in pictures and must be experienced. Pro tip: Save a few bucks by buying a ticket to the famed Seattle Space Needle and the Chihuly exhibit together.