A Parents' Guide to Yoga Books + Games for Kids
Want calm kids? Make yoga more fun.
Heading out the door? Read this article on the new Outside+ app available now on iOS devices for members! Download the app.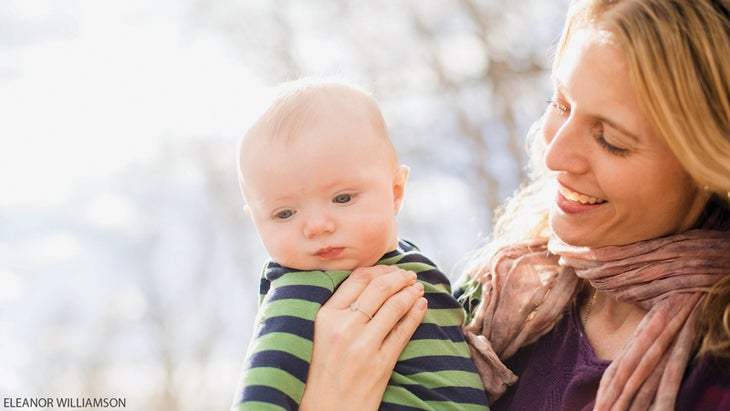 Of course you want to share your love of yoga with the little ones in your life. After all, yoga improves flexibility, strength, and body awareness—and even calms kids down. Luckily, it's easy to find books and DVDs to help parents inspire a budding yogi. Here are a few of our favorites.
If you're looking for something that introduces simple yoga sequences and entertains toddlers, check out the Little Yoga series by Rebecca Whitford and Martina Selway. Little Yoga: A Toddler's First Book of Yoga and Sleepy Little Yoga: A Toddler's Sleepy Book of Yoga both contain fun, colorful illustrations that invite children to make simple asana shapes with their bodies as they imitate bats, foxes, bunnies, porcupines, and bear cubs. (Sleepy Little Yoga makes a great bedtime book, too.) A note to supervising adults in the back of the book and an explanation of how to come into the poses contain helpful tips. The final few pages are filled with photos of children practicing the poses.
To make yoga a fun family experience, check out products from Spiraling Hearts, whose aim is to "encourage us to live with an open heart." We love the Yoga Bingo game, which joins the luck of bingo to the fun of yoga. In this version, instead of matching numbers on a grid, you try to fill your grid of yoga poses. Each time a card is drawn, the player calls out the pose name. Everyone gets to play and do the pose. There's bound to be a lot of laughter as you stretch, bend, and balance. It's a great way for parents and kids to have fun and get moving together.
Children can't help but play along with Wai Lana's Little Yogis video. In this two-volume set, the Hong Kong born yoga instructor leads her young charges through inventive poses like Playing the Flute (a Krishna-inspired balancing pose complete with gentle sound effects), Elephant (with a "trunk" swinging up, down, and side to side), and Jellylegs (think Shoulderstand with wiggles). Each pose is introduced with a sweet cartoon accompanied by a short song describing the animal the kids will soon pretend to be or the action they will do. Then Wai Lana and her crew of about nine youngsters, aged three to eight, demonstrate the poses along a brilliant stretch of white sand and turquoise water. The tunes are catchy, the instruction minimal, and the demos inspiring—who wouldn't want to join a bunch of cute and happy kids doing yoga on the beach?
For bigger kids who are interested in Hindu folklore, Bear Cub Books has a collection of titles that includes Karna: The Greatest Archer in the World, Hanuman's Journey to the Medicine Mountain, and How Ganesh Got His Elephant Head. Written by Vatsala Sperling, who heard the stories from her mother when she was a young girl in India, they bring to life the dynamic myths of Parvati and Shiva, Ram, Hanuman, and Karna. Little ones might enjoy hearing the tales and looking at the pictures, as each page has a captivating illustration by Sandeep Johari. And older kids will enjoy reading the richly symbolic and meaningful stories for themselves.