The 10 Best Cookbooks of 2013
The best cookbooks with recipes for healthy living and eating—these must-reads make healthy living not only accessible but absolutely scrumptious.
Heading out the door? Read this article on the new Outside+ app available now on iOS devices for members! Download the app.

This year saw a new stack of cookbooks with recipes for healthy living and eating, and we can't get enough! To narrow down the great selection, browse through our list of the 10 must-haves. From grandma's favorites to celebrity-approved cuisine, these authors make healthy living not only accessible but absolutely scrumptious.
The French Market Cookbook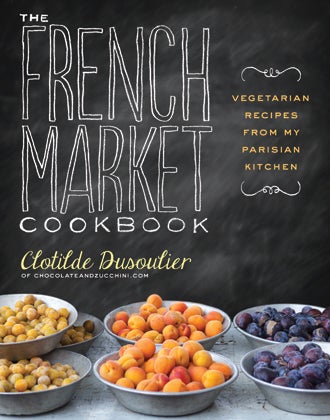 (Written By Clotilde Dusoulier)
Light, healthy French food might sound like a culinary unicorn, but this Parisian author says it's happening, thanks to a new class of French chefs who dig their own gardens and cook from seed to table. You'd expect Dusoulier to pile on the fromage in her meatless recipes, but instead recipes include spiced carrots puréed with almond milk, Portobello mushroom caps filled with aromatics and plums, and a rustic méture bread rich with pumpkin and walnuts.
Giada's Feel Good Foods
(Written By Giada De Laurentiis)
Part cookbook, part lifestyle manual, the Giada De Laurentiis' latest cookbook brings to light how food, yoga, and self-care practices work together to keep the busy Food Network star in balance and in good health. Snacks, juices, sides, mains, and desserts are all covered in 120 recipes that mirror the Italian cooking she's known for but with lighter influences.
Try her recipe for sweet and crunchy Apple Crisps.
Gluten-Free and Vegan Pie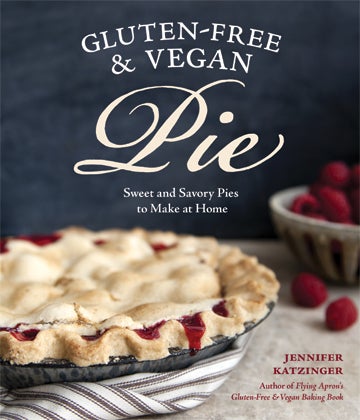 (Written By Jennifer Katzinger)
Owner of Seattle's popular vegan, gluten-free bakery, Flying Apron, Jennifer Katzinger has her eye on pie this year. "While other desserts are perennial," she writes, "pie expresses the changing of the seasons." It's all about healthy choices, she says, like using refined coconut oil, which has a clean taste that won't compete with her yummy fillings. Combine her simple formula for handheld pies with one of her fillings (stewed Turkish apricots!), or make your favorite pie with her crust recipe, and see if anyone notices the difference.
The Heart of the Plate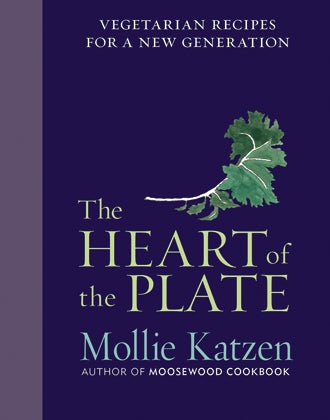 (Written By Mollie Katzen)
The Moosewood Cookbook author admits that her first recipes (published in the '70s) were packed with starches, butter, and eggs. But Katzen's newest book represents her matured understanding of making humble garden vegetables the main event and exciting any palate through seasoning, measured heating, and timing. With recipes like a puffy popover full of mushrooms, the book is a lesson in creative cooking, setting aside ideas of what meals should be in favor of playful combinations of vegetables that work in harmony.
It's All Good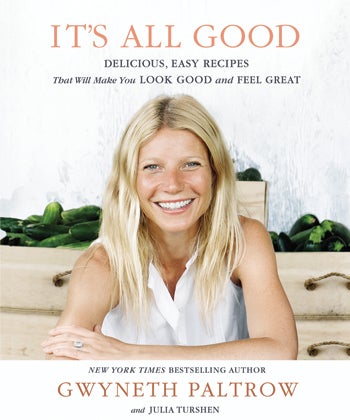 (Written By Gwyneth Paltrow)
After multiple diet attempts, Academy Award-winning actress Gwyneth Paltrow found a food philosophy that supports her yoga practice and busy work life. But don't mistake her second book for a diet guide. Instead, these are simply the recipes that Paltrow uses to feed herself and her family. It just so happens that the dishes—such as an arugula salad with roasted beets, squash, and shallots dressed in a mustardy apple cider vinaigrette or black rice with fresh coconut—are healthy and appealing for the rest of us too.
The Longevity Kitchen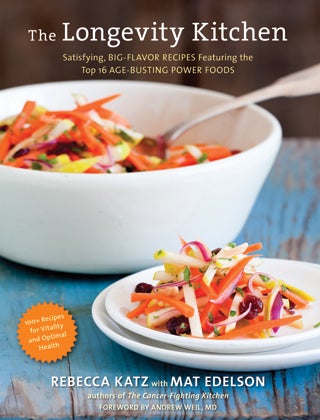 (Written By Rebecca Katz & Mat Edelson)
Recent studies on populations that live long, healthy lives served as a roadmap for chef and nutritionist Katz, bringing her to the kitchens of Okinawan, Greek, and Swedish grandmothers. Her book is filled with the nonnas' old-world kitchen techniques and recipes that have long been used to cure the ailing, with the addition of Katz's modern touches. In a comforting bento box soup, for example, Katz kicks up the traditional ingredients thought to boost immunity by infusing green tea into the miso broth. Grandma would be proud.
The New Persian Kitchen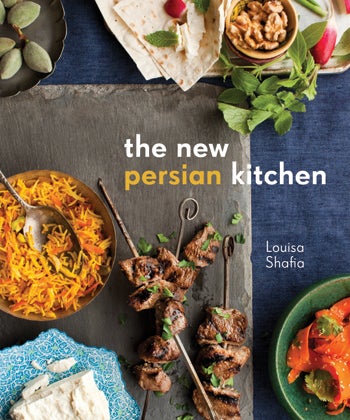 (Written By Louisa Shafia)
While researching her Iranian heritage and culture, Shafia discovered that in Persian cooking, there are energetically hot foods and cold foods—similar to yoga's sister science, Ayurveda. The two traditions also emphasize fresh, in-season produce. Influenced by this idea, her cookbook features whole grains, lots of vegetarian options, and tempeh.
Try her recipe for delicious Chocolate Bark.
Plum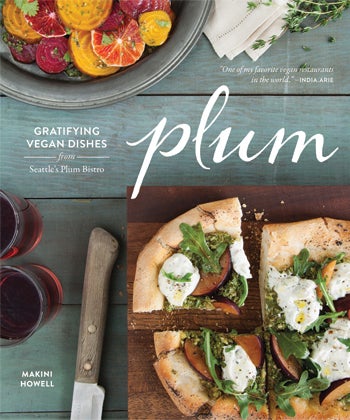 (Written By Makini Howell)
Chef Howell grew up vegan, but most of her recipes don't depend on tofu to make them satisfying. At Seattle's trendy vegan restaurant and bar spot Plum Bistro, her modern take on Pacific Northwest food is shaped by the grill and made-from-scratch pastas to be shared. The dishes range from everyday fare to fine-dining foams, making this a book to take curious cooks to the next level.
Vedge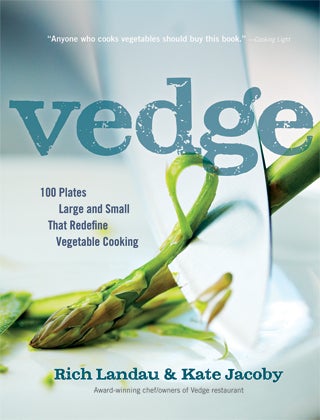 (Written By Rich Landau and Kate Jacoby)
The Philadelphia restaurant Vedgeis of the moment, with its small plates and fusion of Southern, Korean, Southeast Asian, Japanese, and Turkish cooking. The chefs and owners have translated their recipes for home cooks who want to "make themselves and their world healthier" with innovative dishes like celery-root fritters in a tarragon remoulade or Tokyo turnips with falafel crumbs and a sesame cream.
Vegetable Literacy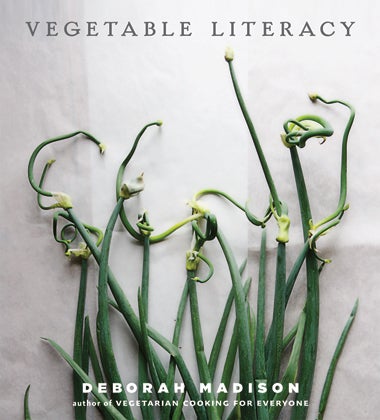 (Written By Deborah Madison)
This new classic, a must for food and gardening enthusiasts, is organized by vegetable families. Their members, Madison reasons, share characteristics and so can be used interchangeably in her recipes. It's also a lesson in flavor pairings: If dill, chervil, cumin, anise, caraway, and carrots are all in the Apiaceae family, it stands to reason that they'll come together nicely on the plate and palate.
Try her recipe for Winter Carrots.