Brooke Hamblet on Working with Drug + Alcohol Abuse Patients
Brooke Hamblet, the daughter of an alcoholic brings hope and recovery to those facing addiction.
Heading out the door? Read this article on the new Outside+ app available now on iOS devices for members! Download the app.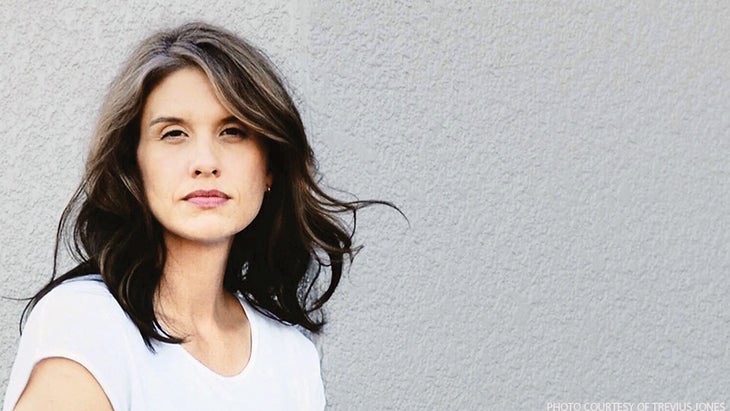 The daughter of an alcoholic brings hope and recovery to those facing addiction.
"I don't operate from scarcity," says Brooke Hamblet. "I'm the type of person who goes, 'What if we did this? Or this?' My ideas never stop." That big-picture attitude has led Hamblet, whose own childhood was deeply impacted by her mother's alcoholism and drug addiction, to launch the nonprofit Blue Butterfly Foundation, which has taught yoga to more than 35,000 clients in Fort Worth, Texas–area addiction centers, crisis-respite units (inpatient facilities for people in recovery), community centers, and mental-health clinics.
See alsoVideo: How Turning Point's Yoga Program Helps People Suffering from Addiction
Yoga Journal: How did yoga influence your work with addicts?
Brooke Hamblet: I had spent so much time being angry at my mother, and thinking about how sad my childhood was. Even though my mother was often home, she was drunk and unavailable. Later, she became a prescription-drug addict. My dad was working, so I had to take care of myself in a lot of ways. My training in Baptiste Yoga taught me that I could learn from what I'd experienced and make something amazing out of my life circumstances. I started to access a deeper level of compassion, not only for my mom but for others struggling with addiction. A fellow teacher at my studio, Indigo Yoga, in Fort Worth, called up the Pine Street Rehabilitation Center, which specializes in addiction treatment, and asked if we could come in and teach yoga to patients. At Pine Street, I started to understand addicts' struggles instead of judging them. My mom died of alcoholism-related organ failure in 2011. I can no longer try to help her, but I can help someone else.
YJ: You're a mom to two boys, 12 and 8. How does yoga affect your parenting?
BH: It's super important. In yoga, we learn that we can't take an action—whether it's changing our alignment or taking a breath—until we are present. So when my boys are upset, I stop and remind myself that this is a real crisis for them. I get down on their level, look into their eyes, and say, "Every problem has a…" And they go: "Solution." I want them to learn how to be present and to understand that everything's manageable.
See also 5 Yoga Teachers Who Overcame Addiction
YJ: What is your personal mantra?
BH: It's something I say multiple times a day: "I am your hands and your feet, your voice and your spirit. I am your humble servant. Allow me to be a messenger of peace and an instrument of love." I say it because I don't believe that any of the work I do is my own doing. I'm a messenger—
I truly believe that.