5 Yoga Practices to Invite In Transformation
Old patterns can feel impossible to escape, but with practice, you can make a shift. Even a couple minutes of these techniques from yoga teacher Tatiana Forero Puerta can help to calm your sympathetic nervous system (associated with the "fight, flight, or freeze" response) and activate your parasympathetic nervous system ("rest and digest"), making transformation more possible.
Heading out the door? Read this article on the new Outside+ app available now on iOS devices for members! Download the app.
1. Tapping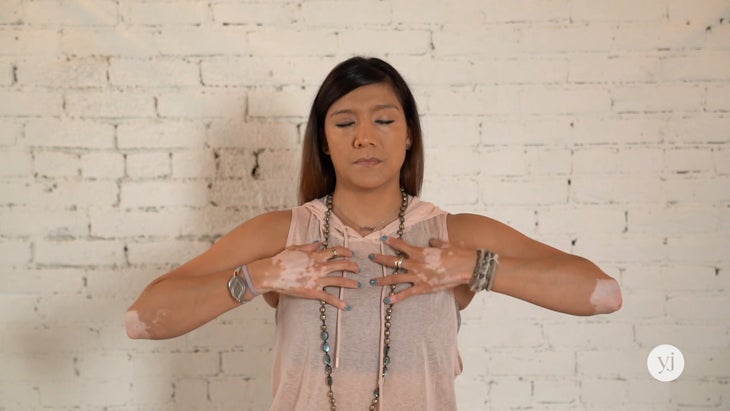 Start by tapping the area beneath your collarbones with your fingertips. Do this for 1-2 minutes, as you take slow, deep breaths. You may want to close your eyes and begin to draw attention inward. Next, move to whatever part of your body is asking for attention. Leaving the realm of thought and moving into the realm of sensation helps us notice what emotions, including sadness, feel like in our bodies. It might be an anvil in your stomach or a firestorm in your head says Forero Puerta. "If you can notice it," she says, "You can befriend it."
2. Compassion practice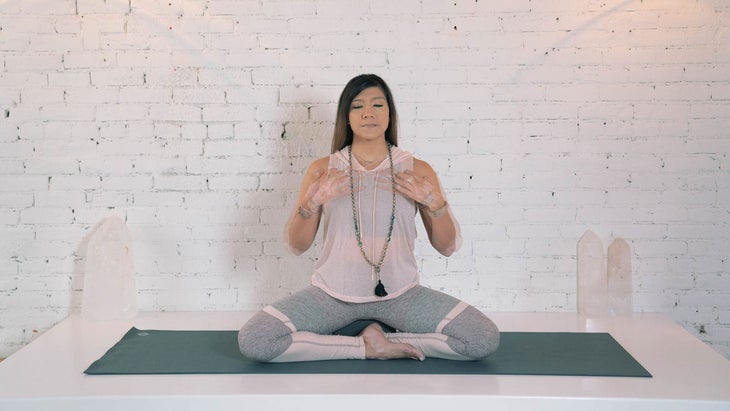 When something comes your way and you feel bad or as though you failed, take a moment and practice tapping. This time, pay attention to the sensation but also say, I love and accept myself, I am open to seeing how this situation is helping me grow, or how is this a win? This practice calls on your brain's executive system and helps open it up to a transformative mindset.
See also A Guided Meditation to Connect with Your Core Self
3. Box breathing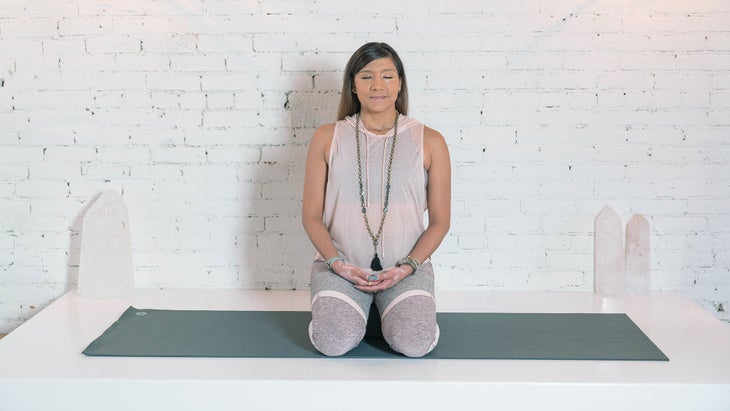 Inhale for a count of 4, hold for 4, exhale for 4, and hold for 4. Start with 10 reps, or set a timer. As you practice, you'll be able to increase your count and reps. If your mind wanders, try adding one more count to your exhale. If you're inhaling and holding for 4, exhale instead for 5. This pranayama takes concentration and helps slow the mind.
See also How to Practice Sama Vritti Pranayama (Box Breathing)
4. Shaking
Stand and close your eyes if it feels safe, or soften your gaze, relaxing your eyelids. Forero Puerta starts her workshops with a shaking practice, which she leads to the beat of up-tempo, rhythmic music. Wiggle all of your fingers, rotate your wrists, and raise and drop your shoulders. Shake your arms and legs. Start jumping and continue for the length of a song while tapping (head, collarbone, or another area) to invite more sensation to various parts of your body.
5. Restorative poses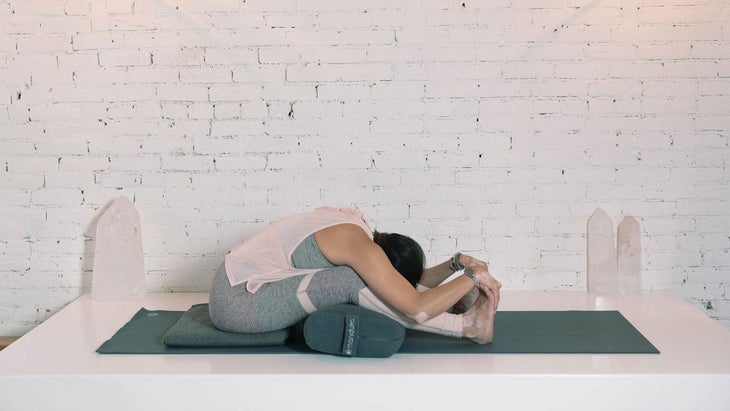 These three poses help calm your nervous system: A Paschimottanasana (Seated Forward Bend) with a bolster underneath your knees.
See also 3 Ways to Modify Paschimottanasana
5. Restorative poses
B Viparita Karani (Legs-Up-the-Wall Pose) with your pelvis propped on a bolster.
See also Legs-Up-the-Wall Pose
5. Restorative poses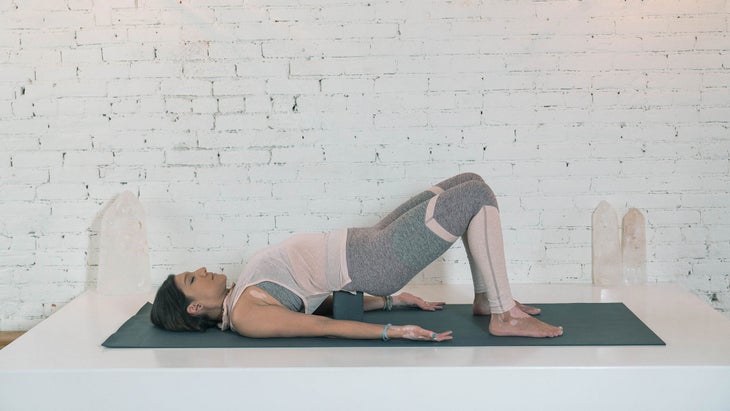 C Setu Bandha Sarvangasana (Bridge Pose) supported by a block.
Try staying in each position for as many breaths as years you are old. Stillness can be uncomfortable, particularly when we're working through something challenging. Often the version of ourselves we're working to heal and transform is younger. In those cases, to focus your mind and acknowledge your younger self, stay in that position for as many breaths as the age you were when the trauma occurred.
See also Bridge Pose
Watch it
For the tapping practice, go here. To follow the shaking practice on video, go to yogajournal.com/shaking.