The Art of Studentship and Yoga Mentorship
Want to really evolve your practice, whether you're a student or a teacher? Here's the secret, says Elena Brower and Amy Ippoliti.
Heading out the door? Read this article on the new Outside+ app available now on iOS devices for members! Download the app.
Elena Brower and Amy Ippoliti first met when they were young yoga students studying to become teachers themselves. Now, they're leading and mentoring the next generation of students and teachers. We caught up with the yoginis as they sat in Brower's New York City living room to talk about lineage, mentorship, and what they agree is the key to strong leadership: studentship.
Elena Brower answers her mobile phone excitedly when I call. Sure, the busy New York City–based yoga teacher, life coach, and businesswoman is eager to talk about topics she's passionate about—leadership, mentorship, and studentship—but she seems downright thrilled to announce on speakerphone that her dear friend, Amy Ippoliti, a Boulder, Colorado–based yoga teacher, is sitting right next to her.
See also A Yoga Sequence for Insight with Elena Brower
Brower and Ippoliti go back 20 years, when they met as students of Cyndi Lee. Both would go on to study with John Friend, the founder of Anusara Yoga whose school crumbled in 2012 after allegations of unethical and illegal behavior. (They each turned in their Anusara certifications soon thereafter.) The pair leaned on each other after publicly denouncing their teacher's behavior and as they figured out how to keep their lineage in mind while they struck out on their own.
"I saw it as an opportunity for all of us to go and do what it is that we were always meant to be doing," says Brower, "which was to teach the finest of what we'd been taught and to lead by example. Even though we couldn't go forward in the paradigm we had known at that point, I think we paved new paths for ourselves, elegantly. Each of us took what resonated with us about the [Anusara] methodology and the heart space in which we were held for a long time, and we walked forward with it."
"It's true," adds Ippoliti. "We evolved the teachings by bringing what was valuable and infusing our own individual work."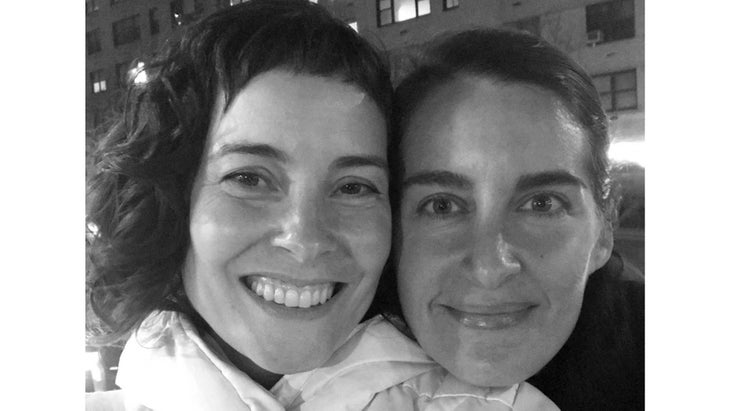 The Art of Studentship
One thing was clear to each of these yogis as they grew as teachers themselves: They were always going to remain students. "If I'm not continuously a student, I have nothing to offer as I'm teaching," says Brower. "Studentship is an inherent part of being an effective teacher. It's the backbone of what I do."
The beauty of always being a student is that it is an ever-evolving practice—one that's in stark contrast to the instant gratification to which we've grown accustomed these days, says Ippoliti. "What I find interesting about many of today's yoga students is that there's this perception that you can get all the info you need with Google or that you can become a public figure or yoga teacher simply by putting together an Instagram account and proclaiming you're an expert," she says. "But to me, studentship is a deep marinating and immersion into learning, where you are under the wings of a mentor or teacher. That kind of devotion and dedication, over time, is what you need to be a great teacher."
See also Amy Ippoliti on Finding Happiness Through Seva
Ippoliti and Brower say it feels as if they've been in an academic pursuit of sorts over the years, studying under a host of teachers and mentors. Ippoliti talks about working with religion scholar Douglas Brooks and, more recently, connecting with Judith Hanson Lasater—two mentorships, among others, which have influenced her own yoga school, 90 Monkeys, and continue to shape her teaching and personal practice.
Brower says her main yoga mentor, Rod Stryker, and Kundalini Yoga teacher Hari Kaur Khalsa are "extremely skillful, personally and professionally, and have generously shared their wisdom" with her over the years. She also mentions a number of colleagues at doTERRA, an essential-oil marketing brand she works with, who've helped her ultimately lead a team of global wellness advocates.
"You've got to get under a mama bird," says Ippoliti. "It is the way to hold a lineage in mind as you become a leader."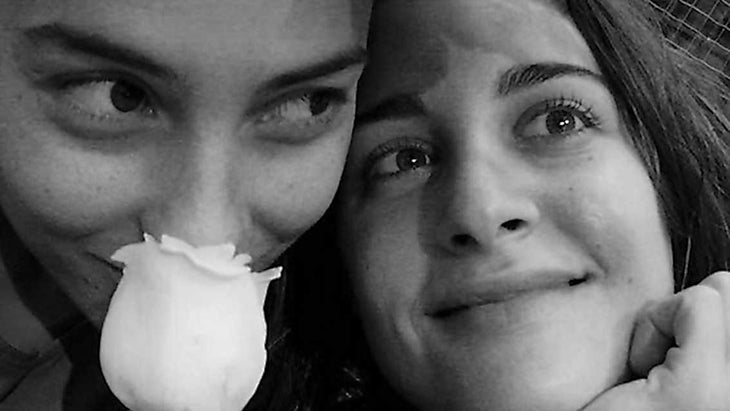 How to find a yoga mentor
So, you've found your mama bird—a teacher or mentor from whom you want to learn. Where do you go from there?
You simply stay close, says Ippoliti. "Not in a creepy way," she says, chuckling. "But in a way that conveys that you're just going to be around, learning."
"You know what's cool?" adds Brower. "There are a few people in my life who've done that—they've hung around—and those people have become accomplished teachers. Their studentship has helped them advance their own work and teaching."
See also 10 Best Yoga and Meditation Books, According to 10 Top Yoga and Meditation Teachers
Brower adds that setting up a clear agreement between a mentor and mentee can be especially helpful. "When you're asking someone if she'll be a mentor to you, it's critical to value her time," she says. And whatever you do, show the person you'd like to be your mentor that you're willing to do the work. "Very often, people ask if I will be their mentor, and I say, 'OK, watch this video first or do this reading,' and then many don't come back to me," she says. "If you'd like to be mentored, you have to make a commitment. And if you're not willing to put in study time, I'm less likely to devote my own. That said, if you do make the commitment and dedicate yourself to your own learning, I'm happy to gently provide guidance."
Brower says watching and helping other women grow their sense of what's possible has been one of the greatest privileges of being a mentor. Ippoliti chimes in with eager agreement: "To me, it's the most fulfilling thing in the world when a student comes forward and says, 'I'm serious. I want to learn from you.' Because when I know that student is serious, I also know she will ultimately help others at a level that is far more profound."
The two friends, now in their 40s, start talking about their biggest hopes for the next batch of teachers—the 20-somethings who will become the next leaders of our community. "My hope is that they have the courage to bring meaning to their yoga classes," says Ippoliti. "Sure, you can teach a class that helps students simply go through the motions, telling them to inhale and do this; exhale, do that. But yoga is more than that. It's a practice, not an activity. It's a means of inspiring people's lives off the mat, and to ultimately help people feel better about themselves. I hope our next generation of teachers doesn't gloss over all of that—that they have the courage to make the practice meaningful."
See also How to Talk About Tough Stuff in Your Yoga Classes
The way to be a leader is clear, says Brower, and it's intricately associated with your willingness to be a student. "The best leaders are the most humble and the most willing to learn and be corrected and guided," she says. "So, sit yourself at the feet of your own teachers, even if they're not physically there. Sit there in energy and in heart. Sit there daily, and in a way, serve them, too. If you do all of this, abundance will flow."