The Power of Self-Inquiry for Uncovering the Real You
New year, REAL you. If you're ready to embrace authenticity this year, self-inquiry is a powerful place to start. Yoga teacher Tracee Stanley shows us how.
Heading out the door? Read this article on the new Outside+ app available now on iOS devices for members! Download the app.
Let me ask you to consider whether there is a chasm between who you truly are at your essence and how you are actually living your life. Not sure? You may need a practice that guides you toward introspection and discernment—one that clears the way for understanding the truth of who you are and who you are not. I know I do, daily. This kind of self-knowledge allows you to let go of old stories, other people's opinions of who you should be, and begin to rest fully into who you are.
But WHO ARE YOU? That is the big question.
What Is Self-Inquiry Practice?
Just as an attentive asana practice acquaints you with the intricacies your physical body, the practice of self-inquiry (vichara) powerfully delves into the nature of the self. Originating with the wisdom of Vedanta, the dominant philosophy of Hinduism, self-inquiry is illuminated in the sacred text The Yoga Vashista. It is the practice of having an internal dialogue with yourself and the process of inquiring into your true nature. Self-study (svadhyaya) is the related process of examining your behaviors, habits, and patterns so that you can cultivate self-awareness.
An efficient yoga practice helps you amplify the resilience and grace it takes to fiercely move toward what serves you and away from what and whom does not. Self-inquiry and self-study practices are key pieces to uplevel your discernment and help to develop the higher aspects of your mind by connecting you with your internal GPS. They teach you to trust yourself.
The more you look within for the answers and make shifts guided by the inner wisdom that self-inquiry practice nurtures, the smaller that gap between who you are and how you are living becomes. Ask yourself: "Does the quality of my life currently reflect my fullest potential?" What needs to change?" Just by contemplating and answering the the question you may have made the gap a little smaller.
If your self-inquiry practice takes the form of something closer to self-study, don't worry. Both are valuable, and there can often be a lot to unpack in modern life before you feel that you have the spaciousness for deeper practices. The consistent practice of self-inquiry, self-study, and intention-setting can help you deconstruct negative habits and limiting beliefs. They can get you out of a rut. As you cultivate more inner wisdom, your self-compassion will grow and your relationship with others will shift. Your life will be informed with a quality of knowing that comes from deep with within—your inner teacher. That is being truly empowered. If you are ready to activate positive transformation in 2018, this is the practice to add to your toolbox.
See also Discover Your True Nature: Self-Inquiry Meditation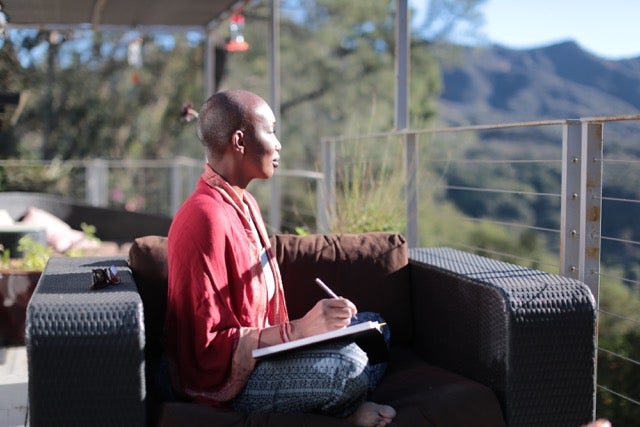 A Couple of Challenges to Anticipate with Self-Inquiry Practice
Know that reaping all the rewards of connecting to your true self doesn't happen without some challenges. If you're human…you will likely face:
1. Resistance
One of the biggest pitfalls to look out for when you commit to a self-inquiry practice is resistance. Some of what comes up may be painful and hard to look at. In fact you might bump up against something that you have been avoiding your whole life. If you try to ignore what is coming up, you will be stuck in a cycle that leads you right back to where you started. (Think Groundhog Day.) Keep in mind that it is an act of radical self-love to connect with a therapist or counselor if you begin to feel overwhelmed. Resistance will come in many forms, distracting you from moving forward—social media, the news, gossip, shopping, unnecessary eating, binge watching Game of Thrones. The upside is that resistance gives you the opportunity to tune in to yourself and ask the potent questions that have the ability to transform you: "How do I behave when I feel uncomfortable?" "What behaviors do I engage in to avoid feeling pain?" "Am I ready to change?"
2. Discipline
Procrastination is another form of resistance. So you might need an ally to help you. Set a period of time that you are willing to commit to for your self-inquiry practice—21 or 40 days is ideal for changing the neural pathways in the brain. Now find a buddy to commit with you. Together you can inspire each other to stay on point. Discuss the insights that you have gained with each other and commit to being authentic and transparent.
See also Feeling Stuck? Try Self-Inquiry for Resistance
How to Get Started Practicing Self-Inquiry
Knowing which questions to ask yourself can be a challenge, so finding a set of oracle cards or a journal with prompts is a good start to get you comfortable with the practice. We've included a set of 7 self-inquiry questions that you can try for the next week to get started. Make yourself a cup of tea and make it your daily morning or evening practice. If you are already practicing asana or meditation regularly, consider adding another 10 minutes to your routine for self-inquiry and self-study.
Step 1:
Set your sankalpa (resolve or intention) for the practice. It might be something like this "I commit to knowing my true nature. To seeing who I am at my essence; beyond my possessions, my successes, my failures, beyond name and form. May my truth be illuminated."
Step 2:
Tune in to your breath for 2 minutes. Let the chest become still, the belly soft. Feel the breath in the abdomen. Feel the belly rise and fall. Just notice the rise and fall of the breath. Feel a sense of peace and calm.
Step 3:
Once you feel more still, choose a question or prompt below. Take a deep breath as you let the answer come from deep within and then begin to write whatever comes to mind, just stream of consciousness. Let it flow—get it all out on the page. Enjoy this process of getting to know yourself.
Day 1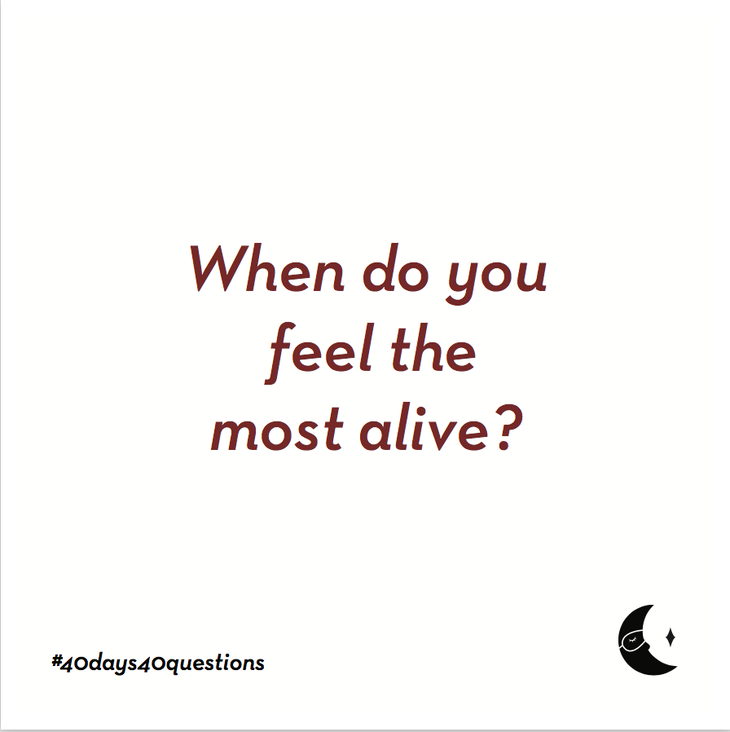 See also Sally Kempton's Simple Self-Inquiry Meditation
Day 2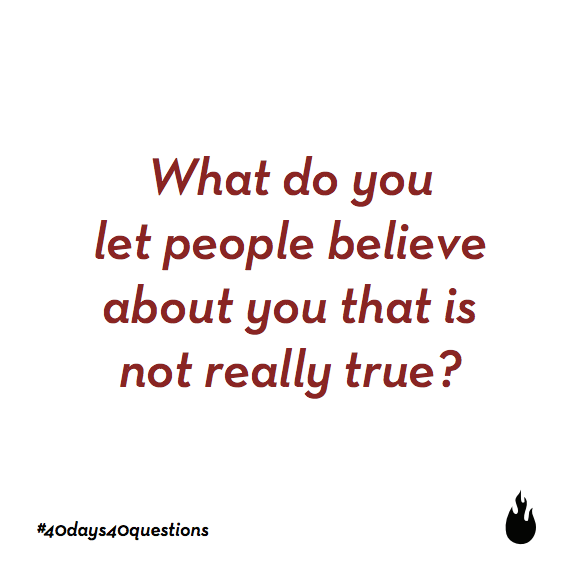 See also Stop Quieting the Mind and Start Questioning It: The Practice of Inquiry
Day 3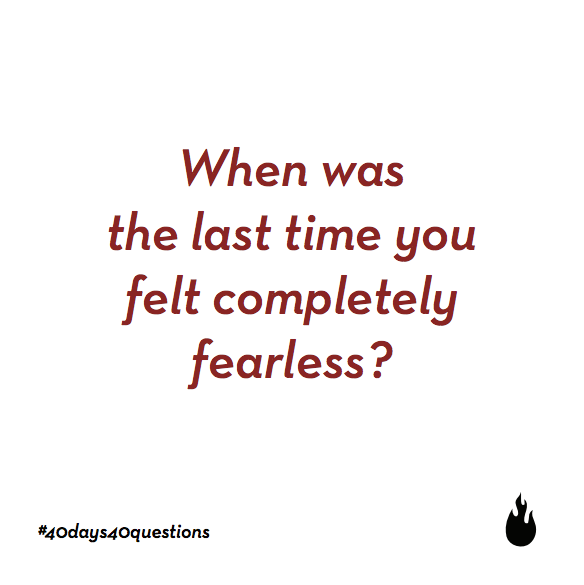 See also Who Am I? Use The Enneagram With Yoga To Find Your Answer
Day 4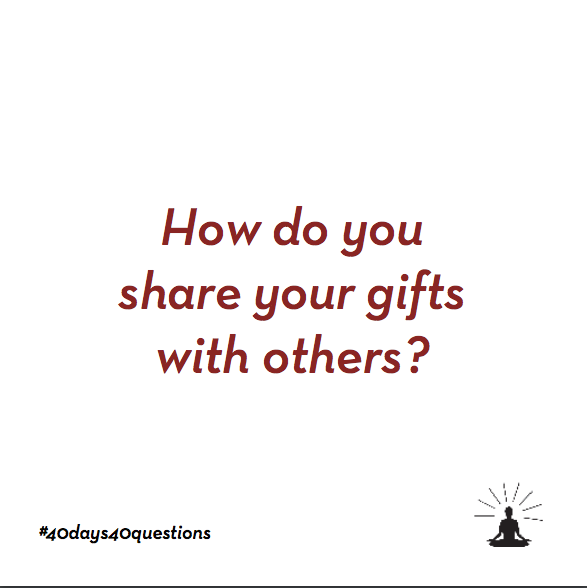 See also Find Your Purpose Using Shraddha + Dharma
Day 5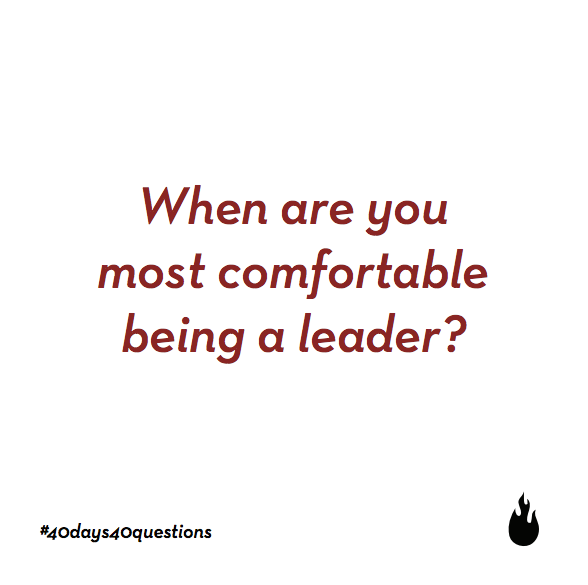 See also Self-Inquiry Meditation
Day 6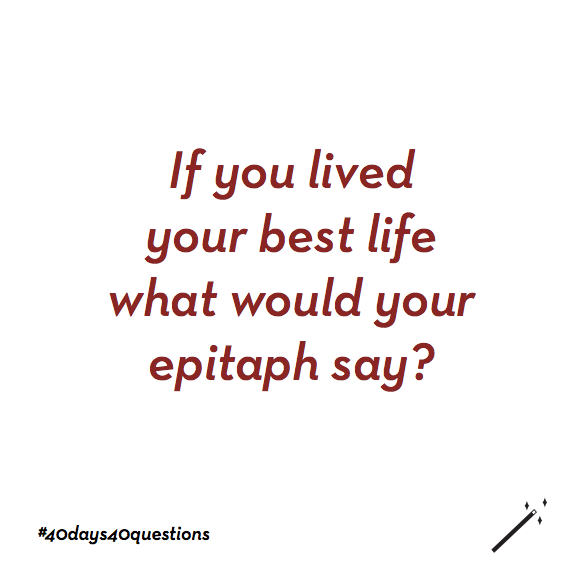 See also What Your Asana Practice Can Tell You About Your Life
Day 7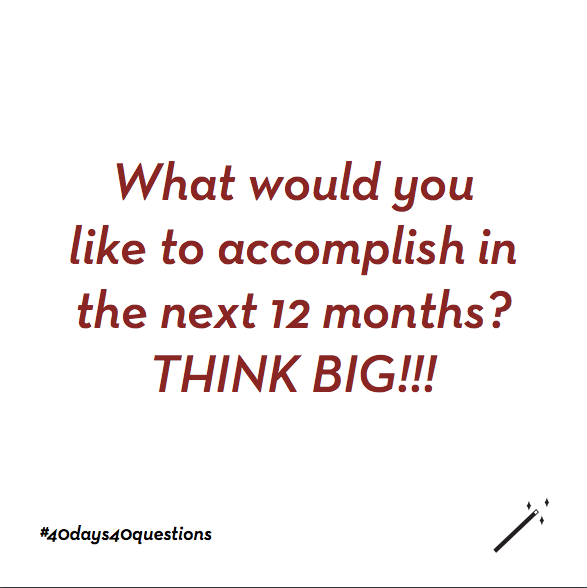 See also 6 Goal-Setting Tips for the Entrepreneurial Yogi
About Our Expert
Tracee Stanley was initiated by her teacher and ParaYoga founder Yogarupa Rod Stryker into the lineage of Sri Vidya in 2001. She teaches self-empowerment focusing on Yoga Nidra, self-study, Sankalpa, and Bhakti. She is the creatrix of the Empowered Life Activation Kit, which includes a set of 72 self-inquiry oracle cards and 7 guided meditations, and Empowered Wakeup – A 21-day Meditation and Self-Inquiry Journey. Learn more at empoweredlife.yoga