4 Ways to Deepen Your Concentration and Improve Your Focus
Wrangle your attention span and increase productivity with these tips for improved concentration
Heading out the door? Read this article on the new Outside+ app available now on iOS devices for members! Download the app.
With so much stimuli these days making our brains as itchy as our fingers—an endless supply of silly puppy videos to scroll, a constant serenade of pings and dings—even yogis can find it difficult to pay attention to one task for very long. But learning to focus isn't just for your boss's benefit. Sure, your productivity will improve as you master concentration, but so will your personal relationships and, inevitably, your own happiness. Because as it turns out, happiness comes not from experiencing a greater amount of joyful events; it comes from perspective and from paying attention to what's good.
Knowing that isn't enough, however. The challenge comes in incorporating it into everyday life. New York City yogi Ashish Verma knows this well. As the general manager of the Chatwal, a historical high-end hotel in Manhattan, Verma manages countless potential distractions every day, handling the needs of his entire staff and those of his guests.
Here, Verma shares what's helped him improve his concentration and master efficiency, plus a few tools to deepen your own concentration—at work, at home, on the mat, or wherever you need it most.
See also 5 Secrets to Help You Quit Comparing Your Body to Others During Yoga Class
At Work: End the Multitasking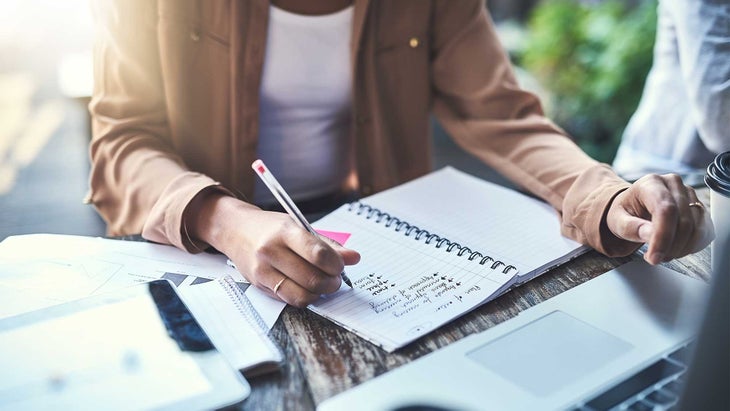 "I don't believe in multitasking," says Verma. "Your presence here and now is what makes you ultimately concentrate." Scientists agree. A study published in the Reference Librarian shows that it takes 25 minutes to refocus on the task at hand once your flow is interrupted. Instead of giving into every whim that crosses your mind ("What was the name of that restaurant last night?"), keep a notepad next to you while you're working. When a distraction comes up—the urge to Google that restaurant, for instance—write it down, then get back to work.
It's the same principle used in meditation, where you don't bat down thoughts or give into them, but rather acknowledge their presence and then allow them to pass. At the end of your workday, let yourself come back to that list. You'll be amazed at just how many of those distractions, so needy in the moment, no longer seem relevant. Add anything that needs to get done to your priority list for the next day, and let the rest go. In addition to keeping focused throughout the day, getting into the habit of jotting down distractions and then seeing how few truly require your attention will help hone your daily decision making and concentration.
See also 4 Yoga Poses for Better Focus (Hint: Try these to Cultivate Concentration!)
At Home: Bookend Your Day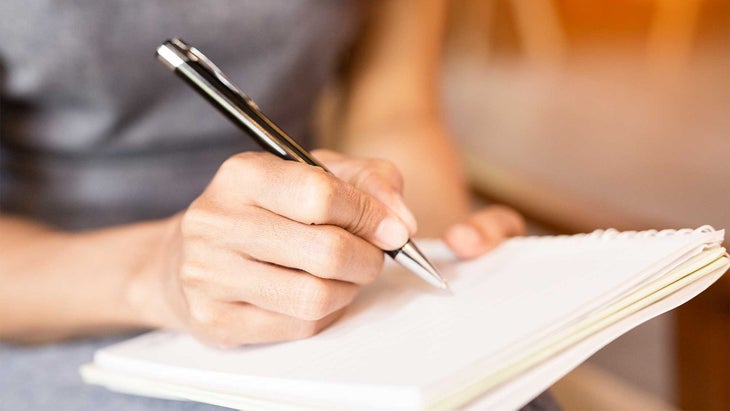 "Gather your thoughts at the beginning and end of the day" so you can create actionable to-do lists in the morning and evening, says Verma, who meditates each morning to clear his mind before he focuses on his agenda. It's like having a clean desk to work at, he says. Setting a clearly defined plan for each day leaves less room for impromptu tasks to hijack your attention and decrease your efficiency.
Set your goals for the day by spending 10 minutes with a planner or notepad of your choice. The Law of Attraction planner by Freedom Mastery is a helpful tool for organizing daily goals (and weekly rewards) and tracking habits to identify behavioral patterns so that you can make educated adjustments. With pen in hand, spend five minutes organizing your priorities (to-do list) for the following day and setting goals. Doing so will free your mind from those to-dos and alleviate anxiety before bed, because you've already outlined a road map to tackle in the morning. Use the remaining five minutes to jot down daily reflections, including your mood (which can help highlight patterns) and a list of what you're grateful for: anything from remembering to water the plants to a stranger holding the door open for you. Odds are good that doing so will result in general feel-goods, and if you're happier, you'll be more comfortable just being in the now, which, as Verma reminds, is key to good concentration.
See also 6 Ways Make Yourself a Morning Person
Wherever You Need It Most: Practice Pranayama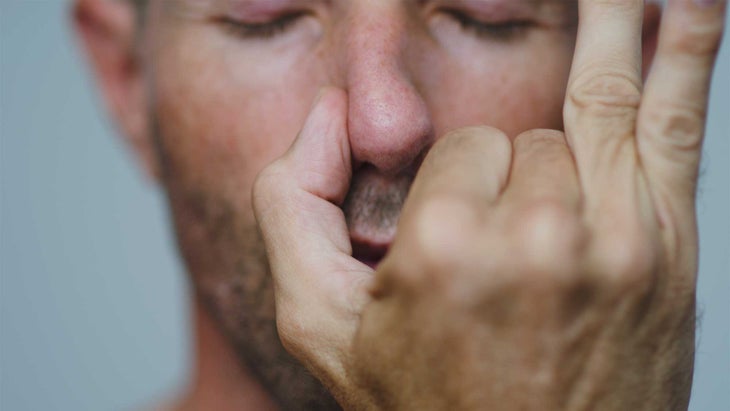 Our breath is our life force, and our life force deserves a little love. Pranayama is that love in practice: using various techniques to guide your breath. Practicing Pranayama relieves anxiety and clears your mind, but it also increases cognitive function and memory. "The school of Pranayama can clear up your mind," says Verma. "Slowing down and concentrating on your breath can help you make better decisions."
To improve concentration, try Bhramari Pranayama (Bee Breath), which transmits soft vibrations throughout your head with strategic finger placement and loud humming (like the buzz of a bee). Variations like Nadi Shodhan Pranayama (Channel-Cleaning Breath) and Sitali Pranayama (Cooling Breath) are also good introductions to bringing more intentionality to your breath while reaping the benefits of productivity.
See also The Science of Breathing
Everywhere Else: Go Old School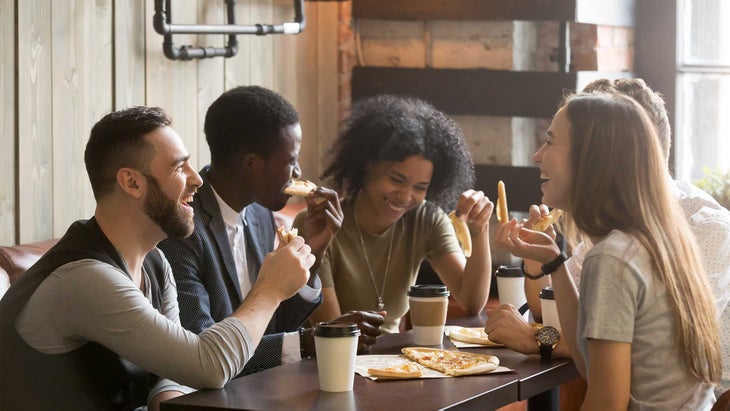 You knew it was coming: Put the phone away. Give yourself a break from the screen, whether it's your television, computer, or phone, and connect with the people around you. If you're alone, connect with yourself. Have tech-free hours. Host no-phone dinners. Challenge yourself to truly give everything you are to whomever you're with, even for just 10 minutes. Verma suggests picking up The Power of Now, the New York Times bestseller by renowned spiritual teacher Eckhart Tolle, for its strategies for staying present at any given moment, a practice that inevitably sharpens focus. Start the practice this evening: Put your phone on airplane mode, light a candle, and relish the ding-less night.
See also 16 Yoga Poses to Keep You Grounded & Present
---
About the Author
San Diego–based journalist Hannah Lott-Schwartz tells stories for National Geographic Traveler, in-flight magazines on United and Delta airlines, Sierra, and others.