The Gift of Chocolate
You can never go wrong with chocolate. Here, Lynn Alley shares favorite holiday recipes for chocolate bark.
Heading out the door? Read this article on the new Outside+ app available now on iOS devices for members! Download the app.
Most of the time, I eat healthfully. Lots of salads, fruits, veggies, legumes, and all the other things that keep us going, lean and strong. But there are occasions when I simply choose to roll off the wagon.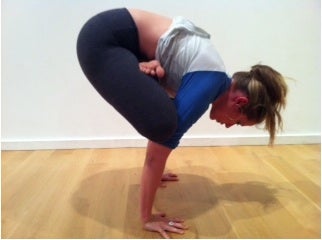 It is in honor of the season, I thought I'd offer a two such recipes for "rolling off the wagon." Chocolate bark is easy to make and perfect for holiday gift-giving. If you're concerned about adding to the holiday indulgence of sweets, you might consider packing them in an attractive basket with tangerines or tiny apples.
(And although most of us don't think of chocolate as health food, cacao was once used as such by the natives of Central America. Lou Grivetti, professor emeritus of food science at the University of California, Davis, has pointed out that cacao, due to its rich supply of antioxidants, was once used as a healthful drink in pre-Columbian cultures. Adding significant quantities of sugar is where we went awry—or at least, where chocolate became less than healthful.).
Spiced Chocolate Bark
I always buy whole spices and grind them just before using, but you can just as easily substitute already ground spices.
1 cups semisweet chocolate chips
1 teaspoon vanilla extract
½ teaspoon ground cinnamon
1/8 teaspoon ground clove
1/8 teaspoon ground allspice
¼ cup chopped walnuts
Tip: Ready a cookie sheet lined with parchment paper or a silicone baking sheet before you begin melting your chocolate.
You can melt the chocolate the traditional way, slowly in a double boiler or in a metal bowl placed over a pot of water that is kept at just below a simmer. You can also use a slow cooker. But I've found that a microwave is one of the most foolproof ways to melt chocolate. Place the chocolate in a glass measuring cup and heat for 2 minutes. The chocolate may not look melted, but if you stir it with a fork or spoon, it should be. (If not, heat it in 30-second blast until it is.)
Immediately stir in the spices and nuts, then scrape the mixture out onto your baking sheet. Set aside to harden at room temperature, up to two hours.
Peel the chocolate off the cookie sheet. (It should come off easily in one piece.) Then you can either cut it into piece with a very sharp knife, or do as I do and bang in into irregular shards.
White Chocolate Bark with Rosemary and Golden Raisins
1 pound pure white chocolate chips or chopped block chocolate
2 teaspoons vegetable oil
½ cup golden raisins
2 tablespoons finely chopped rosemary leaves
½ cup chopped walnuts or pine nuts
Prepare the same way as above, but when the chocolate melts, add in the oil and mix thoroughly.