19 Yoga Teaching Tips Senior Teachers Want to Give Newbies
We asked 19 senior teachers to share with you the kind of advice that can move you closer to their caliber of talent. You're welcome.
Heading out the door? Read this article on the new Outside+ app available now on iOS devices for members! Download the app.
Teachers, need liability insurance? As a TeachersPlus member, you can access low-cost coverage and more than a dozen valuable benefits that will build your skills and business. Enjoy a free subscription to YJ, a free profile on our national directory, exclusive webinars and content packed with advice, discounts on educational resources and gear, and more. Become a member today!
Starting your career as a yoga teacher can be exciting, humbling, and terrifying all at the same time. As you get started on your journey to find your unique niche and voice in the seemingly saturated yoga community, never stop seeking guidance from experienced teachers. To that end, we asked 19 experienced teachers to share with you the kind of advice that can move you closer to their caliber of talent (think teachers who inspire students every time they step onto the mat). You're welcome.
See also Protect Yourself with Liability Insurance for Yoga Teachers
Follow @yogajournalon Instagram for daily inspiration for teachers.
Gary Kraftsow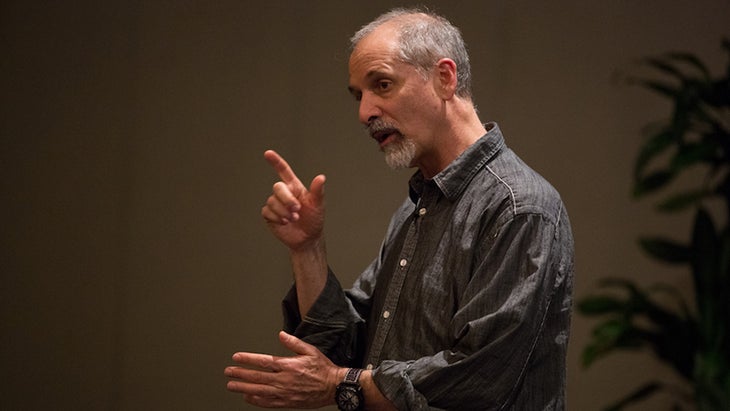 The breath is the primary tool through which you will be able to access what's actually happening in your body. It's the primary tool to activate change in your structure at a deep level, and it's the primary tool to link your conscious awareness to the process of change. So think of the breath as an internal flashlight, microscope, viewfinder, that helps you discover what's going on.
Find more from Gary Kraftsow onViniyoga.com
See also 3 Things I've Learned Doing Teacher Training With an Injury
Gina Caputo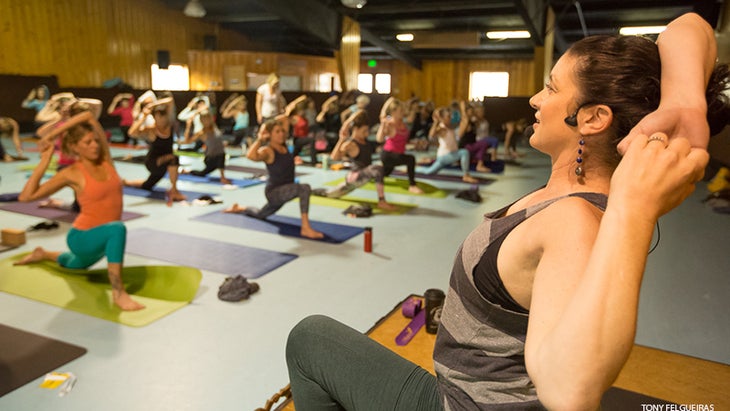 Work just as hard on transcending some of the regressive patterns of your ego as you are on advancing your asana and your knowledge. Once we accept that it is impossible for us to be everybody's yoga teacher and that there will simply be many students who don't resonate with our style and we let go of some of that deep-rooted desire to be liked and appreciated, we become more potent teachers. And not just in the transmission of yoga, but also in teaching by example. Be yourself, nobody else can do it better.
Find more from Gina Caputo on Ginacaputo.comandInstagram:@Yoginiontheloose
See alsoKathryn Budig Q+A with Yoga Teacher Gina Caputo
Rina Jakubowicz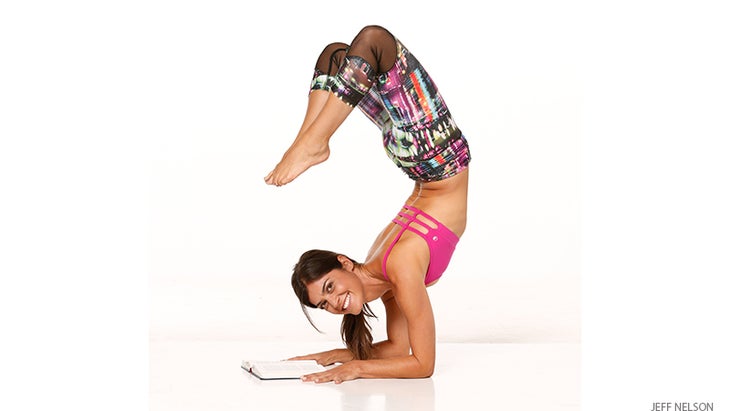 In addition to keeping yourself grounded and growing by studying the ancient teachings every single day like the Yoga Sutras, Bhagavad Gita, and Vedanta, you'll have a solid foundation from which to sprinkle in these words of wisdom during a regular asana class. Beware of parroting the clichéd yoga lingo. Instead BECOME the yoga lingo and then give your own voice to it—from your personal experience. Then your words will have weight behind them and you'll be authentic in each word that you speak. You'll inspire yourself and them daily!
Find more from Rina on rinayoga.comand Instagram:@rinayoga
See alsoRina Jakubowicz: Finding Empowerment Through Poses
Karly Treacy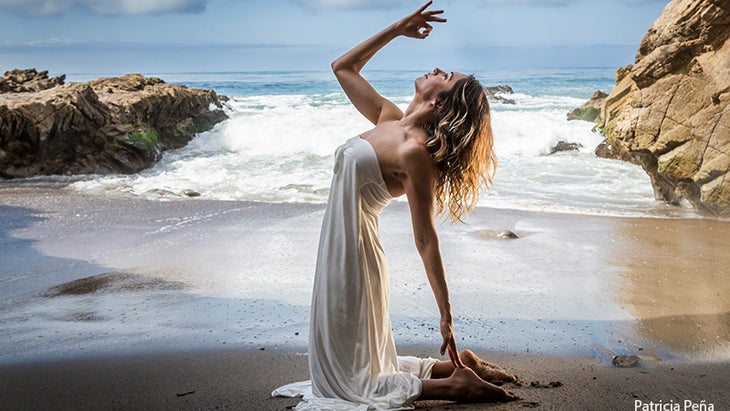 If I haven't lived it, felt it in my body and worked toward it, I do not feel like I should teach it. When I feel something viscerally, I know that it is in me and I can teach authentically. While I may not be able to get to the "full expression" of a pose, I am clear about what is and is not working. For example, I would not teach Bird of Paradise. A very popular pose, but with my lower back and SI joint injuries, it does not make sense for me to attempt it and so I will not teach it.
Find more from Karly on karlytreacy.com
See alsoPrenatal Yoga: An Imprint Flow for Strength and Space
Cyndi Lee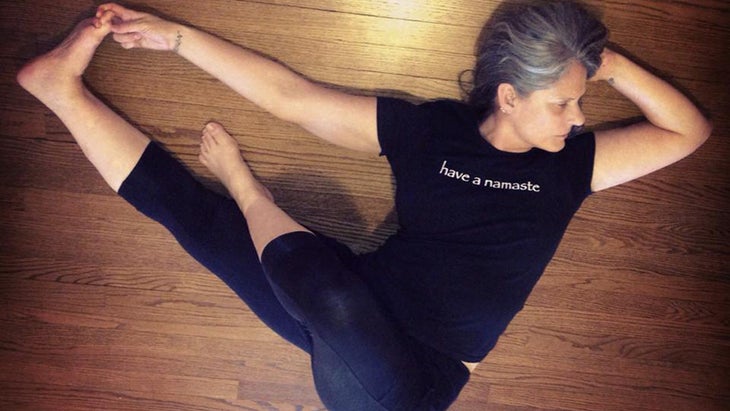 Don't teach what you know; teach what they don't know. Teaching yoga is a conversation. Begin by giving one essential instruction. Then watch your students closely. Their response will tell you what to say next, perhaps a specific alignment instruction or an invitation to open to their experience. If their alignment is clear and their energy is settled, you don't need to say a thing. Ride the rhythm of speech and non-speech. Avoid reciting every instruction you know for an asana. Instead, follow the lead of your students so that your teaching becomes a guiding conversation that points them toward the work of the pose. Make your instructions be like crumbs along a path, dropping them one at a time, allowing the students to walk the path on their own.
Find more from Cyndi on cyndilee.comand Instagram: @cyndisphere
See alsoYoga for Stress: Cyndi Lee's Top 5 Suggestions for Relief
Leslie Kaminoff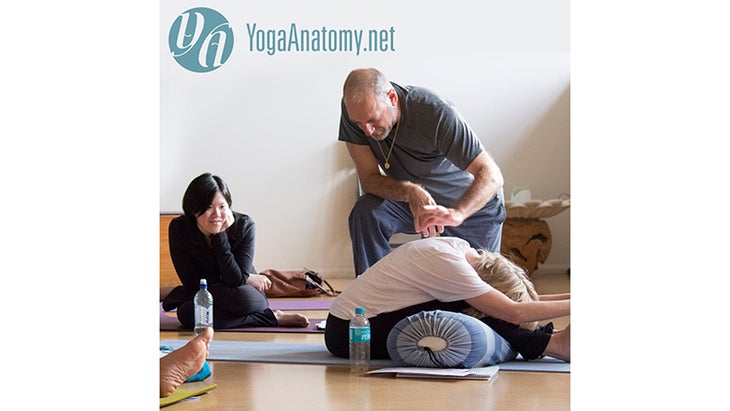 In order to truly grow as yoga educators, it is very important we never forget how difficult it is for students to deliver critical feedback. We need to use any means at our disposal to let students know we are open to hearing their criticism, not just their praise.
I sincerely believe this is the single most important principle we can embrace in order to make our classes safer and more effective.
Find more from Leslie on yogaanatomy.organdInstagram: @lkaminoff
See alsoLeslie Kaminoff: "Asanas Don't Have Alignment"
Eric Paskel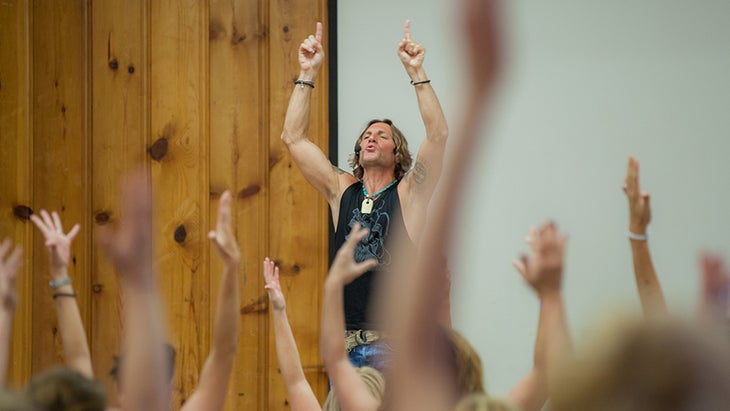 There are endless tips for teaching yoga but none and I mean none are worth a penny without this one: There is only one you, you do not need to know more than you know right now to teach a great yoga class other than that. Truly knowing your story, your experiences and your wisdom is your treasure and nothing you learn from a textbook or workshop will top that.
Find more from Eric on ericpaskel.com
See alsoEscaping Prison: Freedom Through Yoga at San Quentin
Cristi Christensen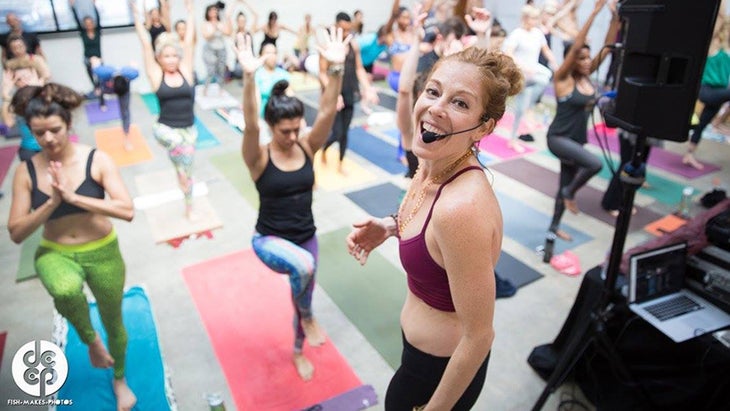 After 10 years of teaching I still get the jitters! I actually think this is a good thing as fear and excitement are two sides of the same coin. Fear is a very powerful source of energy and if we can learn to guide it in the direction of excitement we can use it as fuel!
Try this to transform your jitters:
Inhale Deeply, Exhale completely through your mouth.
On your exhalation imagine releasing the fear out through your legs, soles of your feet into the earth. Literally grounding it! Repeat 3–10 times. Then shake every part of your body vigorously for 1 minute. It will free your energy up instantly. Finish off with a few more deep breaths.
Find more from Cristi oncristichristensen.com
Sadie Nardini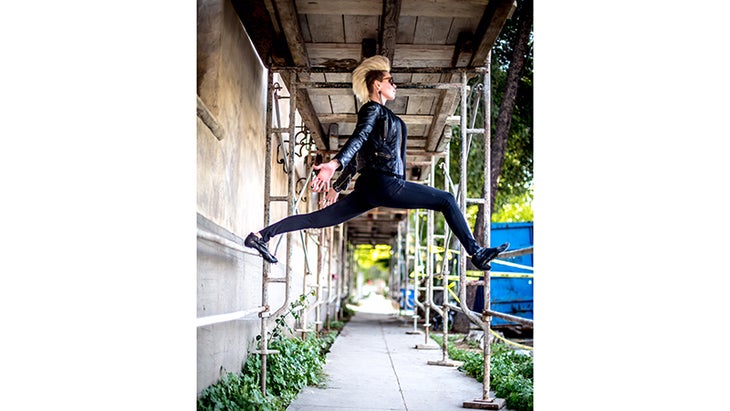 Save yourself a ton of time and energy straining to 'fit in' to the yoga world, or any world! Be who you came here to be, teach the type of classes you'd want to take, and your Tribe will be able to see you, and surround you. If you act like you think a yoga teacher or yoga practitioner 'should', because of pressure or expectations from the outside in, but you aren't rocking who you are, you will please some people, disappoint others (this will always be the case)—and you will be miserable. It's not worth it. The world, including the yoga community, needs you to stand up, stand in your satya (truth), and help to show the many faces and paths to yoga so others like you can resonate with you, and feel more supported to be themselves, too. Some people will love it, some will leave it, but you will be more self-satisfied, happy, free and deeply centered within whatever they choose. Doing you is one of the best ways to lead by example.
Find more from Sadie on sadienardini.comandInstagram:@sadienardini
See also Stoke Your Inner Warrior with Sadie Nardini's Solar Plexus Power Flow
Seane Corn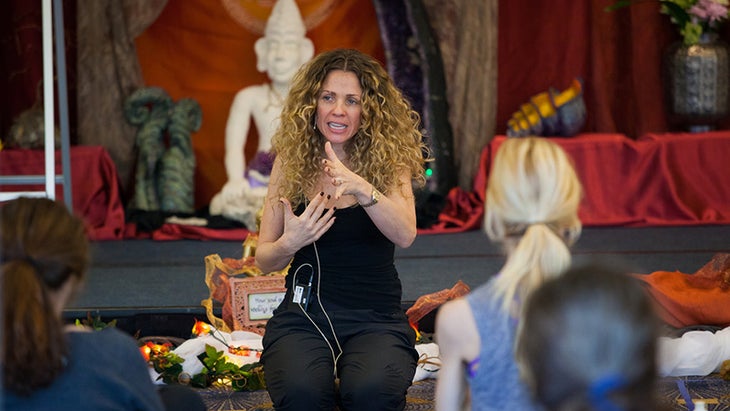 My advice for being an amazing yoga teacher is to commit fully to your own practice and inner work. The more in integrity you are to your own journey, the more authentic your message with be. If you don't connect with or believe completely in what you're saying, neither will your students. The other thing that is necessary is to learn all you can about alignment, proper sequencing and appropriate touch. No one will trust you with their soul if they can't trust you with their body.
Find more on Seane on seanecorn.comandInstagram: @seanecorn
See alsoReady, Set, Stop: How a Sabbatical Can Be a Lifesaver
Aadil Palkhivala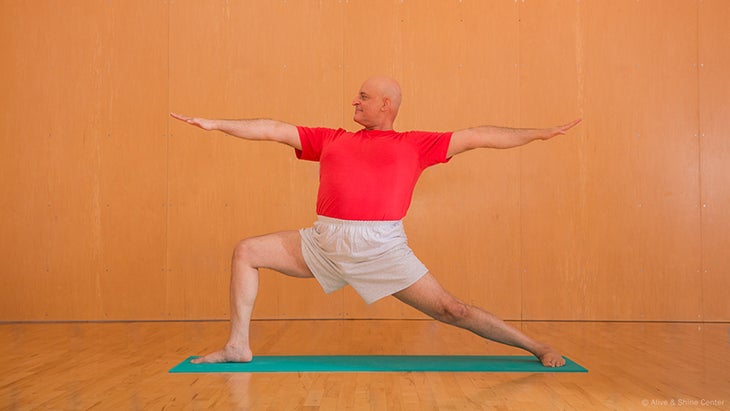 I avoid teaching Utthita Hasta Pādangusthāsana. Unless the hamstrings are extremely open it causes severe contortion in the SI joint and lower back. This pose does not open the hamstrings; it requires open hamstrings. Most hamstrings are too tight to do this pose safely. I prefer to teach Supta Pādangusthāsana because it opens hamstrings safely without damaging the SI joint/lower back. Also, great yoga teaching is balanced teaching. Include meditation and philosophy in every class you teach by sharing personal stories where you applied yoga philosophy or did meditation and solved a problem. Above all, practice with a master regularly.
Find more from Aadil on aadil.comandInstagram: @aliveandshine
See alsoRemembering B.K.S. Iyengar: Aadil Palkhivala
Sri Dharma Mittra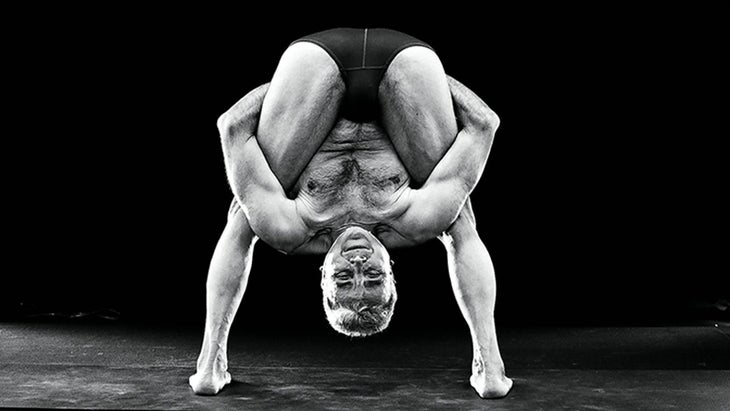 I keep Asana interesting for myself and for the students by sticking only to those that are both powerful in their effect and pleasant to hold if they are done in combination with a vegan diet.
Find more from Dharma Mittra ondharmayogacenter.comandInstagram: @dharmayoganyc
See also5 Poses to Try With a Dharma Yoga Wheel
Tara Stiles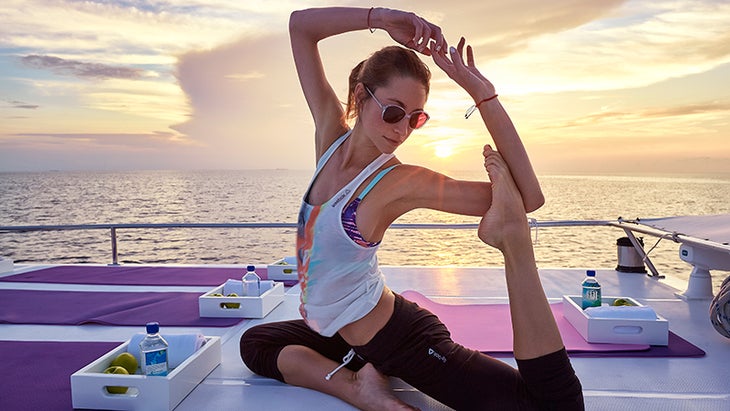 When leading, be part of the experience, rather than separate from it. If you lead people with hands on hips, a teacher above students, it creates tension and won't feel so good for you. If you're in the middle of the experience, breathing and feeling it through your own body in each moment, you'll release tension, burnout will disappear, and you'll be wonderfully energized. Much more than anything you say, people will follow and be inspired by how you are. So it's important to feel good and take care of yourself in this way. This is true for how you move through your life, as much as your yoga.
Find more from Tara on tarastiles.comandInstagram: @tarastiles
See alsoHow Tara Stiles Preps to Balance in Handstand
Kathryn Budig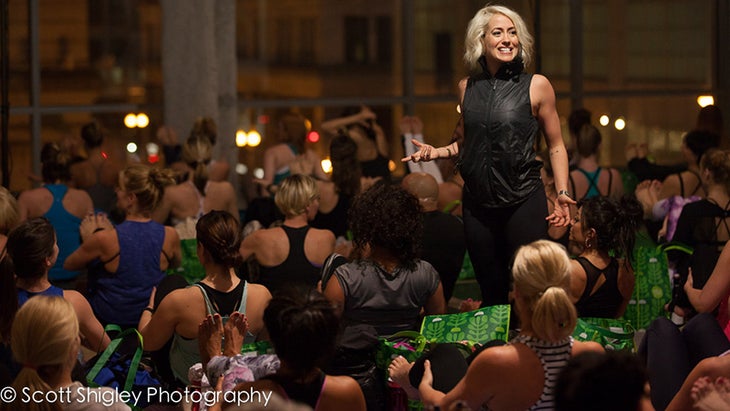 As far as content goes, I look for inspiration everywhere—in fiction, conversations, other teachers or even online. I vary my themes from physical (arm balance apex, hip-opening postures) to emotional (self-acceptance, empowerment, easing heartbreak) to straight up fun (playing off of pop references, going wild with a fun theme, playing the storyteller). Beyond content, I never edit myself and always say what comes from my heart and believe to be true. When I keep this channel open, the creativity always flows.
Find more from Kathryn on kathrynbudig.comandInstagram: @kathrynbudig
See also Kathryn Budig's Healing Meditation for Yoga Injuries
Kino MacGreggor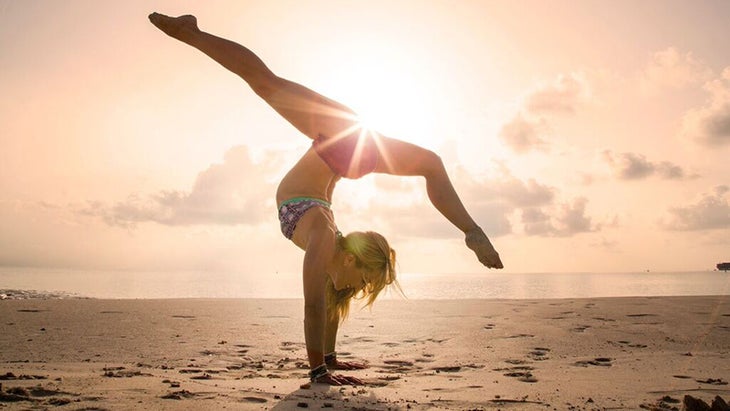 To be a teacher is to be a student first and foremost. No matter how much of an expert you become, always keep the humble heart of a beginner close at hand. Never fake it or rush the process. Trust that who you are is who you need to be. You can only really share the knowledge that you have personally experienced to be true. The practice is a vehicle for the deepest spiritual path. What qualifies you most for being a guide to the inner world is to delve deeply down within yourself and touch the fundamental essence of who you are.
Find more from Kino on kinoyoga.comandInstagram: @kinoyoga
See also Kino MacGregor's 7-Pose Yoga Break for Stress Relief
Bo Forbes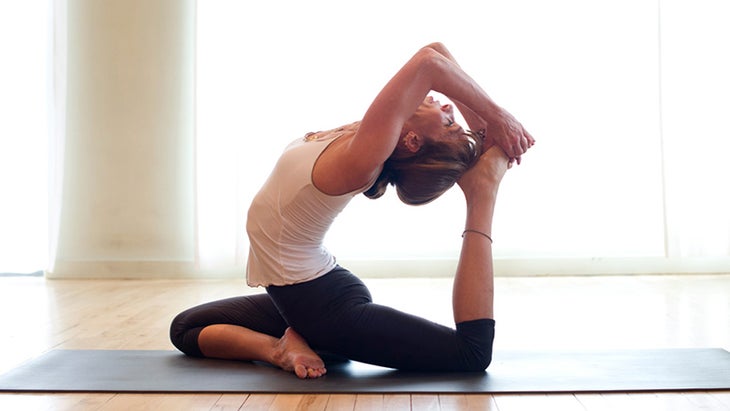 Emerging research in neuroscience now focuses on interoception: the art of paying attention not just to the body, but inside it. Think of interoception as mindfulness in the body. As teachers, our greatest gift doesn't lie in an inspiring sequence or engaging playlist—although those are great. Rather, it happens in the simultaneous cultivation of two things: nurturing present-moment awareness in our own bodies while we teach, and helping others to do so while they practice. This way of teaching creates a special alchemy. It helps us read bodies and therapeutically tailor the poses and sequence we offer. And ultimately, it empowers practitioners to connect with the extraordinary wisdom of their own inner teachers.
Find more from Bo on boforbes.comandInstagram: @boforbesyoga
See also A Sequence + Meditation for Setting Healthy Boundaries
Coral Brown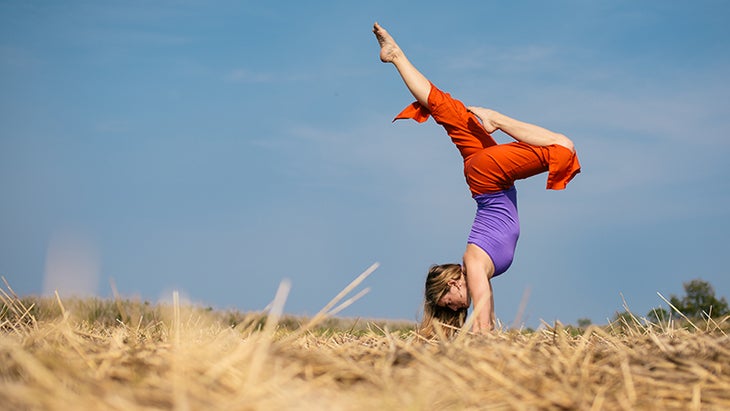 Lessons that teaching yoga has taught me over the last 14 years: Just teach yoga. Don't try to please or impress others. Teach what you know and never stop learning. Feel the practice and its benefits and let that inspire you to create a meaningful experience for others. It is not about you, it is about the student. You are a facilitator, a conduit and need to be skillfully clear in your thoughts, actions and speech. Set an intention/say a prayer before every class. Do your practice, do it consistently and continuously. Always remember that you are a student of yoga. Honor and explore all of the facets of yoga. Recognize your teachers, lineage and the Source. Observe without judgment. Start where you are. Live your yoga.
Find more from Coral on coralbrown.netandInstagram: @coralbrown
See also The Art of Teaching Yoga: How to Prepare for Your Yoga Audition
Leah Cullis
Develop your own ritual to get clear, present and grounded before you step into the room to teach. Sharing these teachings is a great honor, so take time to acknowledge the transition from your busy day to holding space for others. Experiment with designing your ritual—close your eyes, take a few deep breaths, say a simple prayer, or make an offering before class. I do the same prayer and set an intention before every class I teach. Repetition builds clarity and presence, and being fully present is the greatest gift you can offer your students.
Find more from Leah on leahcullis.comandInstagram: @leahcullis
See alsoLeah Cullis: The Lineage of Baptiste Yoga + What Makes it So Special
Ana Forrest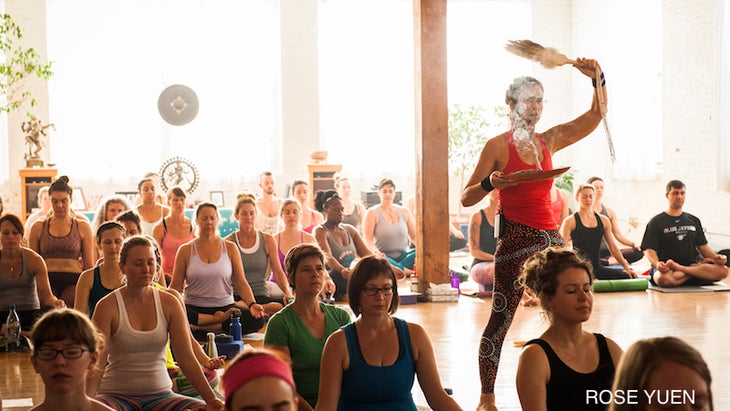 Bring the beauty of ceremony into your life. I use Ceremony to connect to my Spirit. Ceremony brings clarity about what to do next, whether it's dealing with grief or how to craft the next chapter of life. To sit in Ceremony is to make a conscious decision to shift into sacred space. Ask for and listen to guidance.
Here's a simple and beautiful Ceremony that everyone can do: Take a few minutes to set your intent for the day. I highly recommend it! Doing this really helps me to shift my day to something more profound and poignant instead of growly, complaining. An example of an intent that I use is; 'I want to see and be touched in my heart by something in Beauty.' There are many different ways to be touched by Beauty—feeling the pleasure of a pose or the sensual unfolding of what's happening when you're having sex with your partner. It's the sweetness of connecting instead of just trying to 'get to an orgasm'.
Daily Morning Ceremony
• Get up and go pee first so that you're not distracted by your bladder.
• Sit up straight. Breathe deeply. Focus. Go deep inside.
• Pledge to yourself to open and be receptive to feeling Beauty at least once today.
• Deepen your breath.
• Within the next 2 breaths — set your intent.
• Whatever you're focusing on, actually feel it.
• Invite the experience to dance in your heart.
Find more from Ana Forrest on www.forrestyoga.com