The Anatomy of Fascia—& What It Can Tell Us About How to Practice
Senior Yoga Medicine teacher Rachel Land breaks down the anatomy of fascia and four effective ways to keep it fit through yoga practice.
Heading out the door? Read this article on the new Outside+ app available now on iOS devices for members! Download the app.
You've heard the most sure-fire approach to fitness is to "keep the body guessing," but what if we said the same was true about flexibility? We know that fascial fitness is created in response to stress. And research, led by Robert Schleip, Ph.D., at the Fascia Research Project in Germany, suggests that fit, resilient fascia results from stressing our tissues in varied ways—stretching, compressing, and twisting them in multiple directions, at varying speeds, and under different loads. Looking more closely at myofascial tissue, we can start to understand why.
See also Fascia: The Flexibility Factor You're Probably Missing on the Mat
Within our muscles are spindles that measure changes in muscle length, and each of these spindles has about 10 sensory receptors in the surrounding fascia. There are four different types of these myofascial mechanoreceptors, which measure mechanical load on our muscles and fascia and each respond to different types of stress. Let's breakdown and how we can target each of them on the mat.
4 Ways to Work Fascia in Yoga Practice
1. Type of receptor: Golgi tendon organ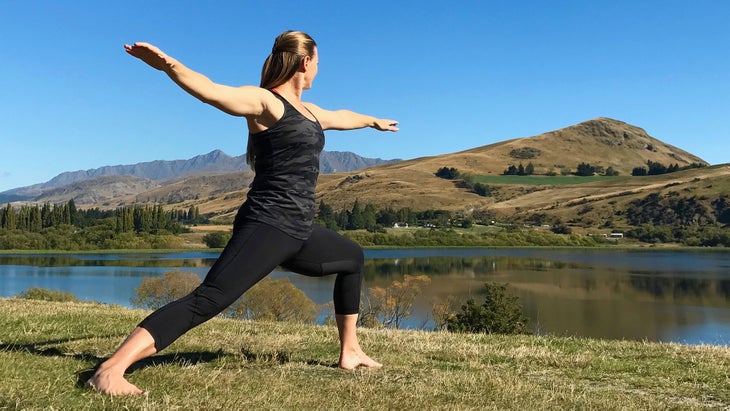 How to work it in your practice: Holding
Golgi tendon organs are receptors that measure the load on muscle fibers. They are responsive to muscle contraction and also allow muscle tissue to yield when you hold long, deep stretches. One way to stimulate these receptors in yoga is through strong, held positions (like Warrior poses), where muscles are engaged in a lengthened position. Think of the your quadriceps in the bent front leg and the adductors on the inner thigh of the straight back leg as you hold strong in Warrior II. The benefit of this type of work is a decrease in muscle tonus—or in layman's terms, our muscles feel more relaxed afterward. We've all experienced how much easier it is to melt into stretches at the end of a yoga practice after standing poses, compared with how it feels at the beginning.
See also Find Out What It Takes to Get "Fit" Fascia
2. Type of receptor: Paciniform ending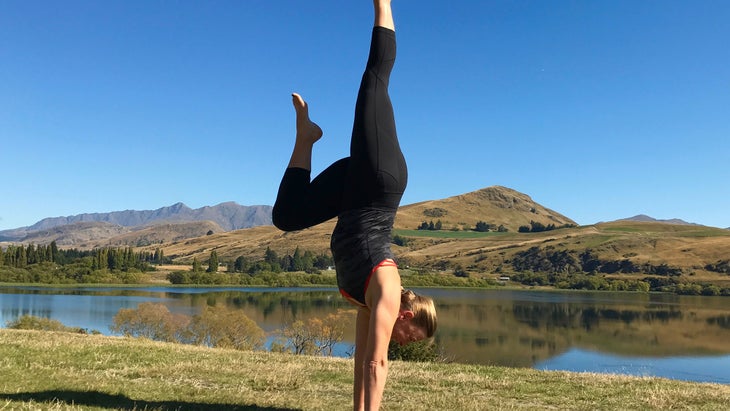 How to work it in your practice: Floating
Paciniform endings are receptors triggered by changes in pressure and vibration. They are particularly responsive to bodywork like massage, Rolfing, or Bowen Therapy, but in yoga practice we can stimulate them through light, springy movements, such as floating forward from Downward-Facing Dog to a Forward Fold or into a Handstand. The benefit of this type of work is a keener proprioceptive, or kinesthetic, awareness.
See also Free Your Back Body Like Never Before: A Flow for Your Fascia
3. Type of receptor: Ruffini endings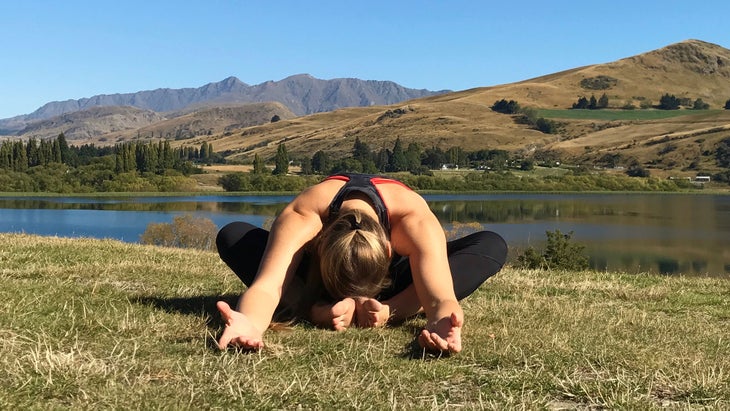 How to work it in your practice: Melting
Ruffini endings are receptors that measure sustained pressure and respond best to gentle, consistent stress, such as that created by Yin yoga postures and myofascial release techniques. They are particularly receptive to shearing force (a stretch running across a muscle rather than down its length), so multi-directional poses and myofascial release techniques that work across muscle fibres (rather than down their length) are most effective for these receptors.
See also Free Your Front Body: A Flow for Your Fascia
4. Type of receptor: Interstitial nerve endings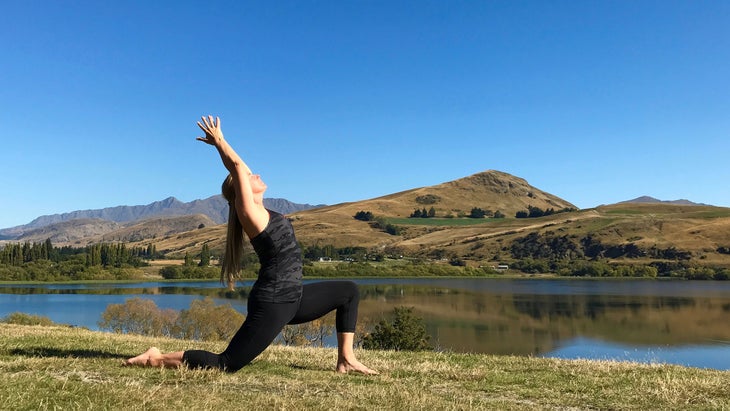 How to work it in your practice: Flowing
The most numerous of the receptors are the small interstitial nerve endings, which respond to varied triggers including load, pressure, shear forces, and even pain. These receptors respond to varied, fluid, graceful movements, like vinyasa flow. The benefit of this type of work is increased blood flow, especially to the periosteum, a vascular connective tissue surrounding the bones.
See also Free Your Side Body: A Flow for Your Fascia
How much of each type of stress we need depends on our habits, lifestyle, job, and natural body type; some of us are naturally stiffer in our tissue consistency and need more melting, while others are more supple and need more holding. The key piece of information to take away from this is that we all benefit from varying how we challenge our fascia, rather than just sticking with the same postures or sequences over and over again. Variety really is the key to creating and maintaining fit and healthy fascia.
See also The Anatomy of Safe, Effective Stretching
For more information on using Myofascial Release in your practice or with your students, check out Yoga Medicine's extensive Myofascial Release training in Costa Rica Oct 28–Nov 4th at Blue Spirit Yoga Retreat (one of Yoga Journal's top-ranked yoga retreats).
About Our Expert
Rachel Land works internationally as a Yoga Medicine teaching assistant, and for the rest of the year teaches vinyasa, yin, and one-on-one yoga sessions in Queenstown, New Zealand. Rachel's interest in anatomy led her to a 500-hour teacher training with Tiffany Cruikshank and Yoga Medicine. She is currently working toward her 1,000-hour certification.