Q+A: Which Sweet Treats Are Low in Sugar and High in Nutrition?
It's Valentine's Day this weekend, so go ahead and treat yourself and your date!
Heading out the door? Read this article on the new Outside+ app available now on iOS devices for members! Download the app.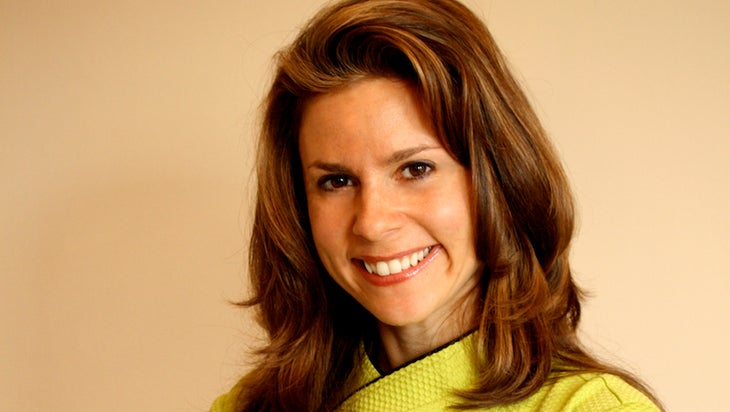 It's Valentine's Day this weekend, so go ahead and treat yourself and your date! If you want to indulge in the healthiest way possible, it's best to be on the lookout for treats that are lower in sugar. One teaspoon of sugar has about 4 grams of sugars, so keep that in mind when you look at a package of candy, cakes, or other store-bought goodies.
That said, dessert once in a while or a special treat for V-Day is perfectly fine! When preparing desserts at home, start with nutritious foods like nuts and seeds, unsweetened cocoa or chocolate, whole grains, coconut, probiotic dairy, and dried unsweetened fruit like goji berries or raisins that you can easily turn into exotic treats.
Nuts are my personal favorite, because I feel like I'm indulging when I eat them, but they're naturally low in sugar, high in nutrients, and high in the good kinds of fat. Nuts also contain a good amount of protein, some fiber, as well as minerals that do everything from help produce collagen to regulate metabolism. I love to pair them with chocolate, since I can make my own low-sugar, nut-rich treat that still has a hint of chocolate goodness. Storing all nuts in the freezer or fridge is a good idea, since the oils they contain may go rancid quickly if you don't use them right away.
Jennifer Iserloh, aka the "Skinny Chef", is a leader in promoting healthy, vibrant lifestyles though a diet of delicious and nutritious easy-to-prepare meals. A classically trained chef, certified yoga teacher and a graduate of the Institute for Integrative Nutrition, Iserloh is the best-selling author of 50 Shades of Kale and Healthy Cheats, among other books. 
GO BACK TO WELLNESS WORLD >