An Ayurvedic Office Makeover: 6 Essentials to Take to Work
Ayurveda is practiced as a lifestyle, which means those eight or more hours you spend on the job count. While you may not control how the office fridge is stocked or whether your schedule allows for midday yoga, you can bring this handful of simple items to work.
Heading out the door? Read this article on the new Outside+ app available now on iOS devices for members! Download the app.
1. A lemon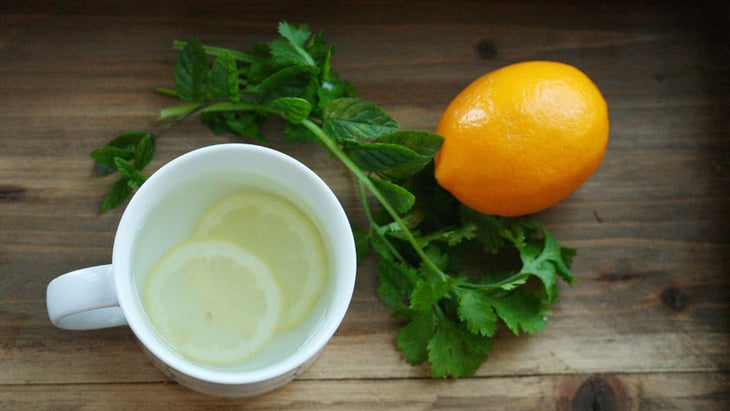 Ayurveda teaches us to start the day with a cup of warm lemon water right after waking, but hydration can be one of the first things to go on hectic mornings. Luckily, the lemon is compact and durable, making it an excellent addition to your work tote. Before diving into the office coffee station, cut off a wedge of lemon and squeeze it into a mug of warm water. It will give you a boost of Vitamin C and gently stimulate your digestive tract. Erin Casperson, Dean of the Kripalu School of Ayurveda, compares the digestive system to plumbing. "We would never clean our kitchen sink with plain cold water as it doesn't really clean it. We use hot water and soap," she explains. "By drinking hot lemon water in the morning we are gently cleaning our plumbing."
See also 4 Hydrating Recipes Suited for Summer
2. A lightweight canteen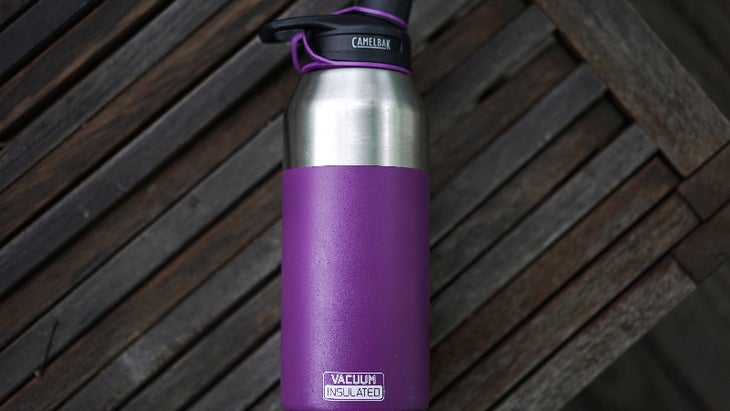 Drinking from a reusable water bottle makes economic and environmental sense, but make sure your bottle is easy to carry from meeting to meeting. According to Ayurvedic teachings, it's best to sip water throughout the day, versus chugging two glasses with a meal. And skip the cubes. "The classical texts say that iced water is 'indigestible,'" Casperson says. "Favor room temp or warm water over iced."
See also Putting Ayurvedic Theory IRL Terms: What Your Dosha Really Says About You
3. A comfy pair of kicks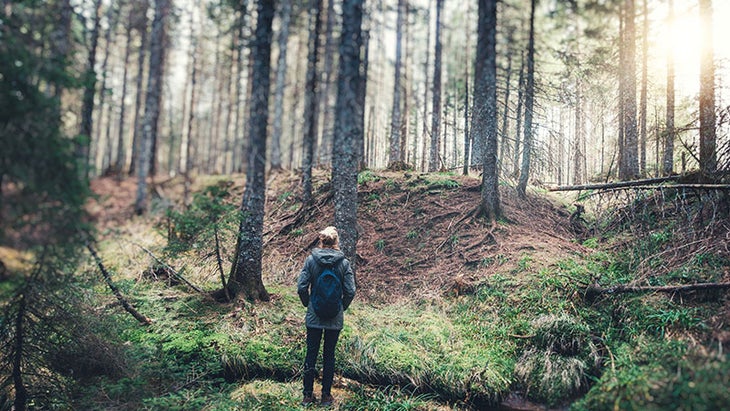 Stressful meeting? Walk it off. Walking meditation is a simple Ayurvedic practice that can help quiet the mind and encourage circulation. Keeping a pair of comfortable sneakers in your bag or tucked under your desk allows you to take a quick break from the office at a moment's notice. And bonus points if you work near a park. "If you actually work near woods, go sit in the woods for a forest bathing experience," Casperson suggests. "Science is showing us that the phytoncides released from trees lowers our adrenaline, cortisol, blood pressure, and sympathetic nervous system response. So go hug a tree."
See also 10 YJ-Approved Supplement Companies
4. A hearty, seasonal lunch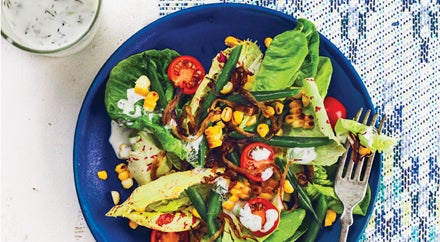 According to our Ayurveda, our digestion aligns with the sun, which is strongest midday. So make lunch your main meal; it should be substantial enough to keep you fueled up until dinner. As far as what to eat goes, your local farmer's market will clue you in. "Ayurveda teaches us to eat with the seasons," Casperson says. "Nature gives us in each of its seasons exactly what we need to stay balanced."
See also "I Followed an Ayurvedic Lifestyle for a Month—and Here's What Happened"
5. A travel-sized bottle of sesame oil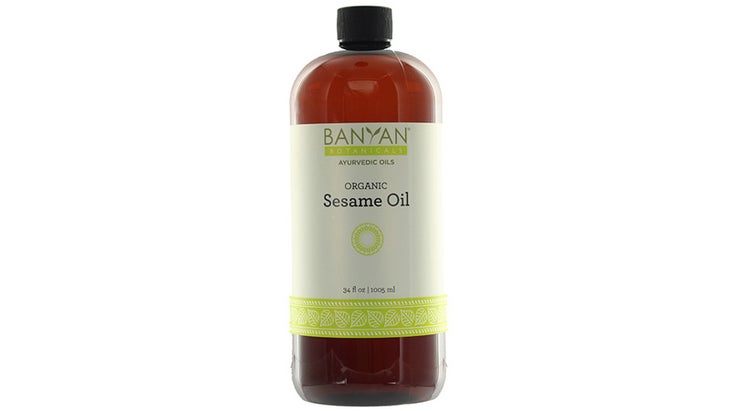 Abhyanga is the term for Ayurvedic self-massage. Recommended for most people, abhyanga is typically performed on the whole body using sesame oil. It can be done in the morning as an invigorating start to your day, or as part of a relaxing, bedtime routine. And, if you have five minutes, a quick hand massage is an easy self-care practice you can do right at your desk. Simply pour a small amount of sesame oil into your palm (you can you use coconut oil if you prefer) and massage the wrists, palms, fingers, and knuckles using a circular motion.
See also 4-Day Fat-Burning Detox for Emotional & Environmental Toxins
6. A journal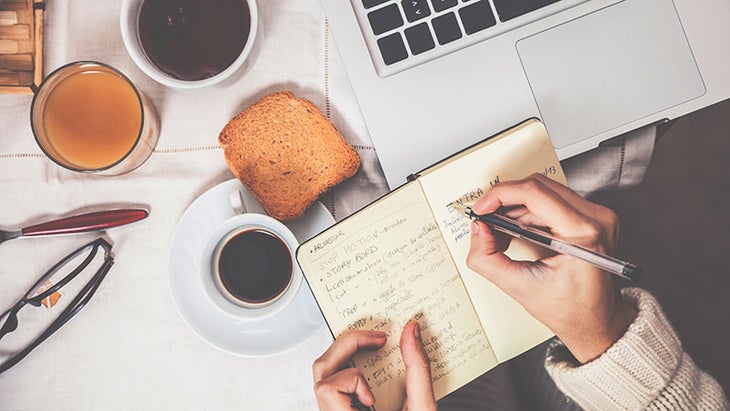 Harness those sparks of inspiration, creativity, and gratitude with a journal. Before you head to bed, review and add to your entry. Gratitude is important at all times, but Casperson recommends dialing up the practice whenever you're experiencing work-related anxiety. "It can also be helpful during stressful times where you are not so psyched to go to work to write down three things you are looking forward to in the morning," she says. "This can help to focus your energy on the people, activities, or things about work that really do feel good."
See also Ayurveda 101: 3 Rejuvenating Self-Care Practices for Spring
Learn MoreThe key to true mind-body balance? Understanding your body's natural needs—how to eat, cook, cleanse, and heal—through each season. In our new online course Ayurveda 101, Larissa Hall Carlson, former dean of Kripalu's School of Ayurveda, and John Douillard, founder of LifeSpa.com, demystify yoga's elemental sister science. Sign up now!