9 Healthiest (and Trendiest) Places Every NYC Yogi Loves
Don't miss one (or more!) of these healthy hot spots the next time you're in the big apple.
Heading out the door? Read this article on the new Outside+ app available now on iOS devices for members! Download the app.
Looking to make your next trip to New York City a health- and wellness-focused getaway? Good news: There is no shortage of yoga studios, vegan food options, non-toxic beauty spots, and more to check out in the big apple. If you're planning a sometime soon, here's a list of the trendiest spots every NYC-based yogi loves.
See also 8 Most Romantic Yoga Retreats To Take Your Sweetie
WTHN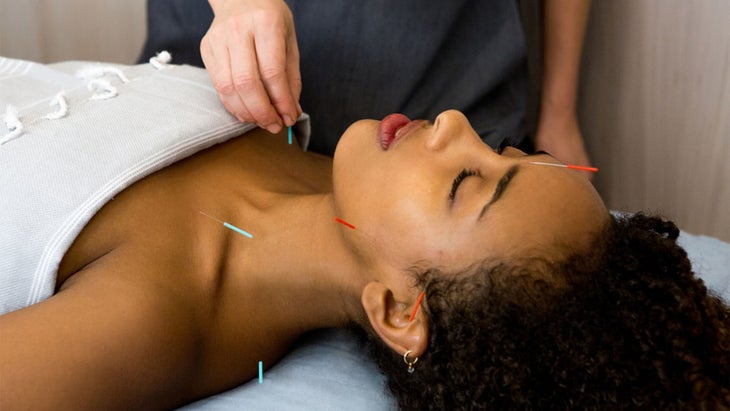 This hub for all things acupuncture, cupping, and herbal remedies is a true haven in crowded NYC. The acupuncture treatments are focused around everything from stress and anxiety to sore muscles and illness, and you can take a look at the "WTHN menu" to pick out exactly what it is you need that day. Your first session also includes 15 extra minutes with a WTHN healer to explain the treatment.
See also How Yin Yoga and Acupuncture Work in Similar Ways
Cap Beauty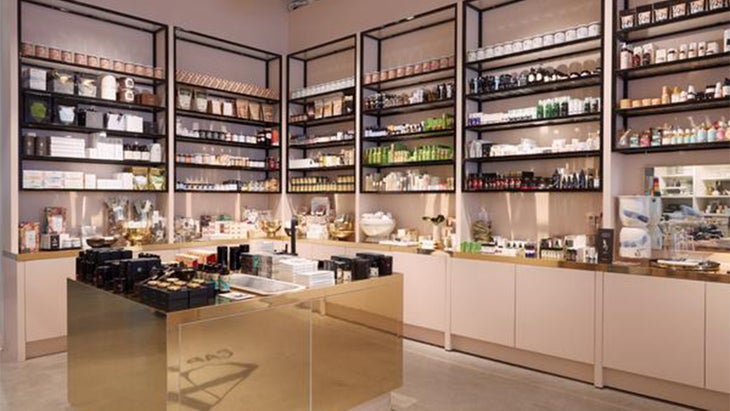 For the yogi looking to go au naturel with her beauty routine, Cap Beauty has everything under one roof. This destination offers luxury facials that use precious metals, as well as herbal treatments with a clinical herbalist to help promote wellness. Whether you want to pop in and clean up your beauty routine or splurge on a treatment, this place is worth checking out.
See also Yogi Sophie Jaffe Shares Her Inner Beauty Secrets
Chillhouse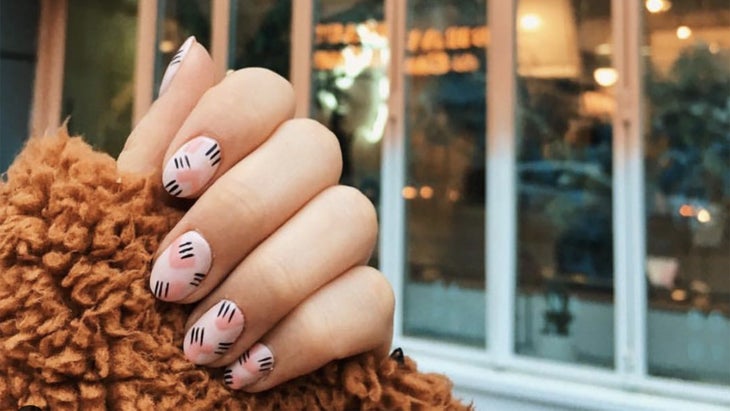 This place is the definition of killing two birds with one stone: While you wait for your fancy manicure or CBD-based massage, you can grab matcha latte or healthy bite at the Chillhouse café. If you want to bring wellness home with you, look no further. Inside the café, Chillhouse sells candles, organic body wash, coconut butter, and more.
See also How CBD Cream Can Help You Feel Your Best Before, During, and After Yoga
Enfleurage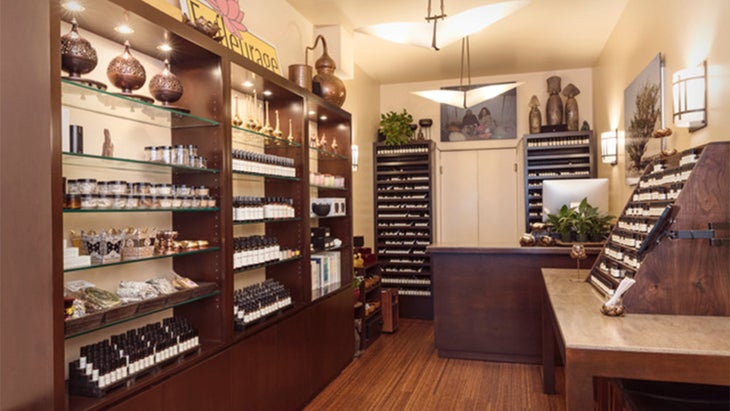 If you obsess over the lavender essential oil your yoga teacher massages into your feet at the end of yoga class, this may be the next best thing. This is the only store in New York that specializes in essential oils. So, you can go in and pick out exactly what scent you want to bring home with you.
See also The Essential Guide to Essential Oils
MNDFL Meditation Studio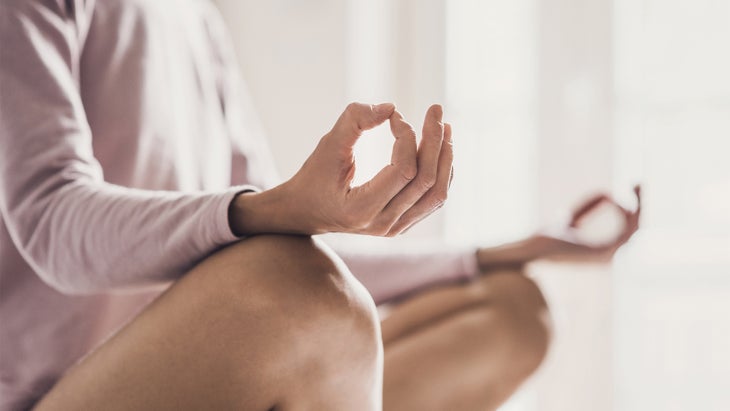 There's no better place to inspire a meditation practice than MNDFL. With plants hanging from the walls, comfy couches for snuggling, and turmeric tea to drink (it's free!), you won't want to leave. MNDFL offers meditation classes for beginners and advanced meditators alike, with everything from breath practice to lovingkindness meditations.
See also 7 Best Meditation Retreats in 2019
Shape House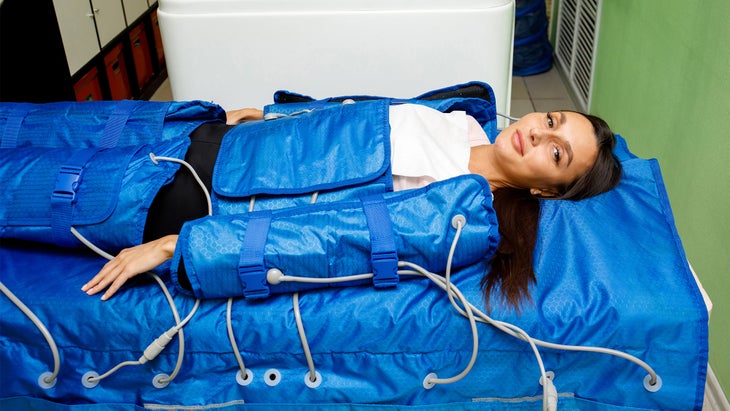 Outside of a gym or hot yoga studio, Shape House has become the place to sweat in NYC. Shape House offers two different types of treatments—a lymphatic drainage session and a sweat session—where you'll leave feeling refreshed and rejuvenated. The best part? You can watch your favorite show on Netflix while you're sweating your tush off.
See also 6 Yoga Towels for Surviving Sweaty Practices
Cryofuel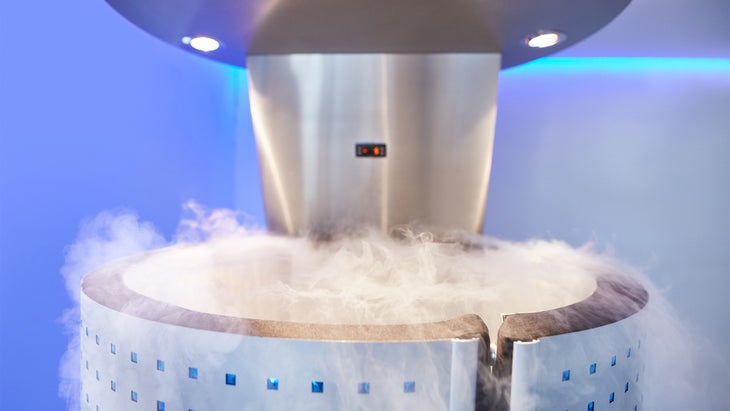 Cryotherapy has become a popular way to reduce inflammation in the body, shorten recovery time between workouts, and boost collagen production. The most popular treatment—whole body cryotherapy—involves stepping into a chamber where you're hit with air that is -230 degrees Fahrenheit. Sounds unbearable, but it only lasts three minutes.
SugaringNYC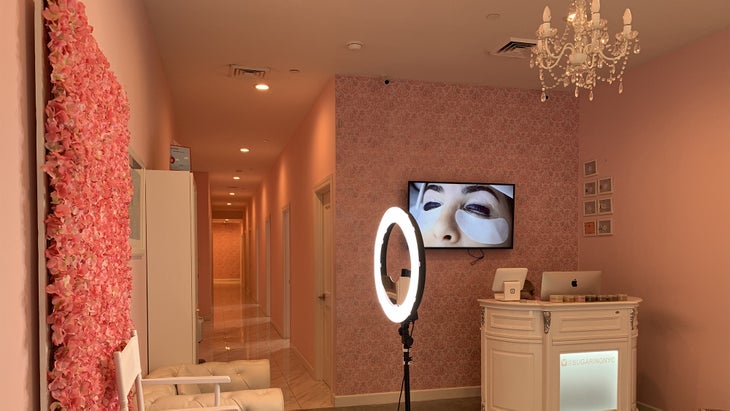 Whether you wax, pluck, or shave, sugaring has become the latest way to remove hair. For those with sensitive skin, this is the perfect way to pamper yourself without irritation. The organic paste that they use is hypoallergenic and free of chemicals and fragrances.
See also The Connection Between Nature's Five Elements and Yoga
Sundays Nail Studio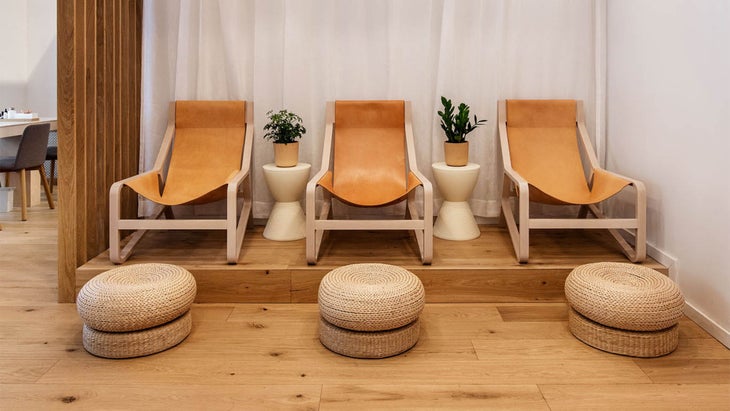 This is the nailcare you won't feel guilty about thanks to this salon's signature non-toxic, vegan, and cruelty-free formula that's used on every mani and pedi. If you're feeling particularly exhausted from the city life, you can even request a guided meditation manicure.
See also Teacher Kat Fowler Reveals Her "Yoga Truth" + the Secret to a Happy, Healthy Practice