4 Breathing Exercises to Help Kids (and Adults) Manage Their Emotions
Bestselling author Mariam Gates shares breathing techniques to help children manage their emotions through playful illustrations.
Heading out the door? Read this article on the new Outside+ app available now on iOS devices for members! Download the app.
Have you ever tried to tell a child to calm down? Or a group of children? You may be able to get them to quiet down, but usually whatever was going on is still right there at the surface. To actually help them gain perspective and shift their emotional state requires internal resources they may still be developing. This is where mindfulness practices and resiliency go hand in hand.
For children, when 'big feelings' such as anger, frustration or sadness arise, the experience can be overwhelming. Under stress, our body moves into 'fight or flight or freeze' mode. Regardless of the threat (real or imagined) our heart rate increases, our breathing becomes shallow and other changes happen to manage the challenge at hand. This is helpful if we are actually escaping a lion, but the stress response is the same even if what we are 'handling' is not understanding the directions in class, feeling left out or having to share. It is incredibly empowering to give children a way to move themselves out of these reactive, and at times all-encompassing states, and back to the more relaxed feeling of 'rest and digest.'
See also 5 Kid-Friendly Animal Poses to Introduce Children to Yoga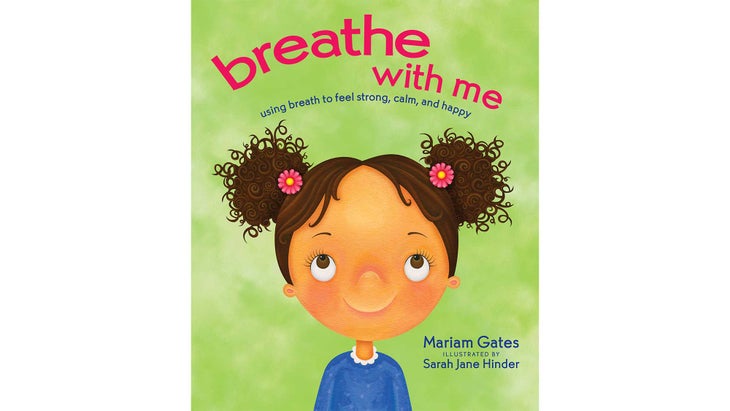 The first step for children in developing more skilled responses is learning how to pause and be aware of what they are feeling. When children are able to identify how they feel and feel it, without rushing to react, they are practicing resiliency in action. When they can choose a response, they have a lot more options.
There are very simple tools that kids can start using immediately to build those inner resources. It is important to practice each of these when children are relaxed so that they can use them comfortably when they need them.
See also Discover Why Kids Need Yoga as Much as We Do
For all of us, the fastest way to shift the stress response is by slowing down and focusing on the breath. The following four breathing exercises can help a child access more ease and clarity in any situation. (The good news is, these ancient techniques work equally well at any age.)
1. Dandelion Breath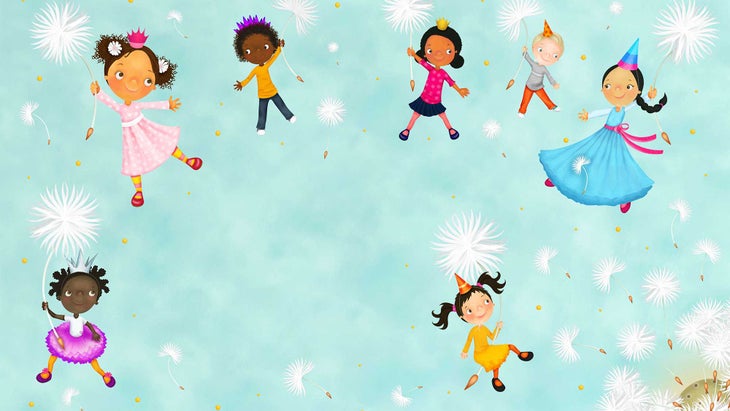 Use this breath to build confidence and release anxiety in new situations.
How to:
Sit up and let your spine grow tall. Imagine a soft dandelion flower. Take a deep breath in and then blow the air out slowly, sending the seeds into the air. Repeat three times.
See also 11 Poses to Help Kids Feel Brave
2. Counting Breath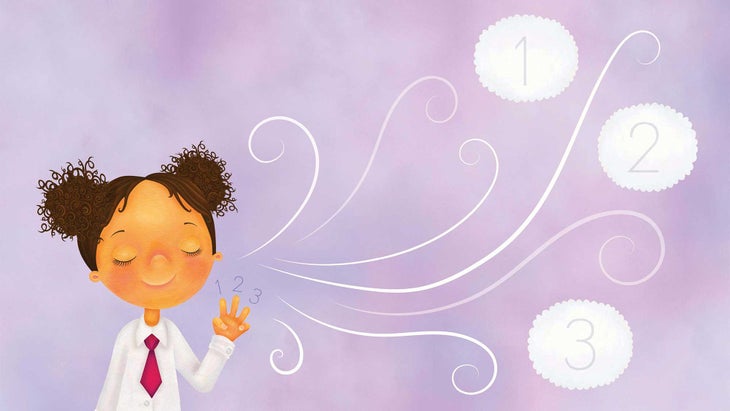 Use this breath to self-regulate and gain clarity in frustrating situations.
How to:
Sit up and let your spine grow tall. Take a deep breath in, counting silently 1 . . . 2 . . . 3. Then let your breath out, counting silently 1 . . . 2 . . . 3. Repeat three times.
See also Mindful Parenting: 4 Yoga Poses to Quell Kids' Separation Anxiety
3. Belly Breath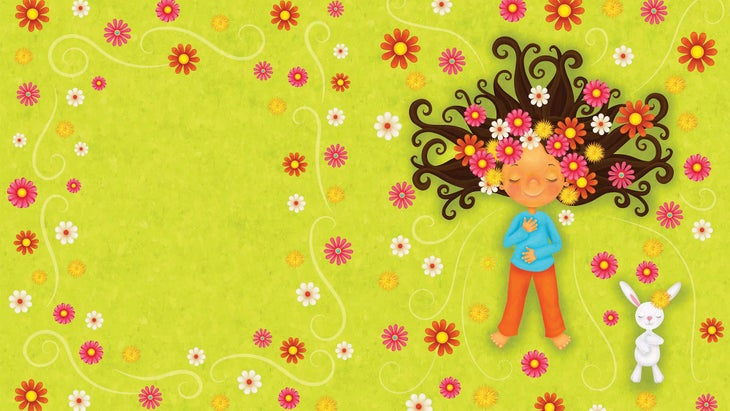 Use this breath to self-soothe and feel comforted when sad and/or hurt.
How to:
Lie down on your back. Place one hand on your chest. Place your other hand on your belly. Take slow deep breaths and feel your chest and your belly move up and down as the air goes in and out of your body. Repeat three times.
See also 5 Ways to Ground Yourself and Prepare to Teach Kids' Yoga
4. Balloon Breath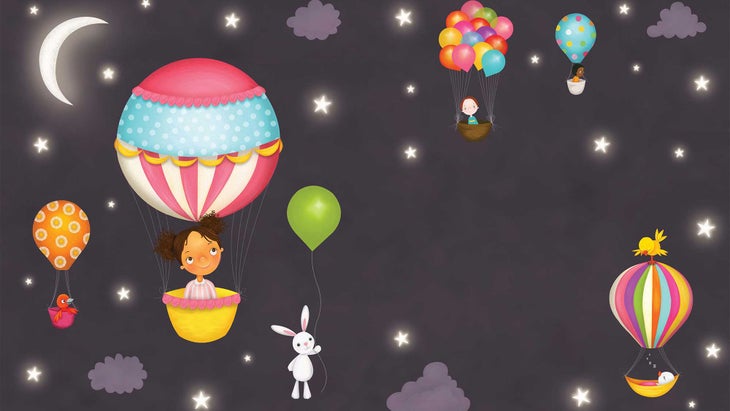 Use this breath to calm nighttime restlessness and worry.
How to:
Lie down on your back and let your hands rest by your sides, palms up. Inhale through your nose and imagine filling your body with breath like a big balloon. Exhale and blow the air out through your mouth. What color is your balloon? Repeat three times.
See also 9 Yoga Tools to Calm Kids' Back-to-School Anxiety
ABOUT THE AUTHOR:
MARIAM GATES is the bestselling author of Good Night Yoga and Good Morning Yoga(Sounds True, 2015 and 2016), and has a new book titled, Breathe with Me: Using Breath to Feel Strong, Calm, and Happy (Sounds True, January 2019). She holds a master's degree in education from Harvard University, and through her books and Kid Power Yoga™ classes, is a well-known innovator of childhood yoga instruction. Mariam lives in Northern CA with her two children and husband, Rolf Gates. Visit kidpoweryoga.com.
ABOUT THE ILLUSTRATOR:
SARAH JANE HINDER, based in the UK, is a yoga and mindfulness teacher, and the illustrator of several bestselling children's picture books, including Good Night Yoga and Good Morning Yoga, as well as a yoga board book series for children that includes Yoga Bug and Yoga Bear. Visit sarahjanehinder.com.