The Future of Flow: 7 Questions for Vinyasa Teachers to Start Thinking Critically About
Yoga teacher Meagan McCrary spoke to a handful of prominent vinyasa yoga teachers about the current state of the practice and their concerns for the future of the flow. Here, she highlights some of the top-line thought and conversation starters for teachers.
Heading out the door? Read this article on the new Outside+ app available now on iOS devices for members! Download the app.
Modern vinyasa yoga, born of the ashtanga yoga lineage, has taken on a very full life of its own. Arguably the most popular style of practice, vinyasa (or "flow") classes are a sweaty mixture of physical postures, creative sequences, mesmerizing playlists, and lots of bodies. More people are doing yoga than ever before, and that's a good thing. However, modern vinyasa yoga has exploded and evolved so fast that perhaps the practice has fallen a little off track.
The Current State of Vinyasa Yoga
As a whole modern yoga isn't very old. We are just now reaching a maturity where enough people have practiced for enough years that we are beginning to understand the long-term wear and tear it potentially places on the body. More teachers and long-time practitioners are speaking up about their pain and injuries. More studies are being conducted on yoga-related injuries. And new information is being released all of the time. Yoga in the west is at a critical point where we are now beginning to understand what we've been doing in our bodies, and there are a lot of conversations taking place in the yoga community about the safety and efficacy of the poses, as well as the way we practice.
I've been teaching yoga for over a decade. And after years of chronic pain, I, myself, am in a period of deep questioning, investigating, and studying with various teachers who are addressing issues like hypermobility and functional movement in the practice of asana. I've found myself eliminating certain poses and movements from my classes, demanding less precise alignment from my students, and changing my focus from apex poses to the more interoceptive aspects of the practice.
See also The Future of Yoga: 3 Things Modern Postural Yoga Could Do Better
As a teacher, all of the new information, discussions, and discoveries can be confusing (even overwhelming), but everyone I spoke with agreed that modern vinyasa yoga isn't in a dire state. We don't have to vilify one pose or movement—or style of yoga for that matter. But we can't ignore the fact that there are more injuries in yoga today than there were 20 years ago. We need to reevaluate what, how often, and why we're teaching what we're teaching—and potentially even rethink our approach to the practice altogether. The following 7 questions can get us started.
7 Questions for Vinyasa Yoga Teachers
1. Are you still teaching hatha yoga in your vinyasa classes?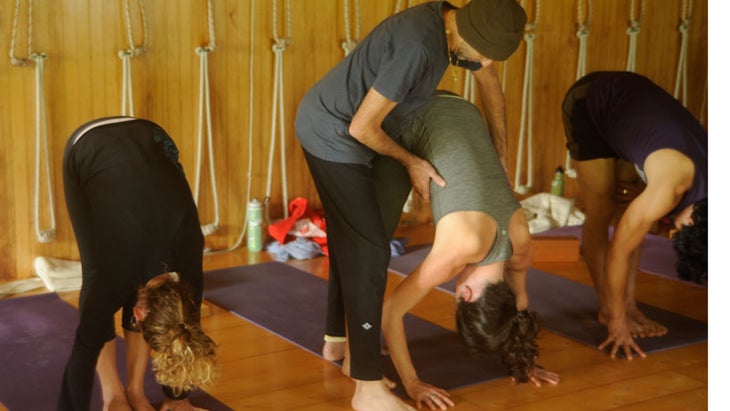 Eddie Modestini reminded me that vinyasa is still the practice of hatha yoga, pointing out that the majority of modern vinyasa yoga classes have become all about the heating, or ha, aspects of the practice. "'Ha' means sun, 'tha' means moon, so hatha yoga is the balance between the sun energy and the moon energy. Modern vinyasa yoga has become 'ha-ha-ha-tha' yoga, it's all sun, and I question that approach," says Modestini.
A longtime student of Sri K. Pattabhi Jois, Modestini leans toward the traditional side. Ashtanga yoga—the original vinyasa method—followed a very specific order and intentional themes (for example, detoxification in the first series, strength and building the nervous system in the third series) that all opened up in a very systematic distinct way. He believes the class should unfold like a bell curve, warming up, building strength and flexibility throughout practice, and slowly cooling down, rather than work, work, work until you drop dead in Savasana at the last moment.
See also Vinyasa 101: Eddie Modestini and Slow Flow Hatha Yoga
2. Do you prioritize creativity over the needs of your students?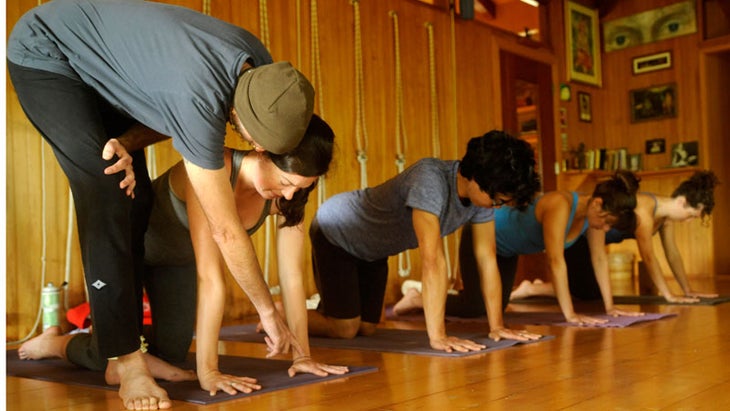 "Modern vinyasa yoga teachers are teaching very creatively. People are trying to come up with new, better, bigger all of the time," says Modestini, who leads Yoga Journal's online course Vinyasa 101: The Fundamentals of Flow. "What modern yoga needs is not 'how wild can we get?' but 'how can I really serve the individuals in my room?'"
For Modestini that means fewer Chaturangas and more standing poses done in a balanced way. He points out that most modern adult bodies, stiff and weak in the hips from sitting all day, can't handle the sustained pressure of overloading one side with 6, 7, 8 poses in a row—nor are their upper bodies ready for 15 Chaturangas a class.
See also Vinyasa 101: Is Your Yoga Class Too Fast?
3. Are you bypassing the fundamentals for creative sequencing in your classes?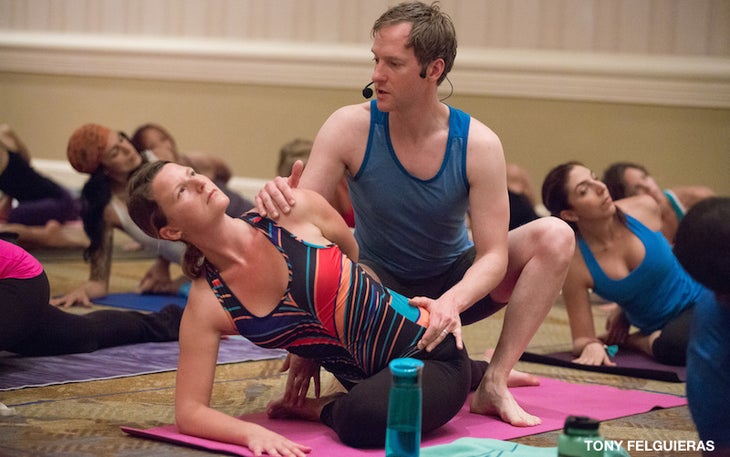 Vinyasa yoga teacher Jason Crandell reminds us that while modern vinyasa teachers think that they need to be creative, this is a discipline. Yoga is an actual subject matter, and we can't bypass the fundamental skills. It takes a number of years to learn and understand how to move in your unique body. Most students—and modern bodies—aren't ready for and don't need innovative sequencing but skillful instruction of the basics.
"That just doesn't scale well, so teachers can't pander to that desire, they've got to be educators," Crandell says. "Doesn't mean they have to be boring, you can teach a really awesome super engaging class that still makes sense."
See also Interview with Jason Crandell: Humor + Sequencing in Yoga
4. Do you have a short-term and long-term teaching objectives?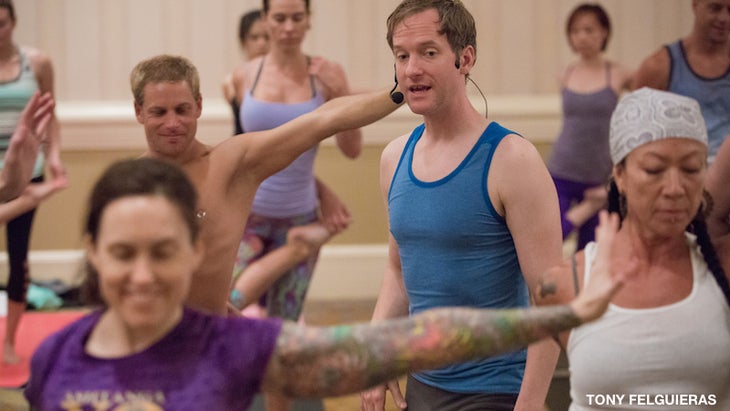 Crandell believes that one of the largest challenges modern vinyasa yoga needs to address is that teachers are teaching without a curriculum or clear objectives, and students are practicing without any understanding of what the actual skills are that they are developing over time. He says it's a huge problem from an educational perspective.
"Students learn best when they understand what they are trying to learn, and teachers teach best when they understand what they are trying teach. Oftentimes what happens is the teacher is not clear what the teaching objectives are in any given class, and the students aren't clear what the learning objectives are in any given class," Crandell says. "So essentially we might end up with a really good one-off class, but if we don't have a consistent curriculum and if we don't have clear teaching points and if we are afraid of repetition then we're not really setting up a true learning environment where people are going to make efficient progress."
He believes that yoga teachers, like school teachers, should have well thought-out short-term and long-term objectives that they clearly communicate with their students; and that classes need to be consistent enough for the students to truly learn appropriate technique and the poses. That isn't happening if teachers feel like they need to be continually changing their sequences, themes, and focal points.
See also What You Didn't Learn in YTT: How to Actually Teach People
5. Do you effectively balance the poses, movements, and actions in your vinyasa classes?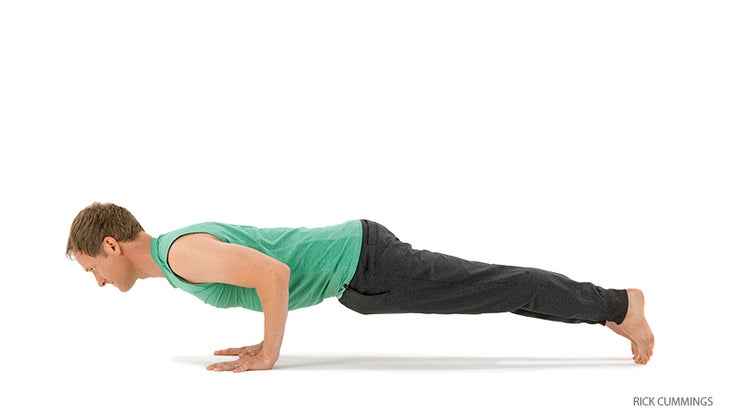 Most public vinyasa classes include what some might call an obsessive number of Chaturangas, which as Modestini pointed out may not be ideal for modern adult bodies. Crandell says it's not a pose problem but rather an education issue and warns teachers against vilifying the pose. "The problem is when Chaturanga isn't done skillfully and to an extreme amount of repetition, and often at a pace that doesn't lend itself to understanding the details and intricacies," explains Crandell, who believes we have to assess the frequency of any given pose in proportion to its counter, or opposite, pose. "I know that if I do X amount of chaturangas then I want to do a commensurate amount of oppositional or complementary postures like Locust and Cobra."
He equates it to weight training: There's nothing wrong with doing a biceps curl, but if over half of each training session is spent doing biceps curls and never a triceps press, you're going to run into issues. Doing too much of any one thing and not enough of its opposite is never a good idea. He explains that it's not that we have to stop doing Chaturangas, we're just crazy about them, and there are other ways to make smooth transitions in a flow.
See also Jason Crandell's Top 10 Poses to Practice Daily
6. Have you thought about the repetition of forward folds in vinyasa and the importance of load?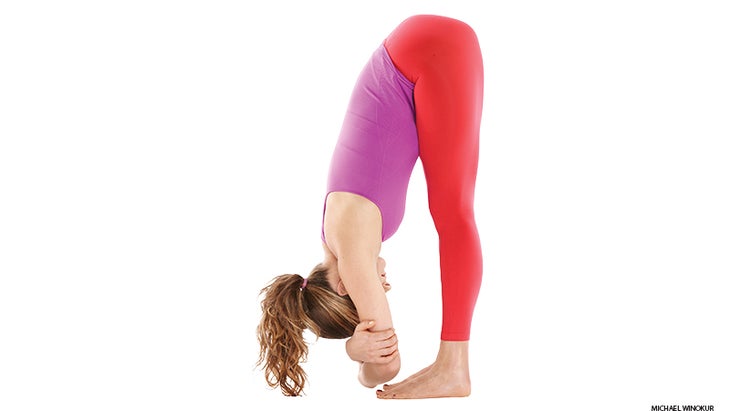 Yoga teacher and educator Jules Mitchell believes that the average yoga class spends way too much time in forward folds, or hip flexion, as with Chaturanga. Not because forward folds are "bad," but because most of people don't have sufficient hamstring strength to handle the forces on the hamstring tendons.
Her biggest message is the importance of load. She speculates that the reason so many yoga practitioners end up with little chronic aches and pains near the hamstring attachments (aggravated by repetitive activity) is because all we've ever done is yoga, which lacks progressive overloading and emphasizes lengthening the hamstrings. Whereas if you were strength training on the side, your hamstring tendons might be so well adapted that all of the forward folds wouldn't make much of a difference. "It's really dependent on how resilient your tissues are. And that comes from load and loading history, and other activities you've done, not just recently but throughout your life," explains Mitchell. In other words, what your body is prepared for depends on what else you do.
See also Get to Know Your Hamstrings: Why Both Strength & Length Are Essential
7. Do you encourage your students to pursue health and fitness endeavors outside of yoga?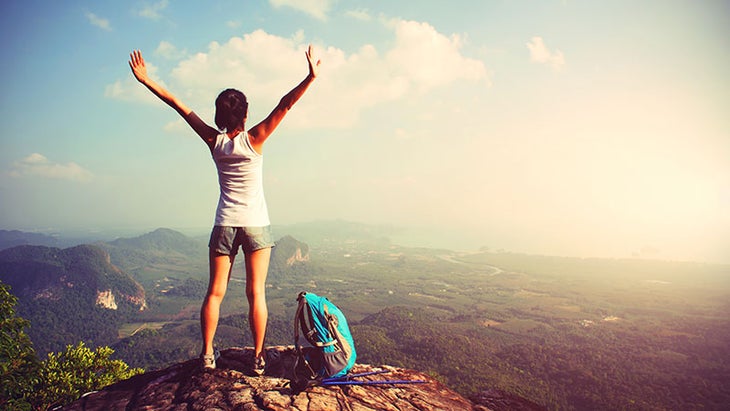 Mitchell believes that we, in the yoga community, need to be more clear about what vinyasa yoga is and what it isn't. We've got this story about yoga being this full-body, all-encompassing workout that's all you need to stay healthy and fit. She says that it's not that vinyasa yoga is problematic, or that it's lacking anything, it's just that it is only what it is. "You can't vinyasa your way into competency in all of the different markers for fitness and general health," she says.
Echoing those sentiments, Trina Altman, creator of Yoga Deconstructed® & Pilates Deconstructed®, says that the larger problem is that people aren't mixing up the types of movements they are doing (whether it's yoga, crossfit, barre, spinning, running, etc.), explaining that there is a likelihood of having a repetitive stress injury if you are only doing one type of movement method or fitness modality.
"There are no 'bad' movements or 'illegal' ranges of motion (within reason) only movements or ranges of motion that your body isn't prepared for in terms of load, motor control, proprioception, coordination, and/or frequency," Altman explains, and attests that it's impossible to meet each person's individual needs in a group class setting, whether it's yoga or any other fitness modality.
While modifications are extremely helpful, she recommends referring students with injuries to a physical therapist. "That way [they] will know what [they] can and can't do, as well as what [they] should and shouldn't do throughout the healing process. Often that means taking a break from the types of movement that caused the injury in the first place and replacing them with corrective exercises recommended by the PT."

See also Assessing Range of Motion in Squatting Poses
These are just a few of topics being discussed that we, as teachers, need to start thinking more critically about. Ultimately, I will leave you with one key question we must keep asking ourselves: How can I better serve the students in my yoga classes?
See also The Future of Yoga: 40 Teachers, Only 1 Way to Go
Teachers, protect yourself with liability insurance and access benefits to build your skills and business. As a TeachersPlus member, you receive low-cost coverage, a free online course, exclusive webinars and content packed with advice from master teachers, discounts on education and gear, and more. Join today!